Photos: Mardi Gras 2015 Saw Costumes and a Cold Spell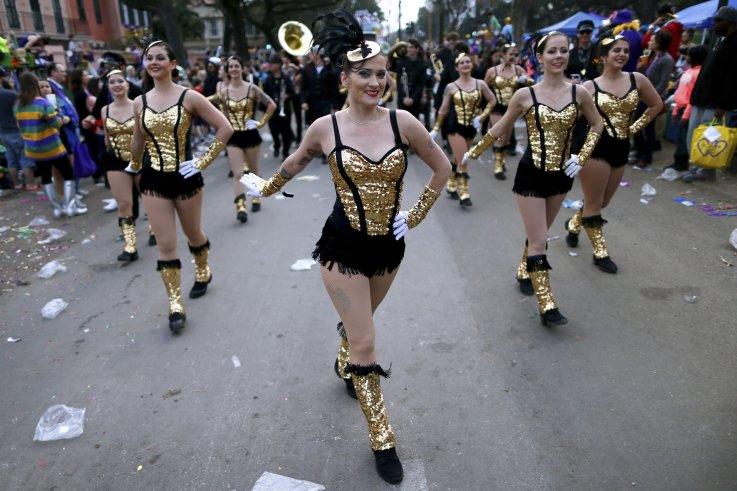 Chilly temperatures didn't dissuade New Orleans residents and visitors from taking part in Mardi Gras on Tuesday, the capstone of the annual Carnival celebrations that draw about a million people to the city.
Carnival season began in early January and continued into February, culminating as it traditionally does on Mardi Gras, or Fat Tuesday, which takes place the day before the Catholic commemoration of Ash Wednesday and the start of the 40-day season of Lent, which precedes Easter Sunday. The weekend before Mardi Gras is the most popular time to visit the city, according to the event's website.
The streets of New Orleans were filled with floats, food and drink, and locals and out-of-town visitors donned costumes and beads in the traditional gold, purple and green, adding some extra layers to accommodate temperatures in the 30s and 40s.
The celebrations officially ended at midnight, when police and state troopers walked along and cleared Bourbon Street and the cleaning crews swooped in.