Photos: Massive Fire Rips Through Los Angeles Building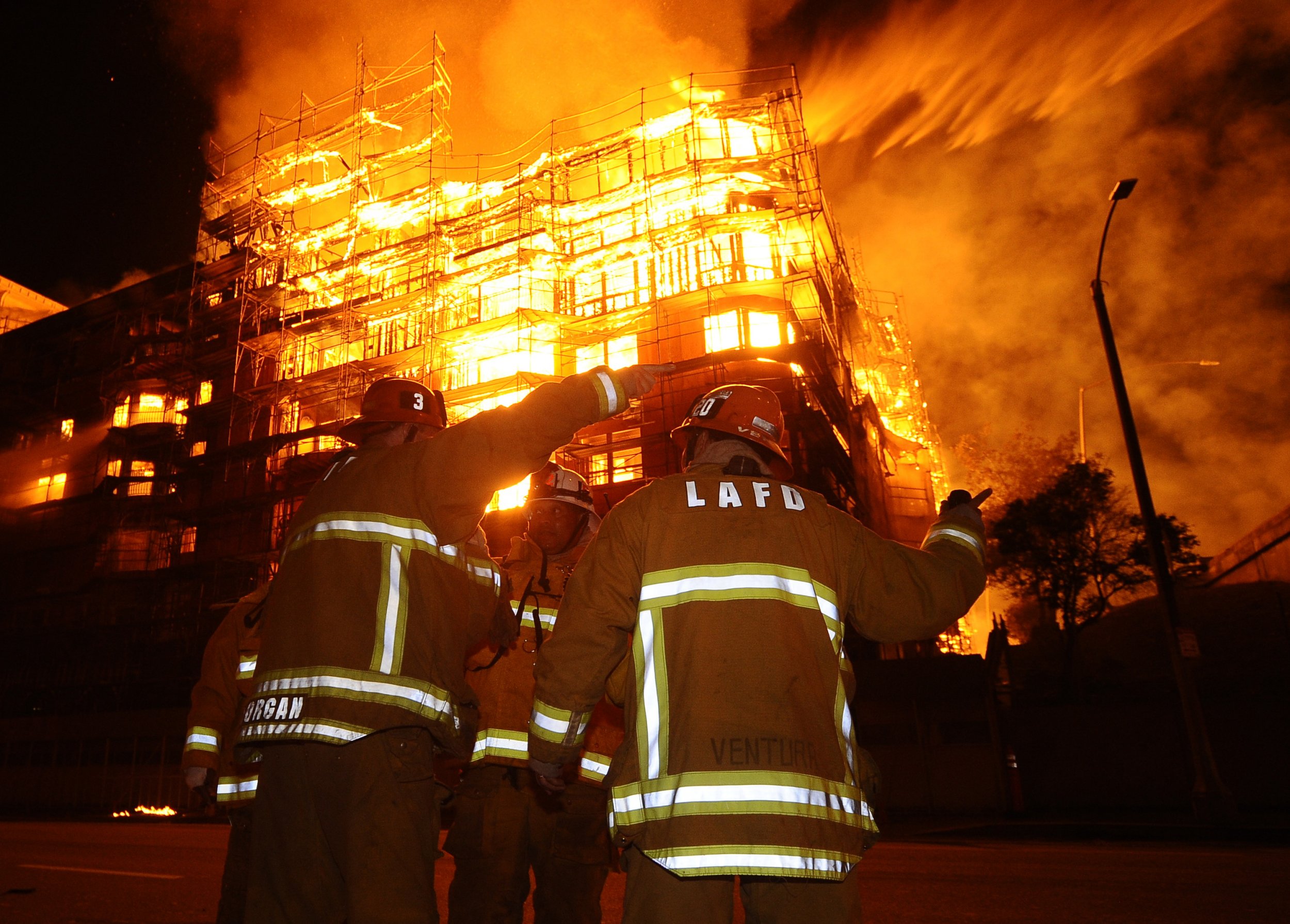 A massive fire that burned through the construction site of an apartment complex in Los Angeles and damaged nearby buildings Monday morning is being investigated as a "criminal fire."
City arson investigators would "treat it as if it's a criminal fire until proven otherwise," Fire Captain Jamie Moore said, though they could not immediately determine the source of the flames.

Over 250 firefighters battled the early morning blaze which shutdown two major freeways, Reuters reports. Firefighters arrived at the scene to find the 1.3 million-square-foot development in flames.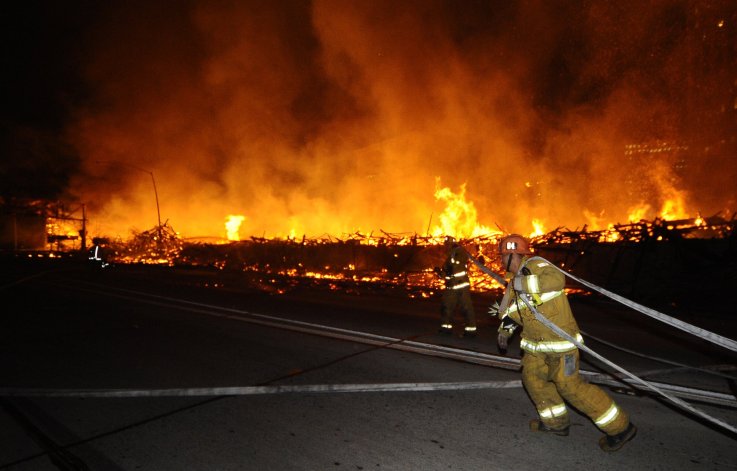 The fire erupted near Harbor Freeway and Hollywood Freeway. Authorities closed a stretch of Harbor Freeway when flames spread across a section of road. They also shut down three off ramps into the area of the fire from Hollywood Freeway.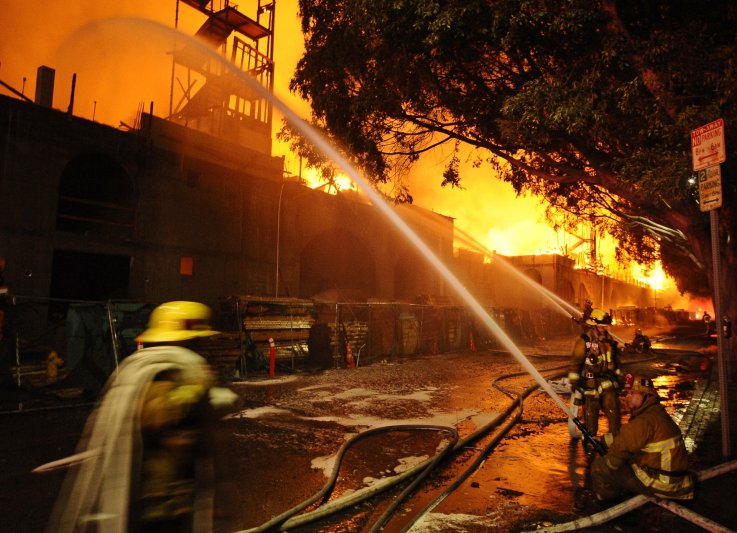 Moore said it was rare for a fire to engulf such a large site so quickly, and even more so because of the lumber damp from recent rains. The size, speed and intensity of the fire led investigators to suspect it might be a "criminal fire."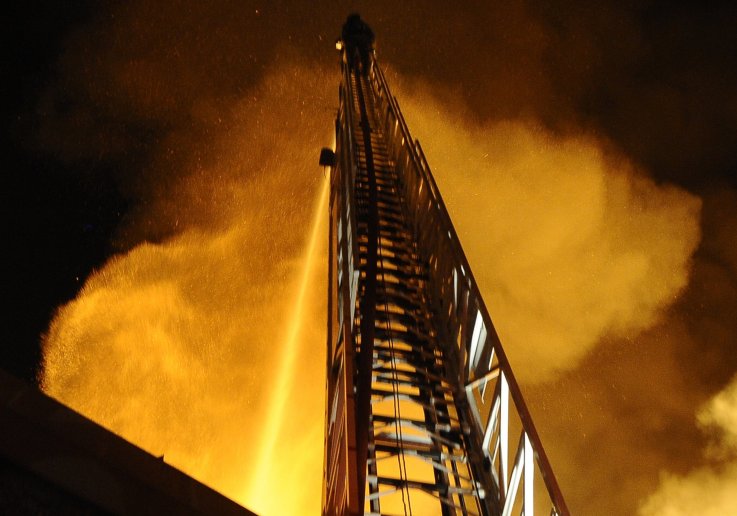 The fire spread to a high-rise next door, where it melted telephones, computers, and other office fixtures, and the heat emanating from the flames blew out the windows of other nearby buildings.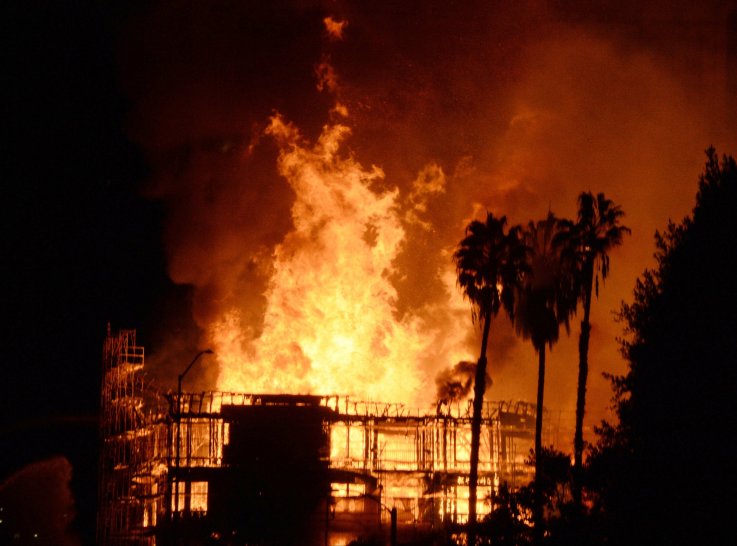 Deputy Chief Joseph Castro said the crews' fast work prevented the fire from spreading farther.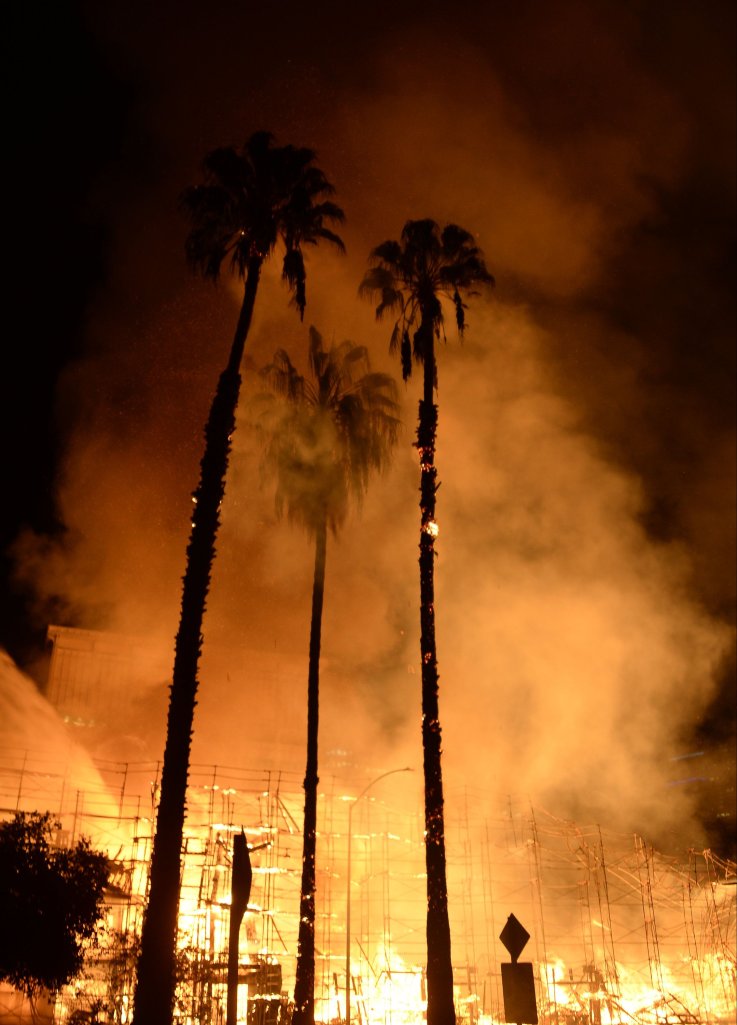 Firefighters remained on the scene after most of the flames had been quelled to do "mop-up work" and pour water on "hot spots that continued to smolder," according to Reuters.