Photos: Mayhem in San Francisco after Giants's World Series Win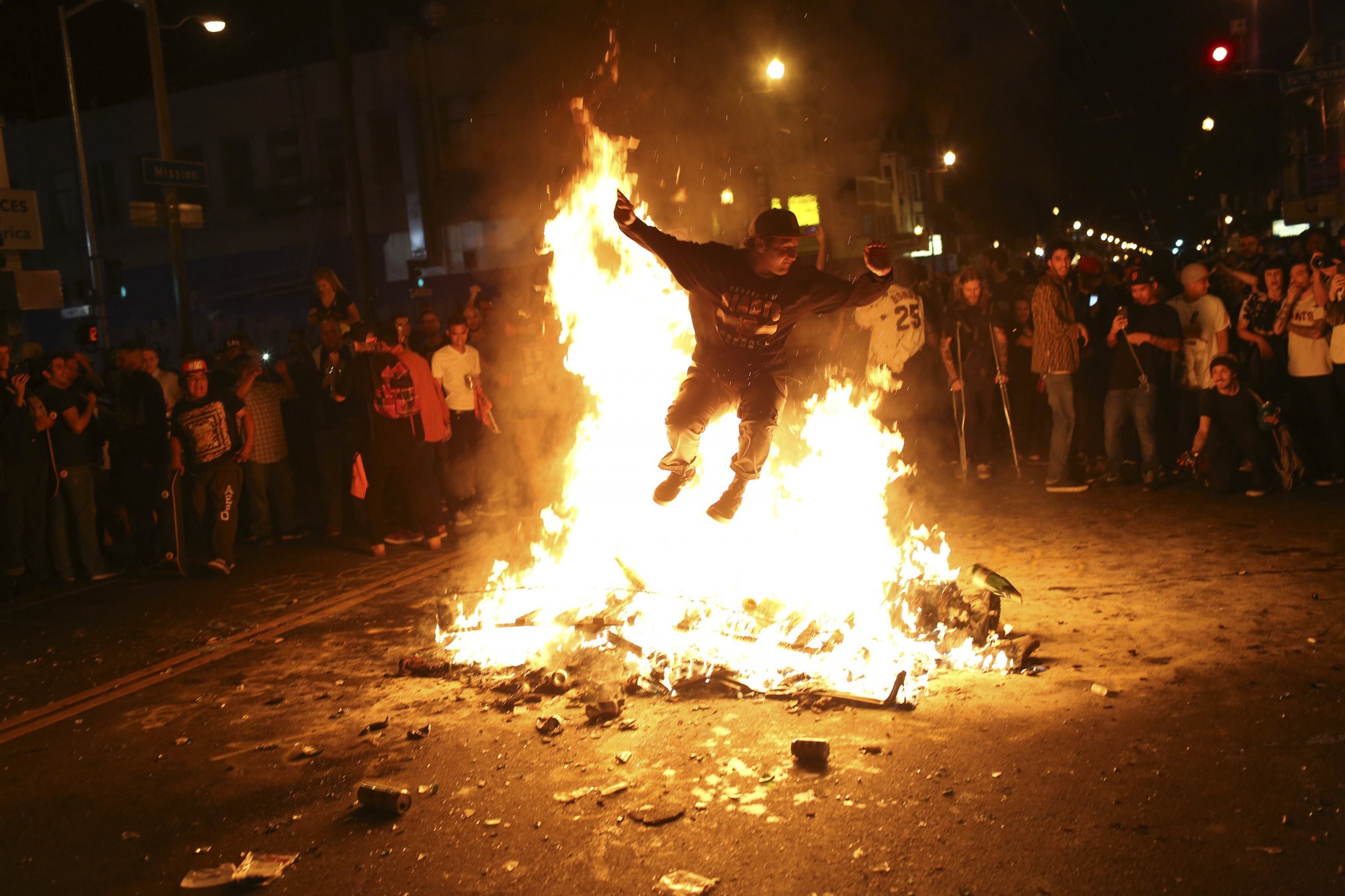 The San Francisco Giants clinched their third World Series title in five years Wednesday after they beat the Kansas City Royals 3-2 in Game 7. As in 2010 and 2012, joyful celebrations devolved into mayhem, with bouts of violence in the streets occurring late into the night.
The celebrations started with crowds lighting bonfires and popping bottles of champagne, The Guardian reported. As the evening wore on, fans set off fireworks—one into a bonfire—got into fistfights, set shirts and a couch on fire, and turned glass bottles into weapons to lob at police. Several people were arrested during the night.
"Police personnel were assaulted with bottles on Market Street and Mission District. Officers in the Southern District were also struck with bottles," Gordon Shyy, a police spokesman, told The Guardian. "These objects were thrown at officers as they attempted to disperse crowds and assist firefighters [in extinguishing] bonfires."
San Francisco General Hospital treated two men for non-life-threatening gunshot wounds. Another man was treated there after being stabbed several times in the Mission District, the San Francisco Chronicle reports.
"We drove down to join in the celebration, but we're definitely keeping our distance to stay safe," Michelle Gomez, who was there with her husband and 2-year-old daughter, told the Chronicle. "We can have fun, but sometimes there's a limit."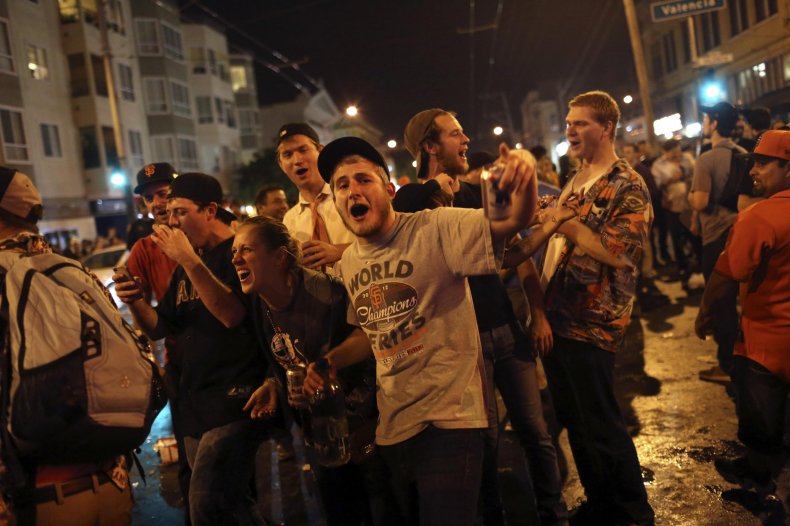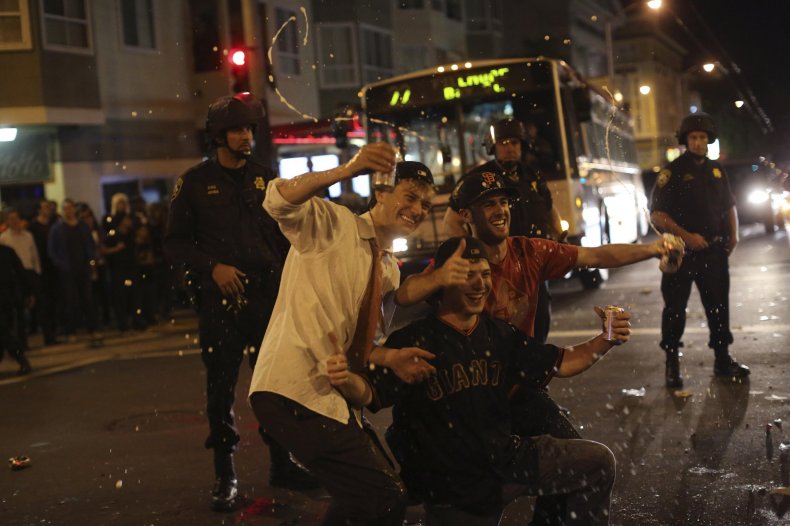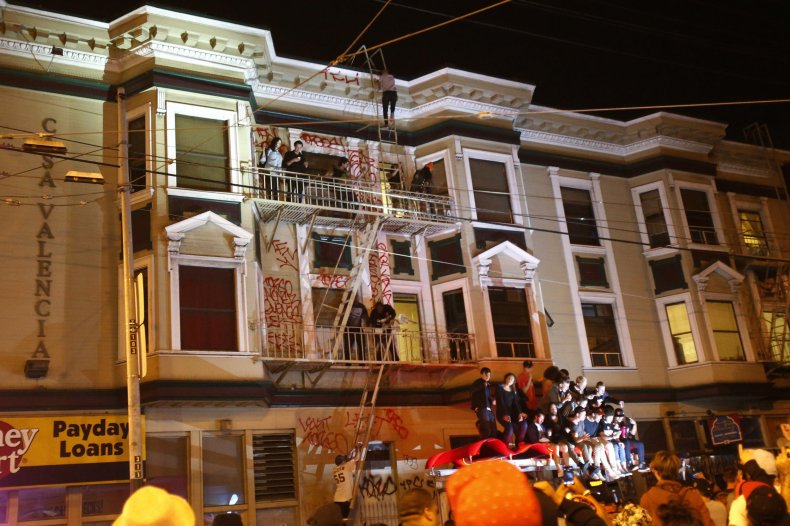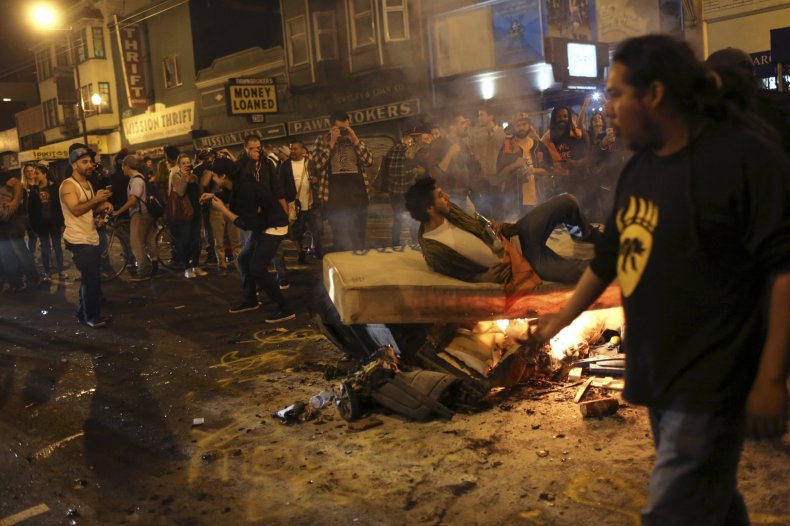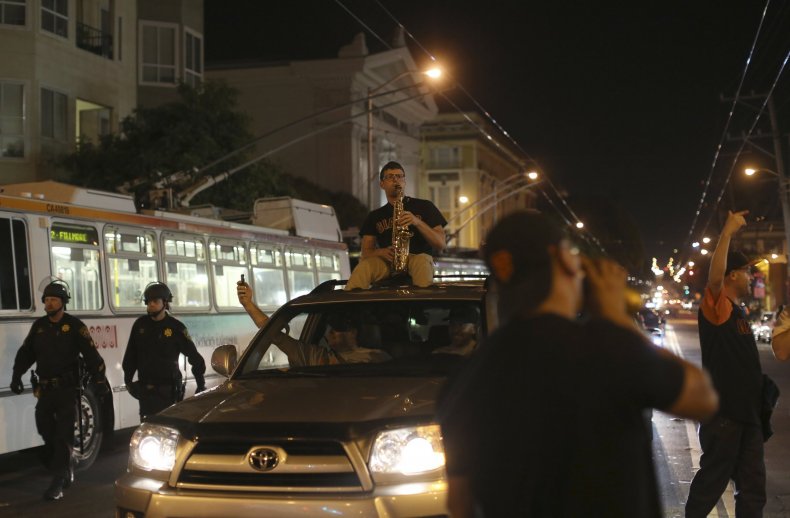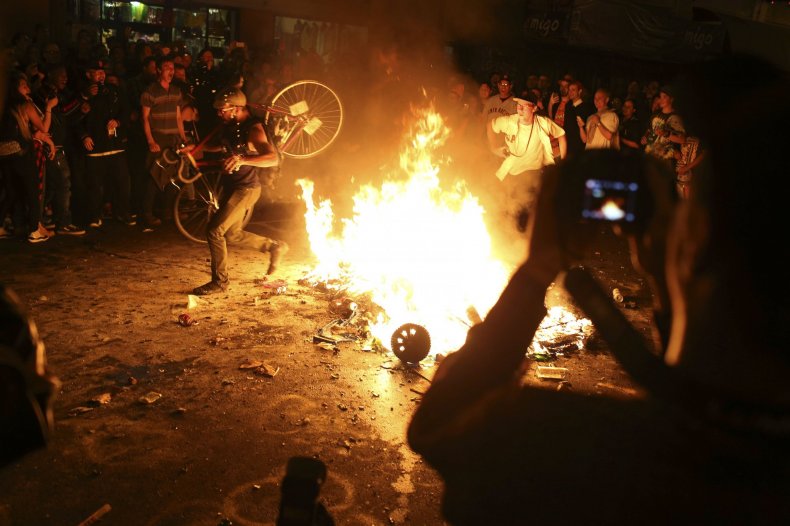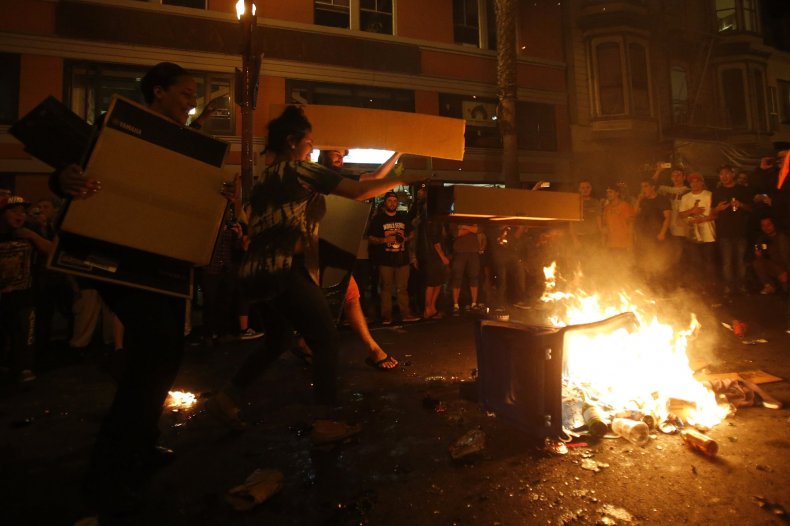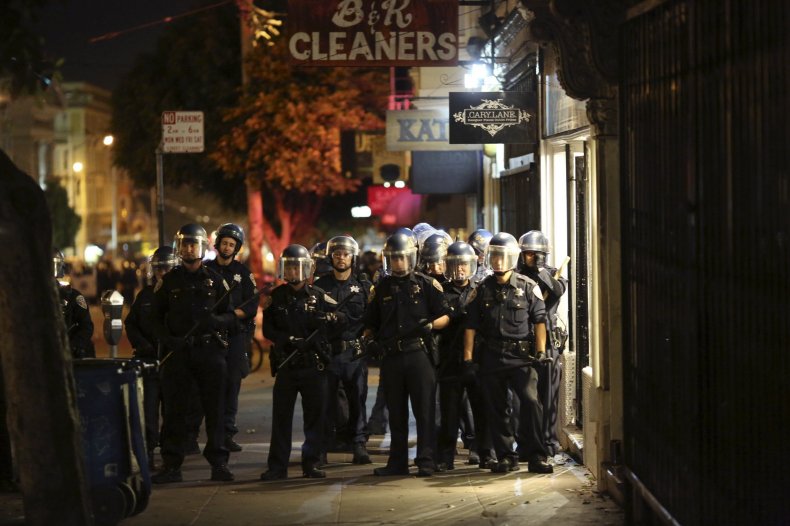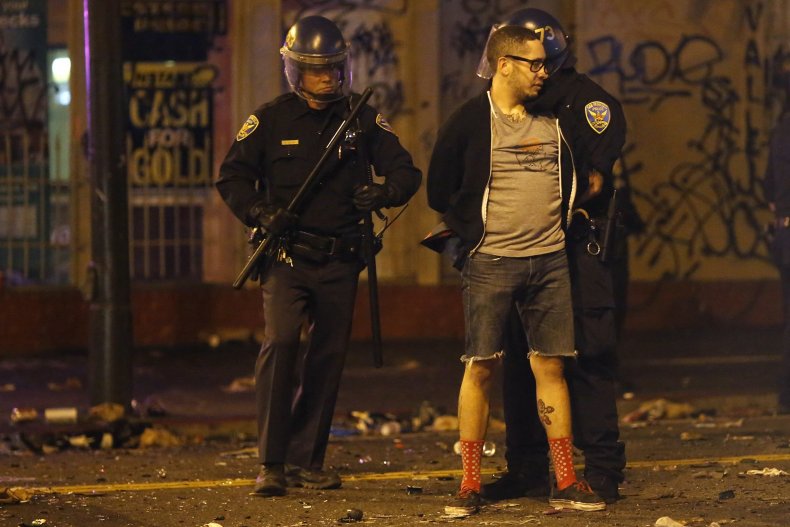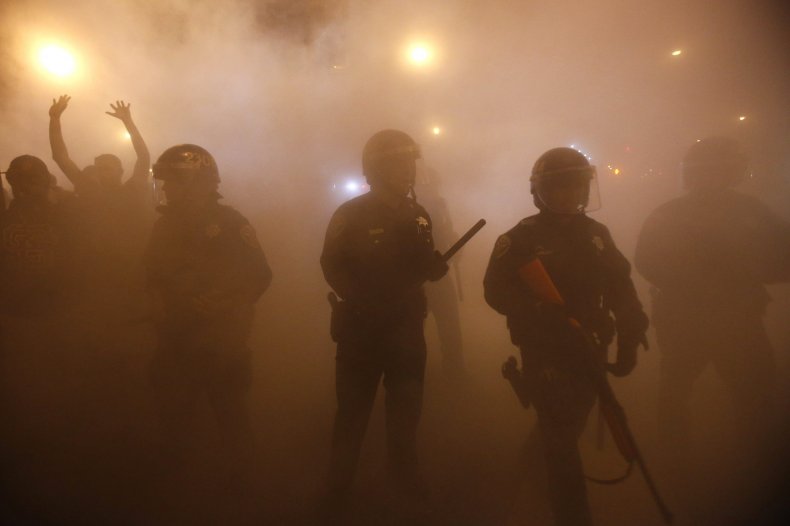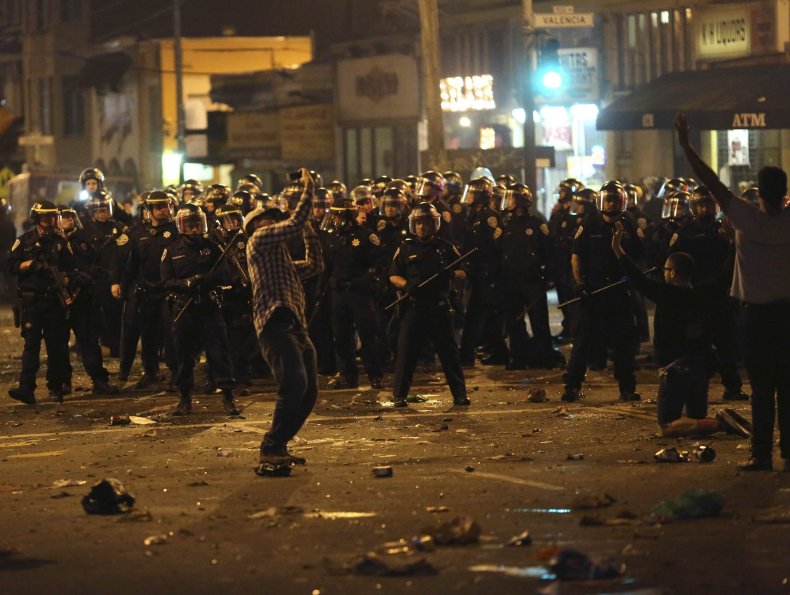 San Franciscans, journalists and comedians took to Twitter to quip about the turn of events in the city.