Photos: All-Instagram Exhibition Highlights Mobile Creativity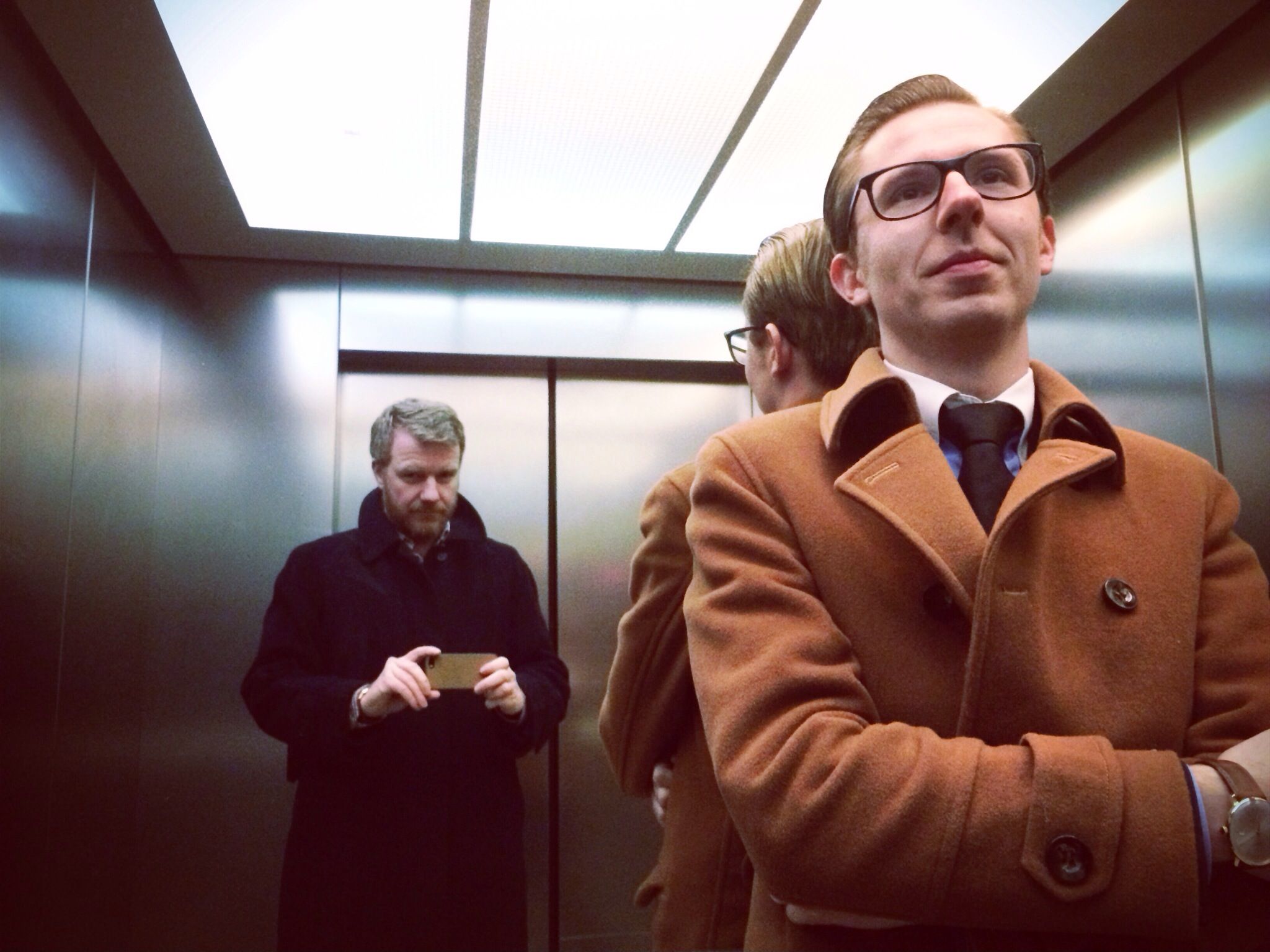 It used to be that the process of taking quality photos required an elaborate set-up, complete with a darkroom to reveal the results. Now the process is much simpler: put phone in hand and take photo. On February 6, the Columbus Art Museum (CMA) opened an exhibition composed of photos submitted only via Instagram, calling it "the largest mobile photography exhibition ever organized by a museum." It's appropriately dubbed #MobilePhotoNow.
The museum partnered with #jj, an online community that operates via Instagram. Community participants from around the world submit photos they've taken on their cellphones based on set daily themes, like "light" or "rhythm," and the jj leaders—founder Josh Johnson and CEO Kevin Kuster—and editors sift through and repost their favorites on an Instagram account with more than 620,000 followers.
The community offers "modern-day pen pals," Kuster says. Participants "connect through creativity," meet one another's families through their Instagram feeds and encourage each other to continue taking photos. "When these people meet in person," he adds, "what was once a virtual relationship" quickly transforms and translates into a real-life connection, as they "feel like know each other already."
When Kuster saw a comment from the Columbus Art Museum (CMA) on one of his posts, he took a look at the museum's Instagram feed and website. "This is a museum that gets it," he recalls thinking, one that not only realizes mobile photography is exploding, but also understands there is a community component that goes beyond the images.
So he got in touch and made a suggestion. "Let's do the largest curated mobile photography exhibition in a museum, let's do the largest one in the world," he remembers saying. And "they loved it."
For #MobilePhotoNow, #jj and CMA ran a different theme every week for four weeks: portraiture, street, community, and black and white. They received nearly 45,000 submissions from participants in 89 countries on six continents. Kuster and Johnson did an initial review to narrow down the pool to roughly 650 photos. CMA's contemporary curator, Tyler Cann, and an independent photo curator, Lisa Kurzner, made the final picks. The exhibition—which includes 320 photos—has sections for each of the four themes and includes both printed and projected images.
Jennifer Poleon, CMA's digital communications manager, says she knew participants would arrive from out of town for the opening, but didn't expect to see people busing to Columbus from Brooklyn, carpooling from Philadelphia or flying in from California, Iran and Sweden.
Maria Sander Nilsson, who flew in from Sweden, told Kuster about her submission. She had captured a moment in which her son, who had lost his vision and was asking for her help, was sitting on a couch with his head in his hands.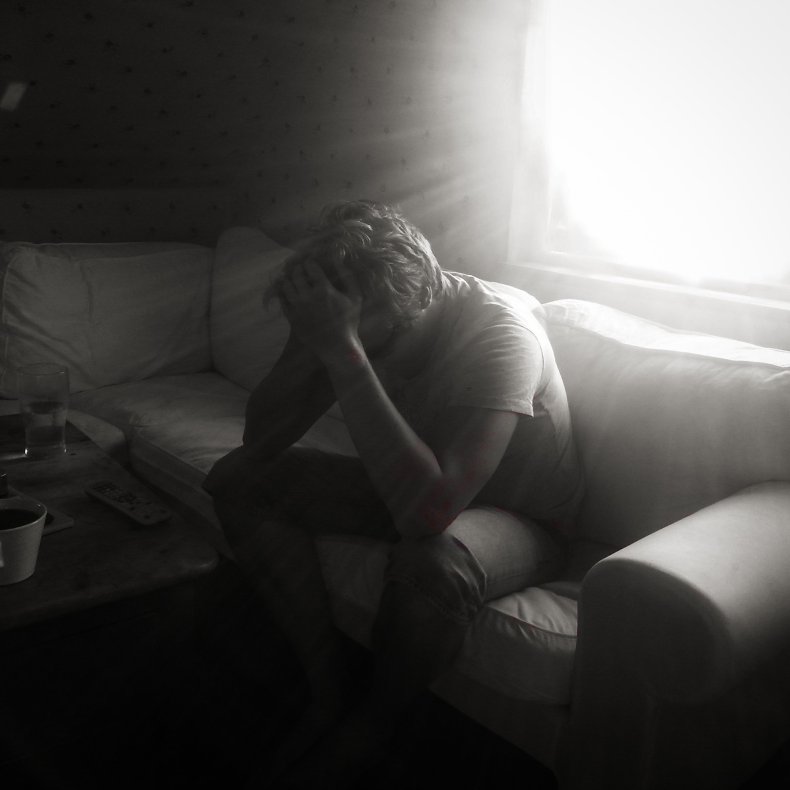 Kuster, who previously worked at Playboy magazine and now is chief creative director at the nonprofit Watts of Love in addition to his role at #jj, submitted a portrait of his own.
"I photographed this man in Detroit who I believe was a homeless man," he says. "But he had such dignity and such presence about him."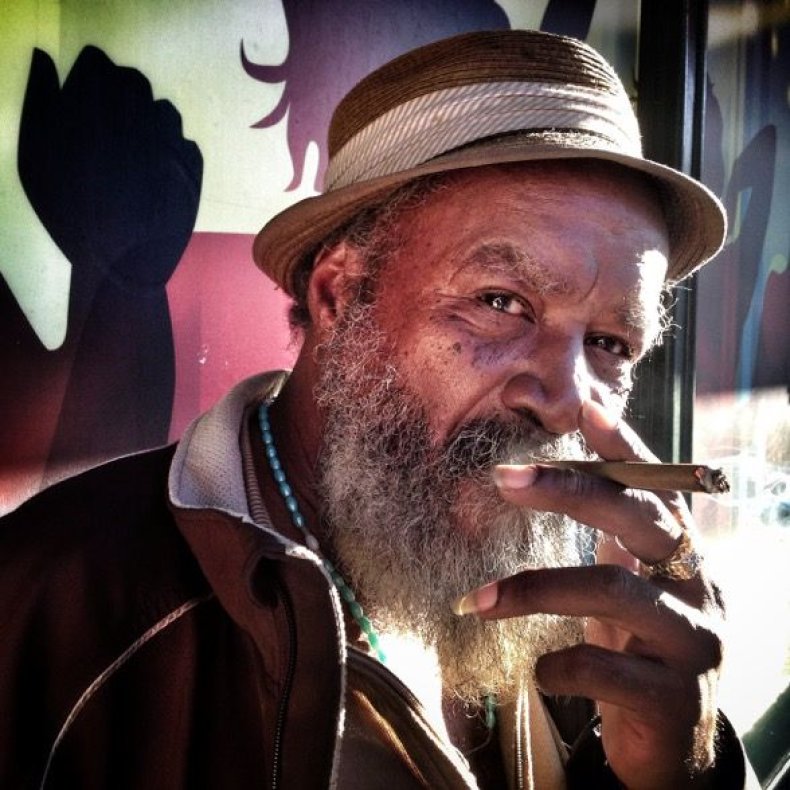 Only a small percentage of those who submitted images to #MobilePhotoNow and who are part of the #jj community are professional photographers, Kuster and Poleon explain. Some photos come from artists, designers and architects, and others are from people whose professions are completely unrelated, such as teachers, accountants, factory workers and stay-at-home parents, Kuster says.
He describes watching people who just recently picked up photography as a hobby and a means of creative expression look at their work on display at a major museum: "Typically most museums, magazines and editorials only use professionals, and now here are these people that are incredibly talented," and "here's their work featured for all the world to see."
The exhibition that opened earlier this month is perhaps larger in scale, but it's not CMA's first foray into mobile photography. In 2012, the museum began a mobile photography initiative with a series of "photo hunts" and an installation in its community gallery in conjunction with its larger exhibition "The Radical Camera: New York's Photo League 1936-1951."
The museum modeled its hunts after the Photo League's mid-century version, in which it used a word or phrase as a prompt and then created pop-up exhibitions, says Poleon. The 21st-century take adopted Instagram for a modern twist and resulted in a curated, crowdsourced show, and CMA has done several small installations since.
"One of our missions is also inspiring people's creativity," Poleon says. CMA already has participatory programs onsite, but one of Poleon's goals has been to "do on the digital side what we're doing physically in the museum."
Cann, who curated a crowdsourced exhibition for the first time with #MobilePhotoNow, says the project demonstrates that "art can be created anywhere and the means of creating contemporary artworks are very democratic… In some sense we are all photographers now. It's not necessary to carry something on a strap around your neck; there's a phone in so many of our pockets... The museum feels strongly about celebrating the idea that all of us have that kind of creative potential."
Here are a handful of the submissions that are on display in Columbus through March 22: