In Photos, 25 MTV Reality Stars and What They're Up to Now
It's been 40 years since MTV hit the airwaves and, as well as iconic music moments, it has also provided us with a wealth of reality TV gold.
Ever since The Real World premiered on MTV in the nineties, the channel created the blueprint for reality TV, and has brought us iconic reality TV stars via shows like Jersey Shore, The Hills and Making the Band.
Here are 25 of the most memorable stars from MTV, and what they're doing now.
Snooki from Jersey Shore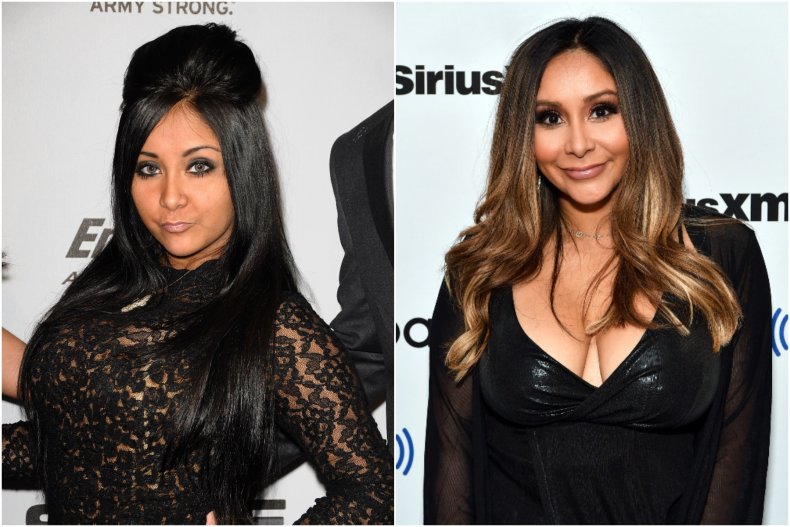 Everyone's favourite meatball, Nicole "Snooki" Polizzi was the breakout star of MTV's Jersey Shore during its run between 2009 and 2012.
She went on to compete on Dancing With The Stars, released three novels and is a staple on celebrity reality TV shows. Now 33, Snooki has three children with her husband of six years Jionni LaVelle.
JWoww from Jersey Shore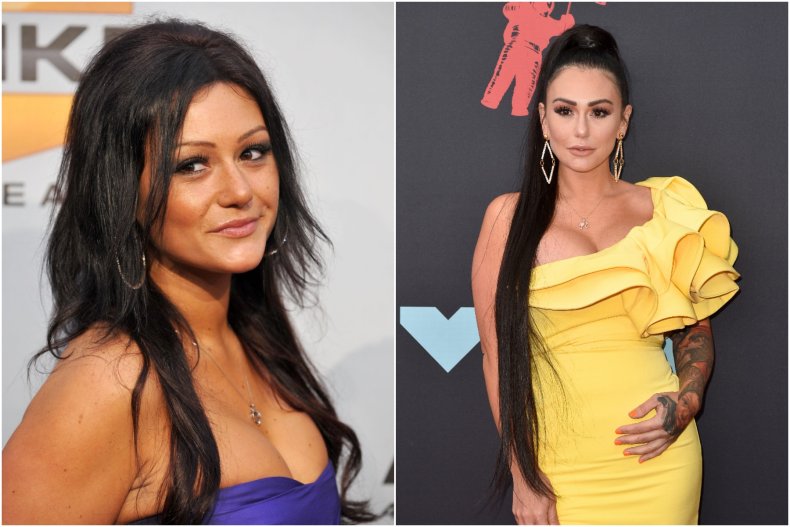 After appearing on all six seasons of Jersey Shore, Jenni "JWoww" Farley starred in a spin-off with bestie Snooki called, you guessed it, Snooki & JWoww, and is back on the show for the Family Vacation spin-off.
JWoww is mum to two children with her ex-husband Roger Mathews, who she divorced from in 2019. She is now engaged to wrestler Zack Carpinello.
Pauly D from Jersey Shore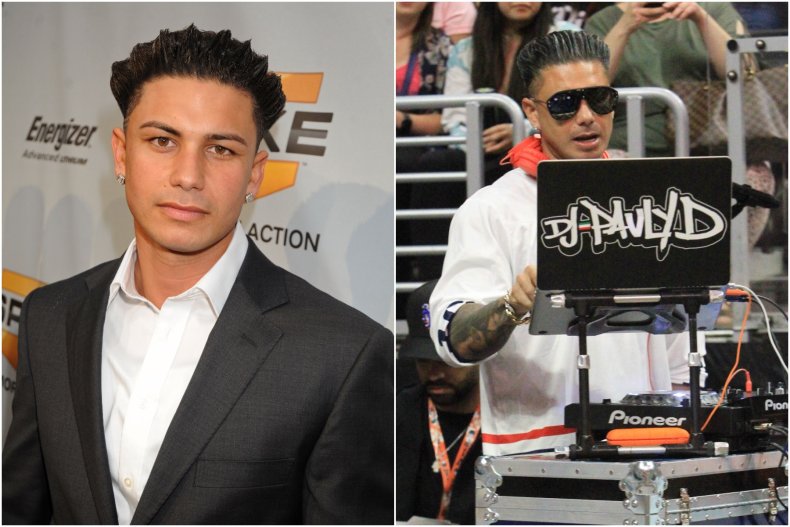 Paul "Pauly D" DelVecchio has continued DJing since Jersey Shore, with his last single Silver & Gold being released in 2019.
He has also stuck with reality TV, recently appearing on Double Shot at Love and Revenge Prank with fellow Jersey Shore cast member Vinny Guadagnino.
The Situation from Jersey Shore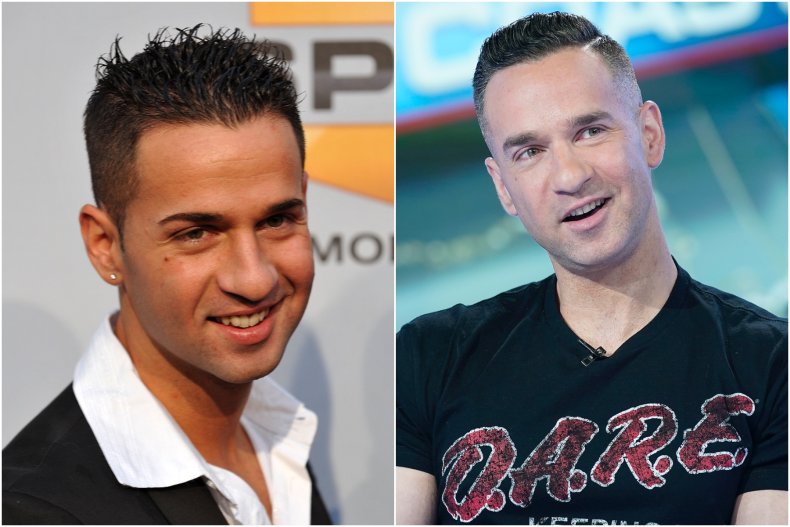 Mike "The Situation" Sorrentino was flying high while on Jersey Shore, and made millions over the coming years with endorsement deals. However, he struggled with opioid addiction and checked into rehab in 2012.
Two years on from that, he was charged with tax fraud after allegedly avoiding paying taxes on $8.9 million, and after pleading guilty to one count of tax evasion, Sorrentino served eight months in prison in 2019.
After marrying college sweetheart Lauren Pesce in 2018, the couple are expecting their first child together, a boy, in May 2021.
Jenelle Evans from Teen Mom 2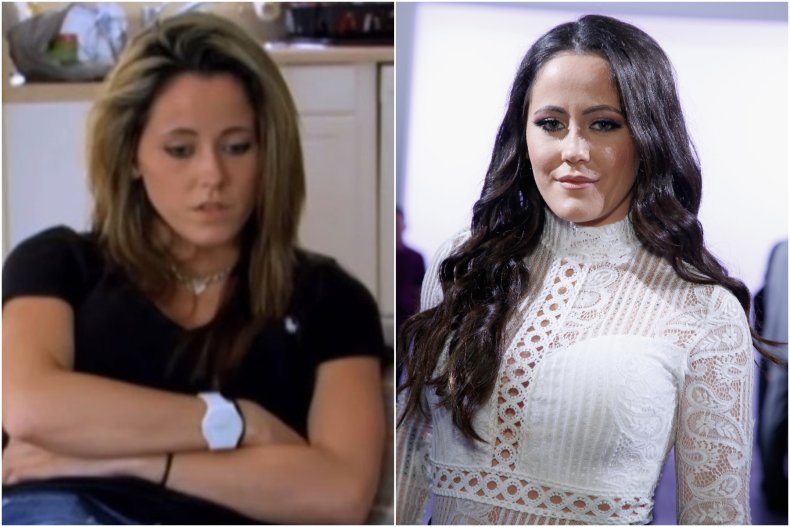 Evans first appeared on MTV on 16 and Pregnant, which documented her pregnancy before she gave birth to her son Jace. After splitting from her boyfriend Andrew, Evans went on to star on Teen Mom 2 until 2019, when she was fired from MTV after her husband David Eason admitted to shooting and killing their family dog.
Now 29, Evans—who is mum to two more children with ex Nathan Griffith and Eason—is currently involved in a custody battle with her mother, Barbara, who was granted sole custody of Jace back in 2010.
Ally Hilfiger from Rich Girls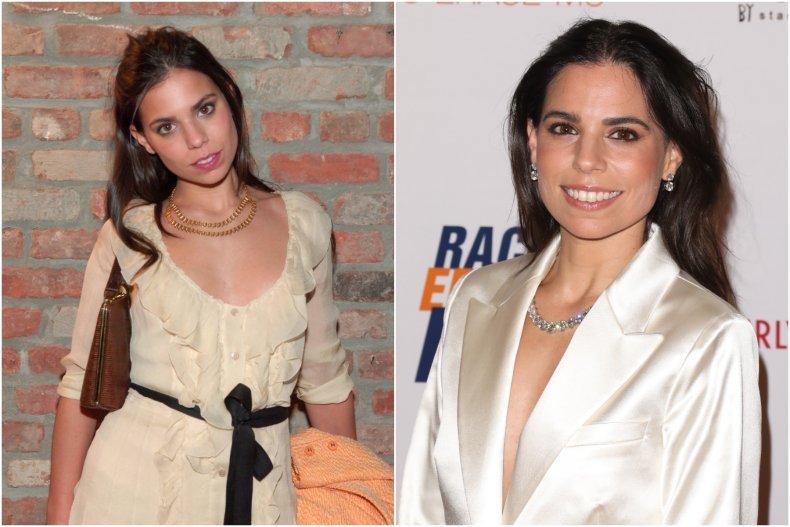 Rich Girls ran for just one season, and followed the life of Ally Hilfiger, the daughter of fashion designer Tommy Hilfiger, and her best friend Jaime as they shopped and partied throughout the summer.
Following the show, Hilfiger was diagnosed with Lyme disease and went on to write a memoir called Bite Me: How Lyme Disease Stole My Childhood, Made Me Crazy, and Almost Killed Me. She married Steve Hash in 2017, and they share a daughter, Harley.
Jaime Gleicher from Rich Girls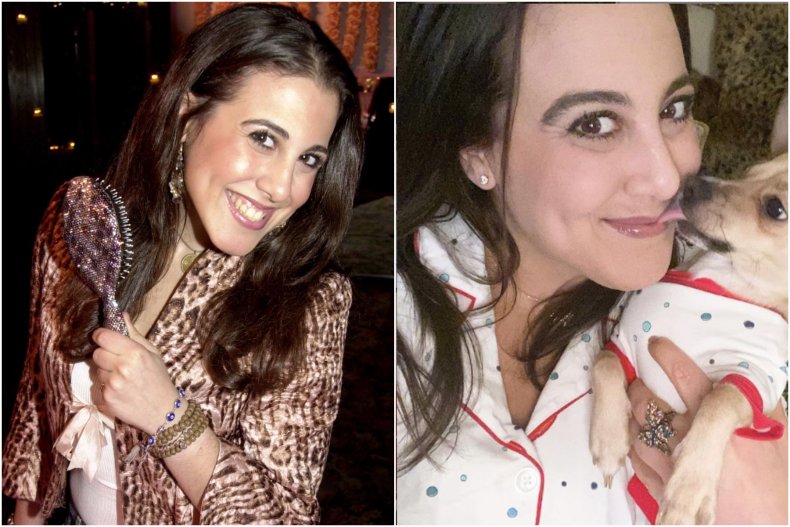 Gleicher earned her rich girl status from her late father Leo, who was the founder of Innovation Luggage.
After being treated for depression and an eating disorder after the show, Gleicher pursued a master's degree in social work from New York University Silver School of Social Work, and now works as a psychotherapist who specialises in dialectical behavioral therapy.
Lauren Conrad from The Hills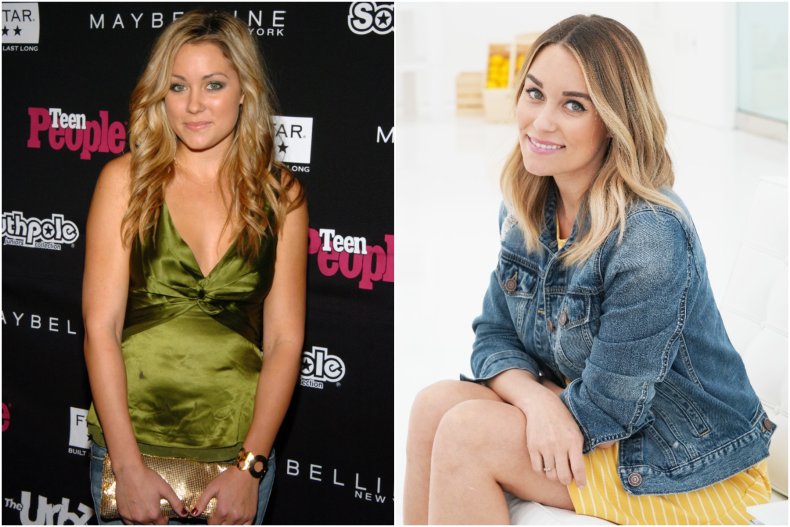 Conrad first appeared on MTV on Laguna Beach: The Real Orange County, before getting her own spin-off in the form of the hugely successful series The Hills.
Since The Hills, Conrad has launched a fashion line with Kohl's and a beauty line of her own, released a trilogy of books and started her own podcast. She is mum to two sons with husband, Something Corporate musician William Tell.
Whitney Port from The Hills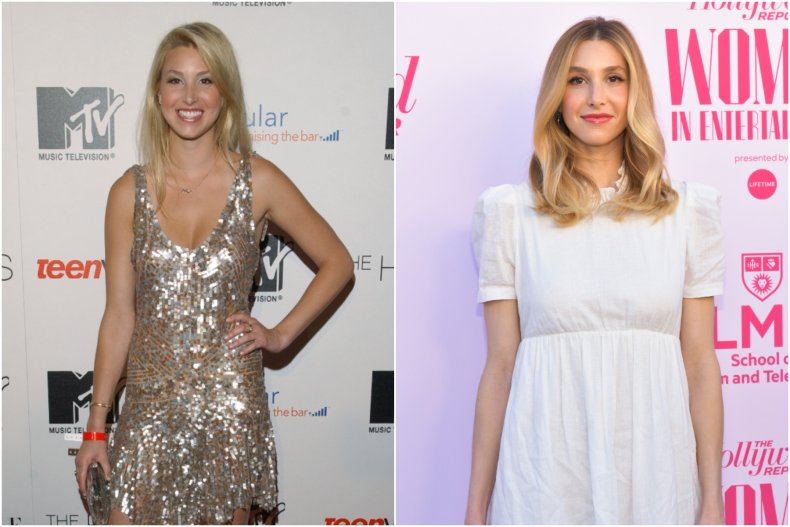 Joining The Hills as one of Lauren Conrad's friends, Port was later given her own spin-off, The City, which was cancelled in 2010.
Since then, she has launched a fashion line, hosted the Hulu game show Genuine Ken and been a judge on Britain and Ireland's Next Top Model.
Port has a three-year-old son with husband Tim Rosenman, and has been open about suffering two miscarriages, including one this year.
Heidi Montag from The Hills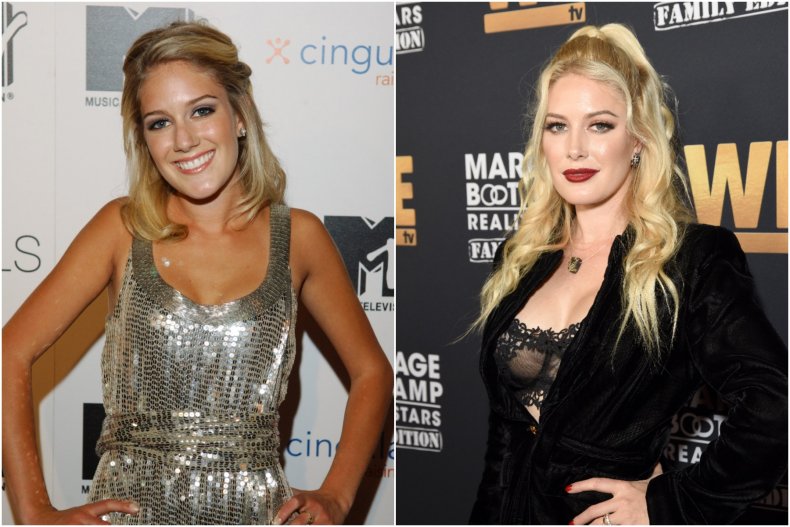 Since her days on The Hills, Montag has carved out a career as one half of Speidi, with husband Spencer Pratt. The couple have competed as one entity on the U.S. version of I'm A Celebrity... Get Me Out Of Here! and Celebrity Big Brother.
Montag has also released an album and three EPs, with her latest single, "Glitter and Glory", released in 2019. She and Spencer welcomed a son, Gunner, together in 2017.
Ashlee Simpson from The Ashlee Simpson Show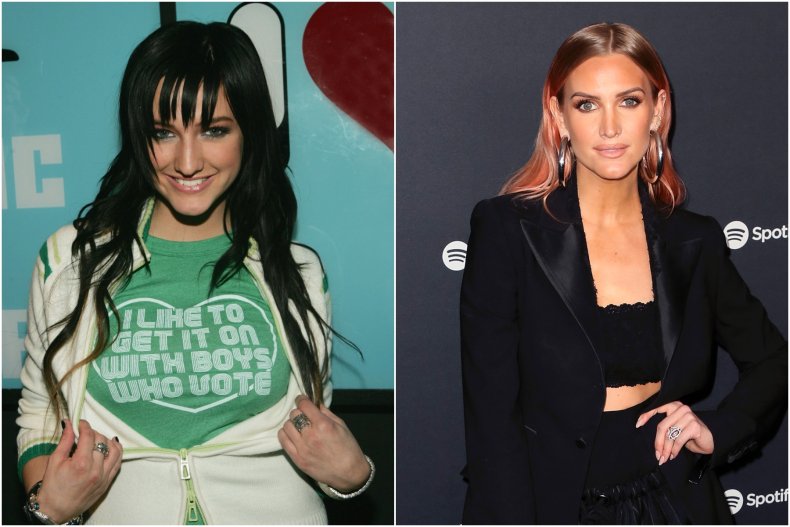 The Ashlee Simpson Show followed Simpson, the younger sister of Jessica, as she prepared to release her debut album Autobiography, but is probably best known for documenting the infamous lip sync disaster on Saturday Night Live.
Since then, Simpson released a further two albums, 2005's I Am Me and 2008's Bittersweet World, and played Roxie Hart in Chicago on the West End and Broadway.
After previously marrying and welcoming a child with Fall Out Boy's Pete Wentz, Simpson married Diana Ross's son Evan in 2014, and they went on to have a daughter and a son together.
The couple have also released an EP together, and documented their lives in the E! series Ashlee + Evan.
Ryan Sheckler from Life of Ryan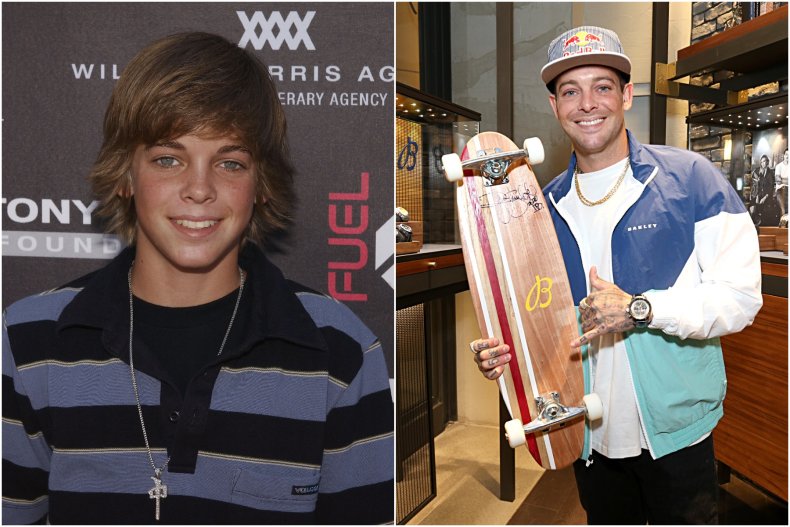 Skateboarder Ryan Sheckler's day to day life and career were documented in three seasons of the MTV series Life of Ryan, which ran from 2007 until 2009.
Still considered one of skateboarding's biggest stars, Sheckler teamed up with Red Bull during lockdown to hold a socially distanced skateboarding contest at his own skate park, and produced his own web series called Sandlot Times.
Rob Dyrdek from Ridiculousness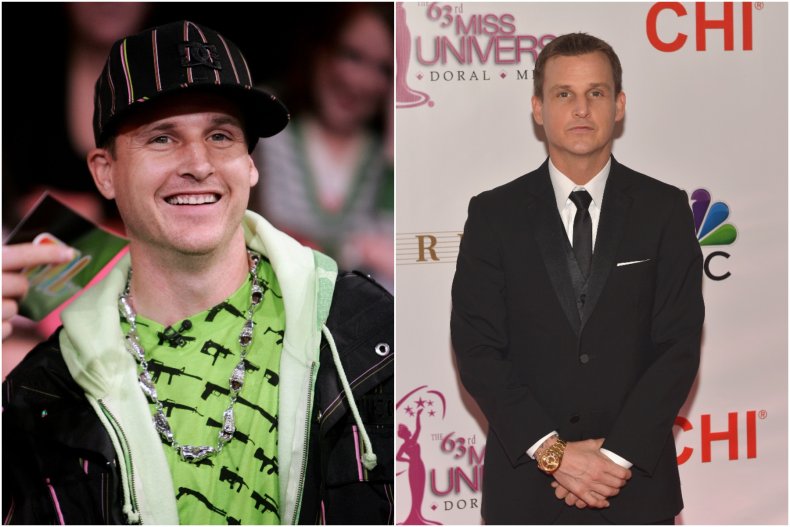 Pro skateboarder Dyrdek was the star of multiple MTV series, including Rob & Big, Rob Dyrdek's Fantasy Factory and Ridiculousness, which is currently on its 20th season.
Not content with being a reality TV mogul and a property investor, the father-of-two recently launched a superfood health bar called Mindright.
Eric Nies from The Real World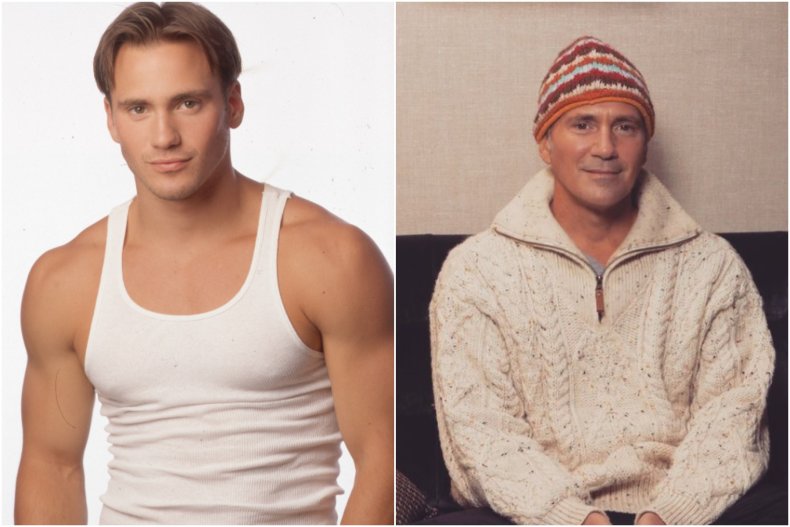 Eric Nies was one of the stars of the very first series of The Real World, considered to be the first example of reality television. He went on to host The Grind and later appeared on Confessions of a Teen Idol, and this year, returned to reality TV in The Real World: Homecoming.
Formerly a model, Nies has undergone a huge transformation since his first foray into reality TV and is now a spiritual health and wellness facilitator.
He told People: "It's been one long, 29-year spiritual healing. When I first walked into the [Real World] loft, I felt like Jasmine from Aladdin — I even said this was a whole new world — but now I feel like the genie.
"I kind of play that role in people's lives: I'm a spiritual guide, and I assist people in liberating themselves from their own suffering."
Mike "Miz" Mizanin from The Real World and Road Rules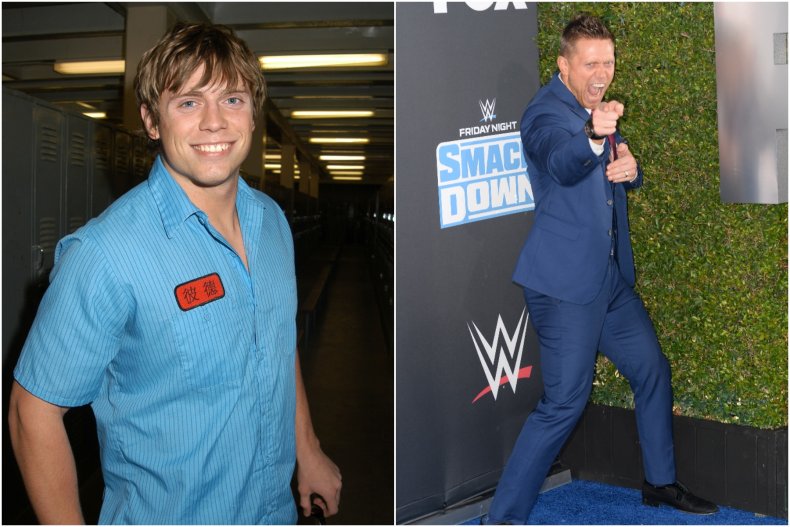 Mizanin came to fame on The Real World: Back to New York in 2001, and also starred on the spin-off Real World/Road Rules Challenge.
However, he kicked off his wrestling career in 2004, signing to WWE as The Miz, and is one of WWE's most prolific event performers, having even headlined WrestleMania XXVII.
He married fellow wrestler Maryse Ouellet in 2014 and they have gone on to have two daughters together. The couple also have their own reality show Miz & Mrs, which is a spin-off of Total Divas.
David Giuntoli from Road Rules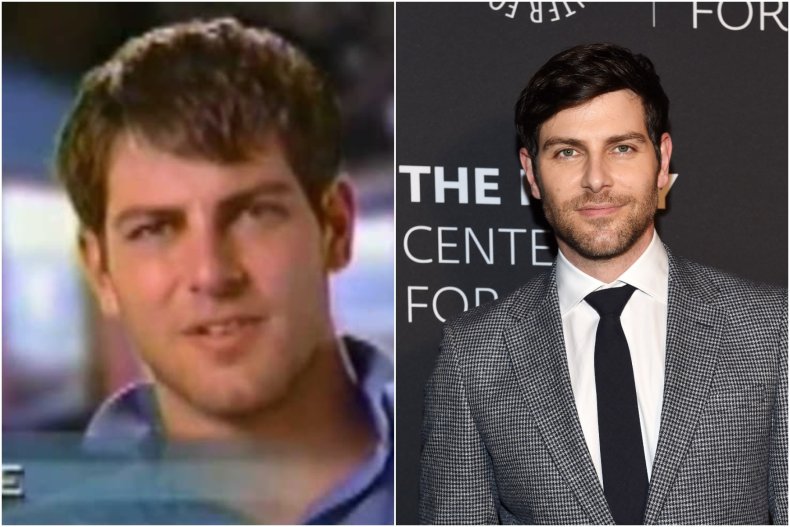 Giuntoli was scouted by MTV for Road Rules: South Pacific in 2003, and went on to compete on Real World/Road Rules Challenge: The Gauntlet.
However, in 2007 he swapped reality TV for acting, and after a number of small roles in shows like Veronica Mars, Grey's Anatomy and Cold Case, he won the role of Detective Burkhardt in Grimm, which ran for six seasons.
Giuntoli is married to his Grimm co-star Bitsie Tulloch, and they share a two-year-old daughter.
Sean Duffy from The Real World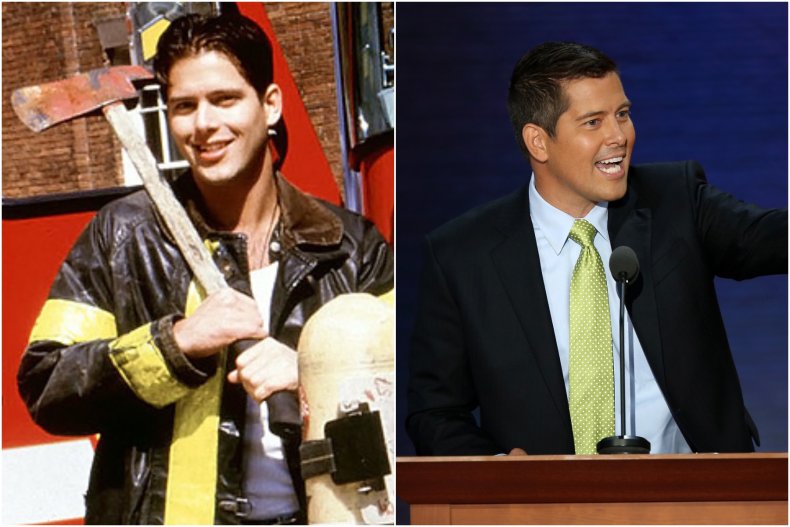 Duffy appeared on the sixth season of The Real World, and went on to star on 1998's Road Rules: All Stars and 2002's Real World/Road Rules Challenge: Battle of the Seasons. It was on Road Rules: All Stars that he met his wife, Rachel Campos.
After leaving reality TV, Duffy went on to be appointed the district attorney for Ashland County, Wisconsin, and in 2010, he was elected to Congress.
After serving eight years as a member of the House of Representatives, Duffy resigned his seat to look after his ninth child, who was born with a heart defect.
Jamie Chung from The Real World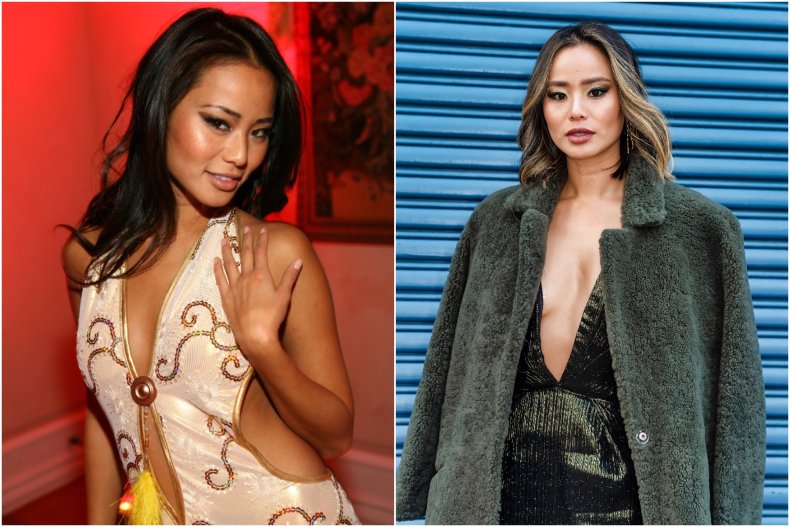 Jamie Chung starred on The Real World: San Diego in 2004, before competing on Real World/Road Rules Challenge: The Inferno II. Now, she is considered to be the Real World alumni with the most success in entertainment thanks to her acting career.
Some of Chung's credits include Sucker Punch, The Hangover Part II and III, Eden, Sin City: A Dame to Kill For and Office Christmas Party, while on television, she has starred as Mulan on Once Upon a Time and Ji-Ah on Lovecraft County.
Theo Von from Road Rules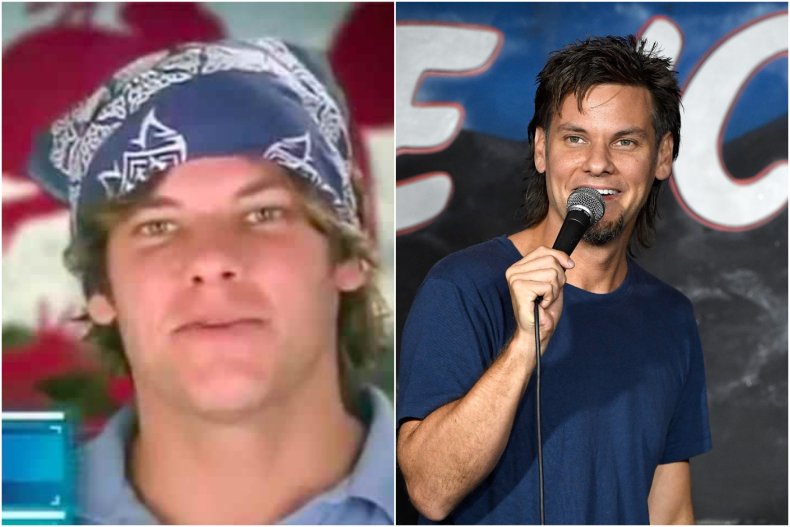 Theo Von was 19 when he was chosen to appear on Road Rules: Maximum Velocity Tour, and he went on to appear on a further four seasons of The Challenge.
After his MTV stint, Von pursued stand-up comedy and after years of gigging, Netflix picked up his comedy special No Offense in 2016.
He is also a prolific podcaster, presenting The Comedy Sideshow, Allegedly with Theo Von & Matthew Cole Weiss, This Past Weekend and The King and the Sting with Brendan Schaub.
Nev Schulman from Catfish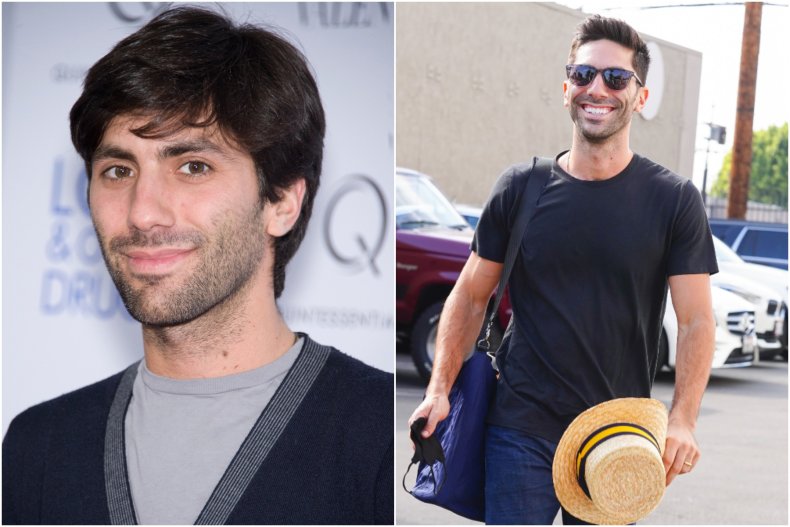 After documenting his own experience of being catfished in the 2010 movie Catfish, Schulman became the host of MTV's Catfish, on which he introduced couples who had fallen in love online but had yet to meet.
In 2018, he was suspended following an allegation of sexual misconduct, but the suspension was lifted after the allegation was found to be "not credible".
Schulman is expecting his third child with wife Laura Perlongo.
Max Joseph from Catfish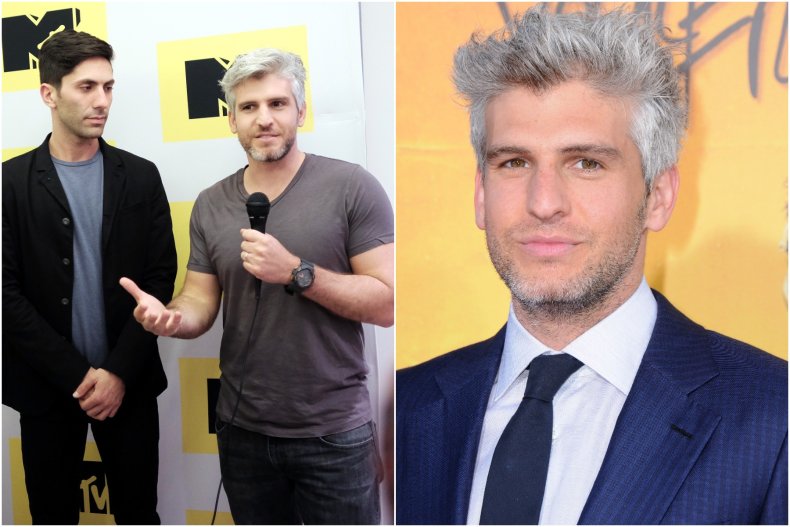 Max Joseph was the cameraman and host on Catfish, but left in 2018 to focus on his filmmaking.
In 2015, he wrote and directed the film We Are Your Friends starring Zac Efron, and most recently directed the documentary BOOKSTORES: How to Read More Books in the Golden Age of Content.
Johnny Knoxville from Jackass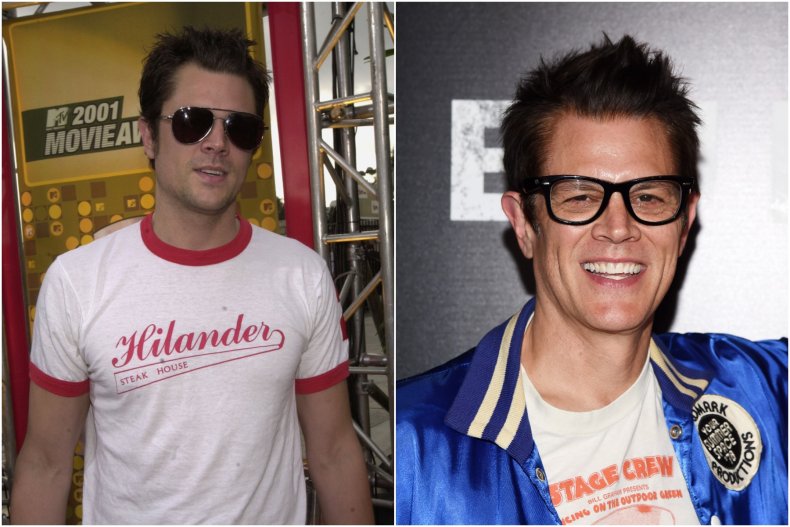 Knoxville was the co-creator and star of Jackass, which surprisingly ran for just three seasons on MTV but became a cultural phenomenon, producing six movies and various spin-off shows.
As well as getting into acting with The Dukes of Hazzard and Bad Grandpa, Knoxville has his own production company, which in 2014 signed a multi-year deal with Paramount Pictures.
The 50-year-old has a daughter from his previous marriage to Melanie Lynn Cates, and two children with wife Naomi Nelson.
Kristin Cavallari from Laguna Beach: The Real Orange County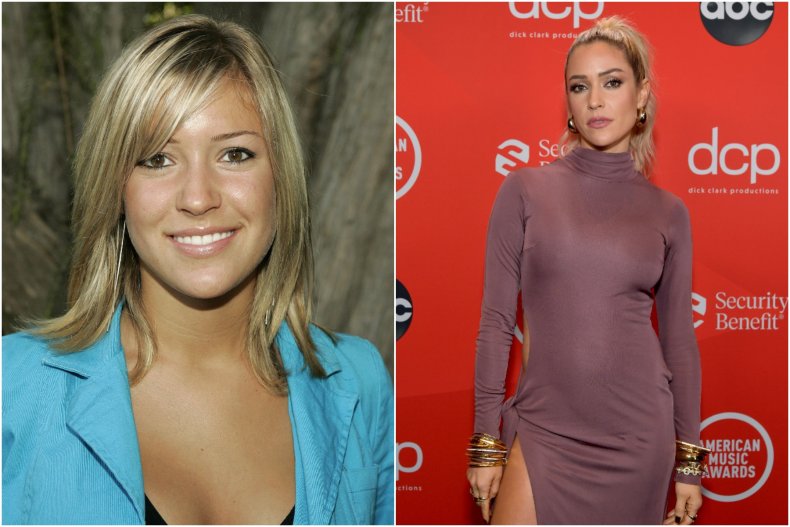 Kristin Cavallari's love triangle with Stephen Colletti and Lauren Conrad was one of the major plot points of Laguna Beach, and Cavallari ended up bringing that rivalry over to The Hills.
After the show, Cavallari went on to become a fashion designer, and was given her own reality show, Very Cavallari, to follow the launch of her brand Uncommon James, with the show ending in 2020.
The star has three children with ex-husband Jay Cutler, who she divorced from in 2020, and is now believed to be dating comedian Jeff Dye.
Aubrey O'Day from Making the Band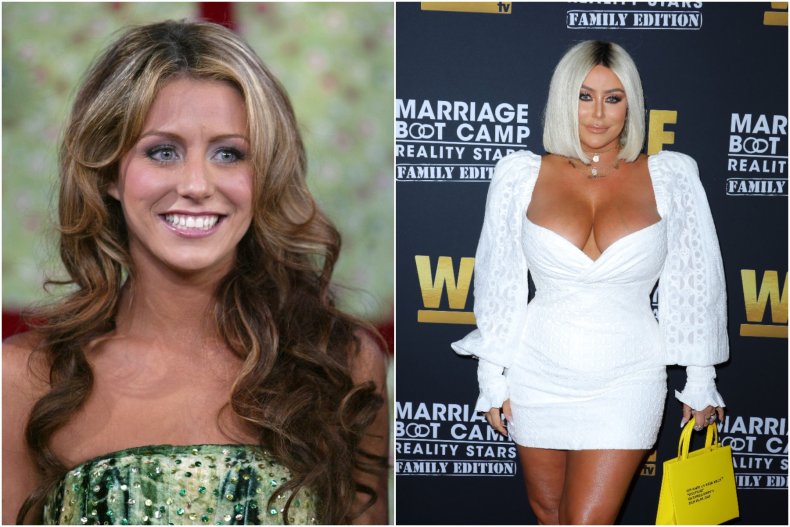 Aubrey O'Day was one of the breakout stars of Making the Band 3, and was chosen as a member of the girl band Danity Kane by Sean "Diddy" Combs.
However, Combs became unhappy with O'Day's image and she was removed from the band during Making the Band 4.
Since then, O'Day carved out a successful career in glamour modelling and reality TV, appearing on shows including Celebrity Big Brother and Famously Single.
O'Day briefly reunited with Danity Kane in 2013 only for the group to split again, and later formed the duo Dumblonde with her former bandmate Shannon Bex.
Last year, she and Dawn Richard reformed Danity Kane to release new music under the group's name, and have released three singles as a duo.
Wes Bergmann from The Real World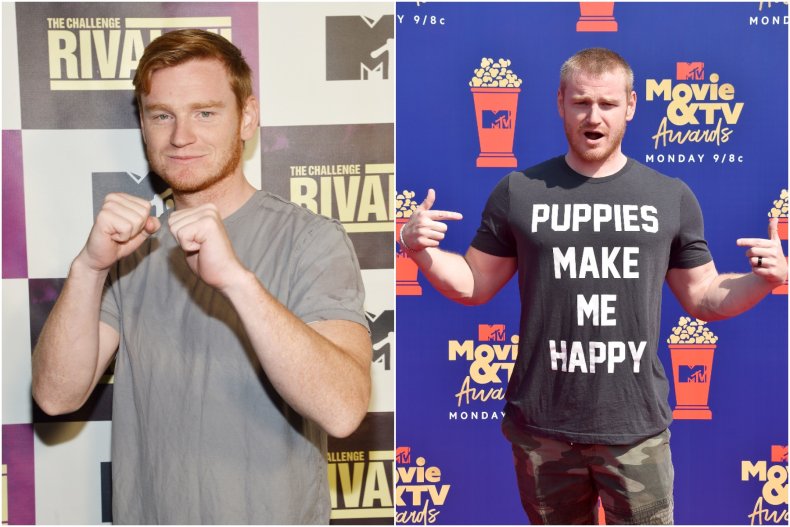 Wes Bergmann appeared on The Real World: Austin back in 2005, and went on to become a prolific competitor on The Challenge, starring on 14 seasons of the show.
He is also one of the show's highest earners, winning over $300,000, and holds the record for most elimination wins by a male contestant.