Photos: Protests Against Ferguson Grand Jury Decision Span Across the U.S.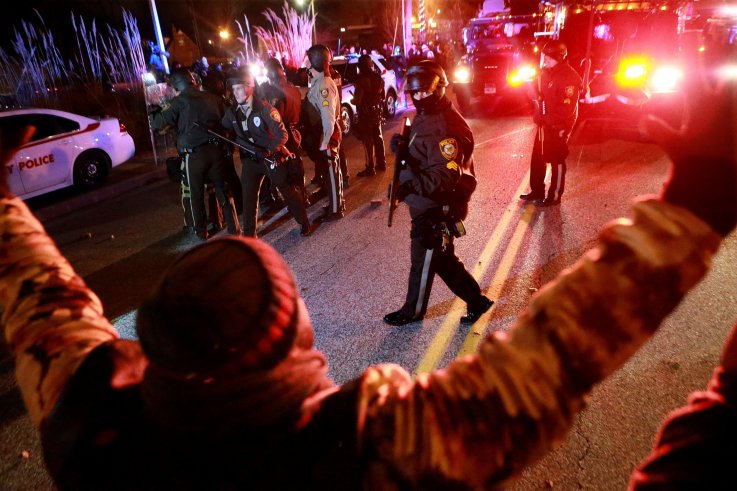 In Los Angeles, Denver, New York City and Ferguson, protesters took to the streets for a second night to demonstrate as the grand jury's decision over whether to indict police officer Darren Wilson in the shooting of Michael Brown was announced Monday night.
An additional 2,000 National Guard troops were sent to the St.Louis area on Tuesda night in preparation for more heavy protests. In New York, hundreds of protesters caused gridlock in New York City, stopping traffic on F.D.R. Drive on the city's east side and at the entrance to the Lincoln Tunnel, The New York Times reports.
After weeks of speculation, the St. Louis grand jury decided that Ferguson police officer Darren Wilson will not face charges in the August fatal shooting of 18-year-old Michael Brown, St. Louis county prosecuting attorney Robert McCulloch announced late Monday night.
The announcement had been preceded by calls for calm, demonstrations in a number of cities and was followed by protest action in Ferguson late Monday night.