Photos: New York Mourns Paris Attacks in Washington Square Vigil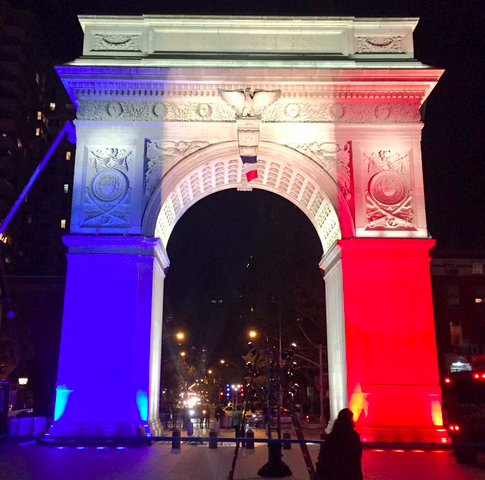 Updated | New Yorkers gathered around the arch in Washington Square Park on Saturday to mourn those killed in a series of attacks by the Islamic State in Paris.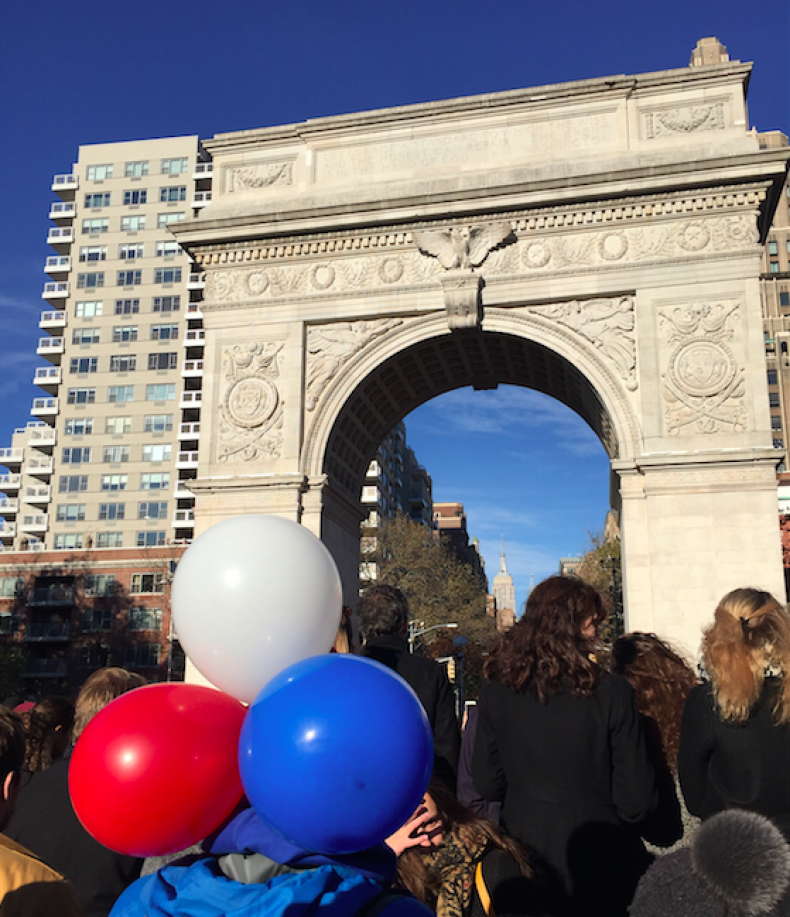 New York City Mayor Bill de Blasio attended the vigil around 2 p.m. after visiting the French Consulate, where a small memorial formed Friday evening after the attacks.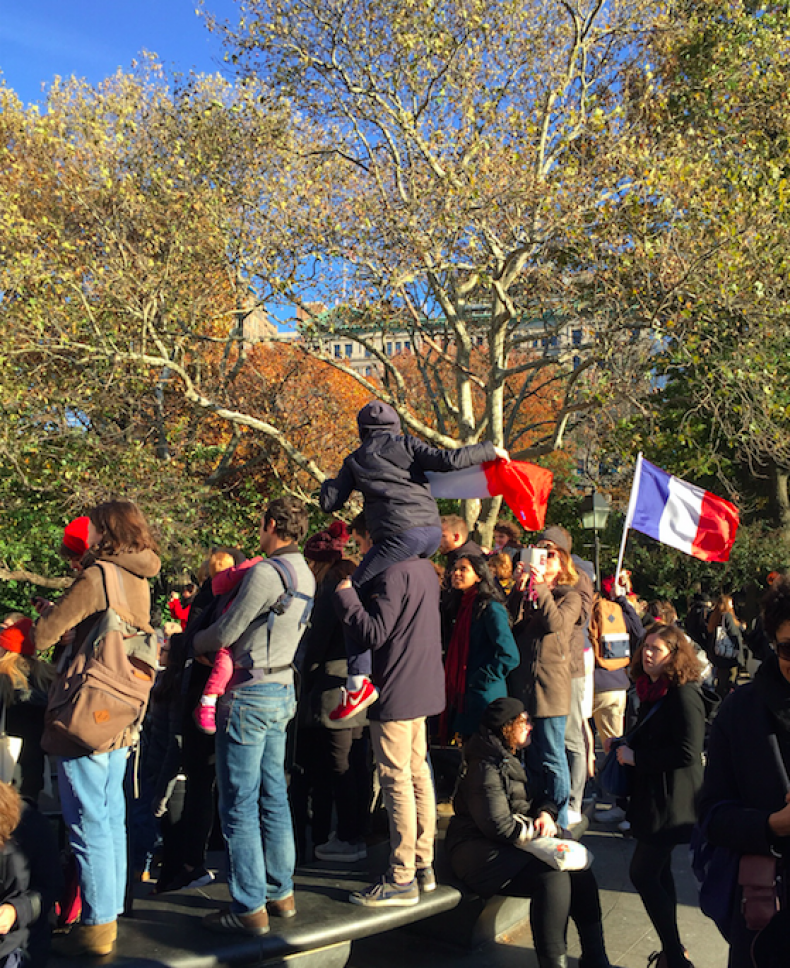 A crowd of over 1,000 carried French flags, blue, white and red balloons and sang softly in French. A prayer station offered solace for some of the mourners.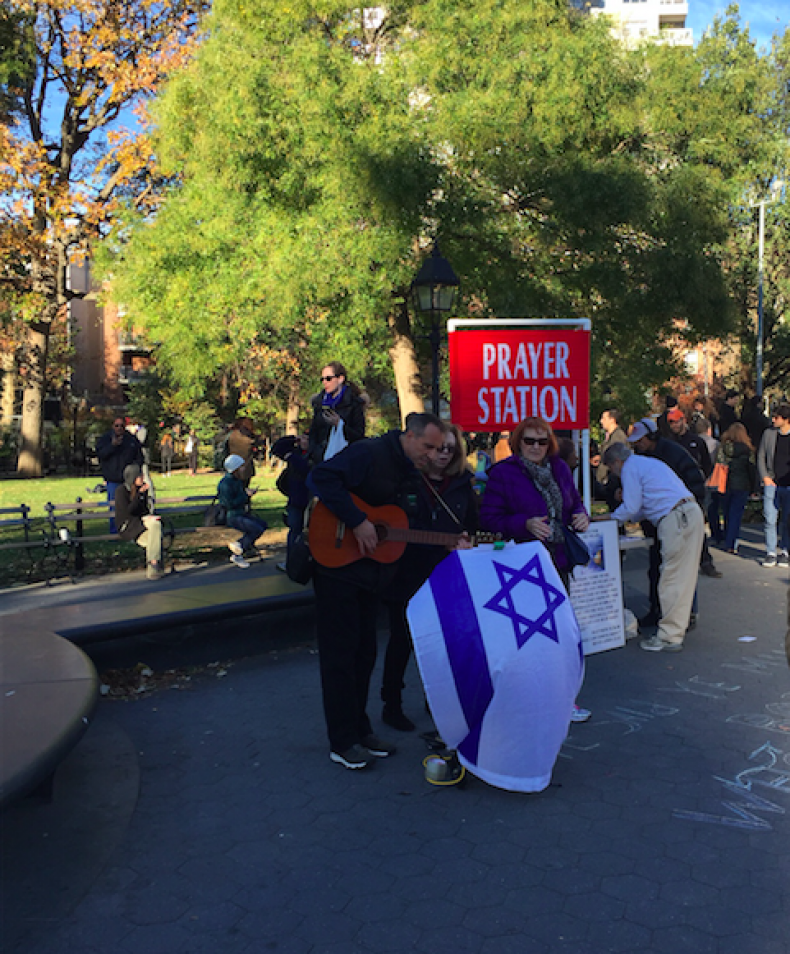 "Today, New Yorkers are joining together to remember the Parisians whose lives were tragically taken in yesterday's attacks. Let us each take a moment to honor these victims and the people of Paris who are bravely soldiering on in the face of terrible loss," de Blasio said. "New York City is proud to stand with France and share their clear message: these cruel attempts to intimidate and threaten the people of Paris will not succeed."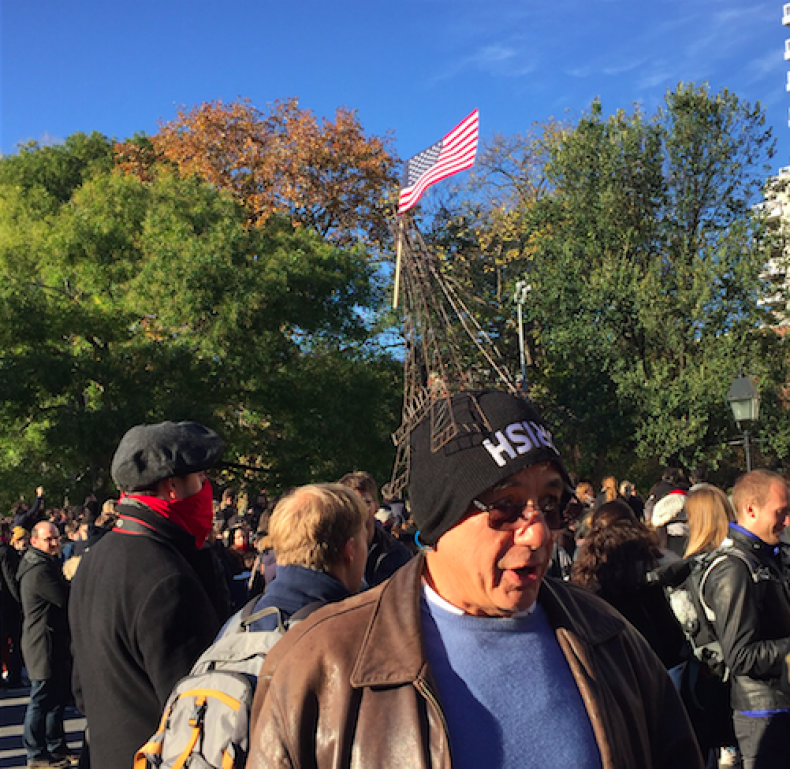 Shortly after attending the vigil, the mayor's office announced flags will be flown at half-staff effective immediately to show respect for those killed and stand in solidarity with France.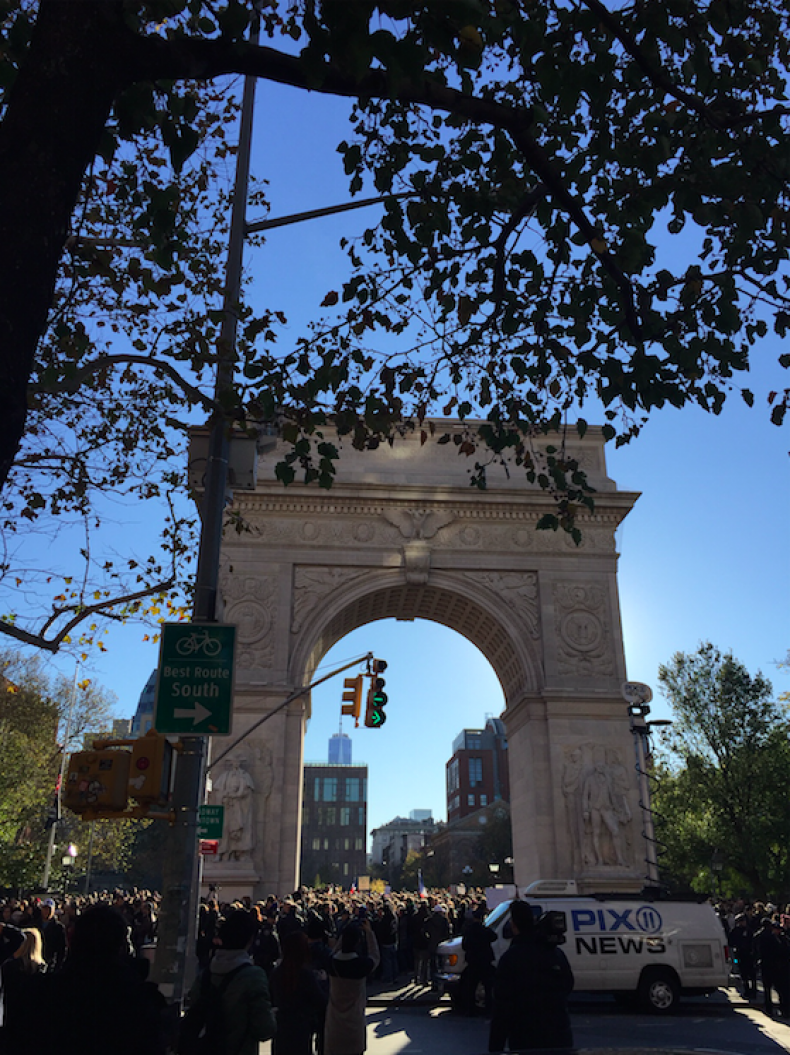 The City Hall clock tower will be lit blue, white and red in honor of those killed. The Freedom Tower spiral was lit in honor of the flag as well. The Empire State Building was turned off.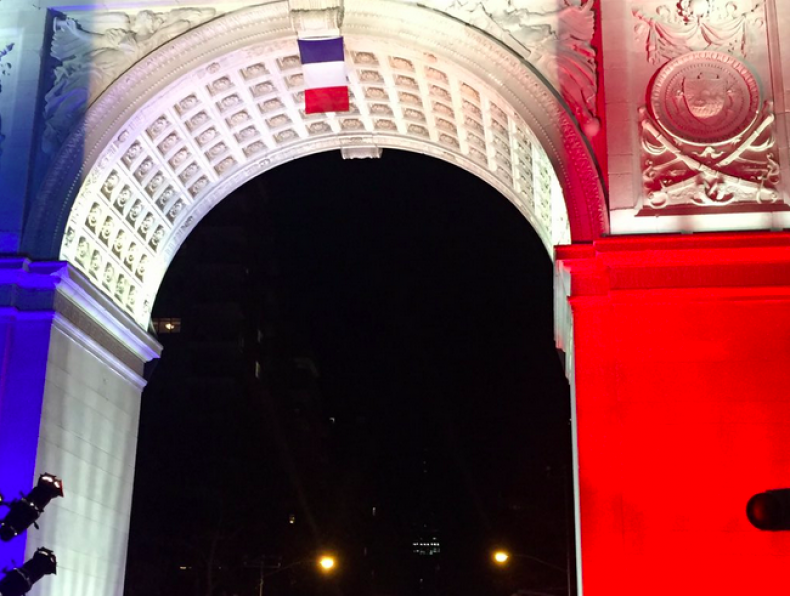 At nightfall, the Washington Square Park arch was lit up.
A vigil remained below the arch and on either side, including flowers, notes and messages of strength.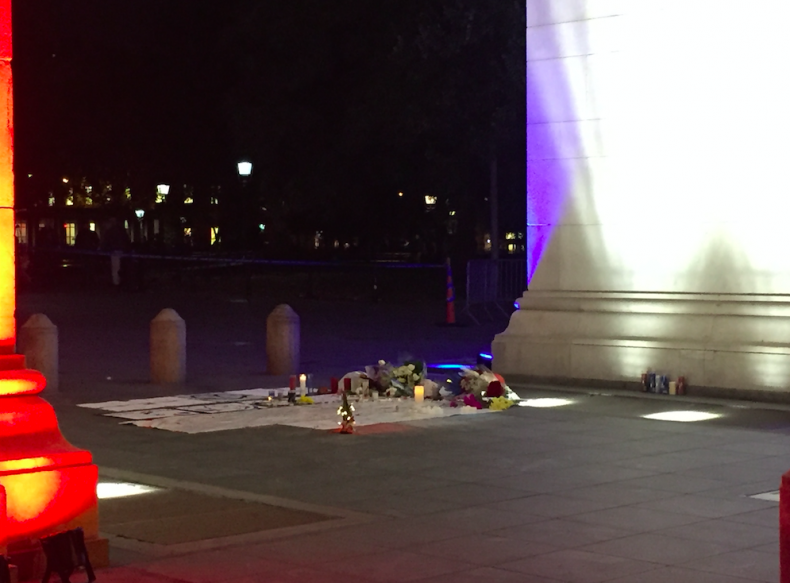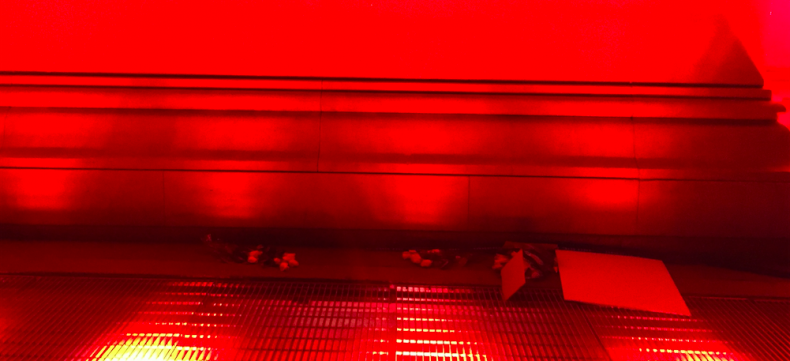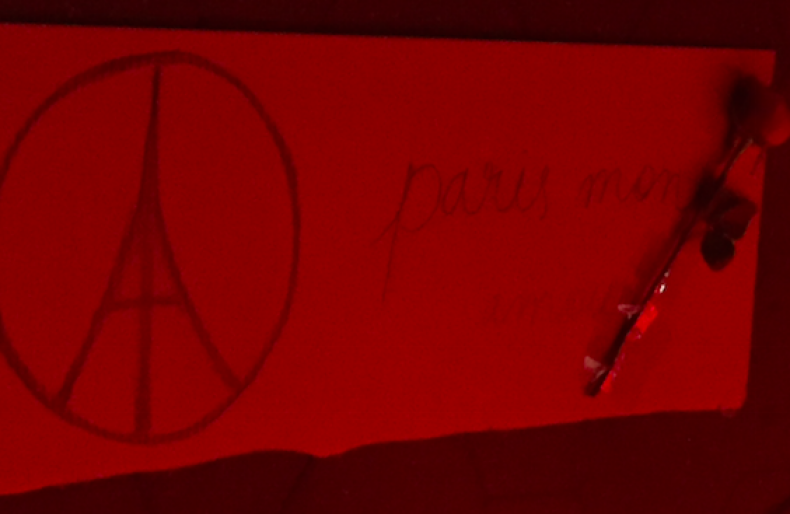 The arch will be lit up for all to see overnight:
This story has been updated to include new photographs.