Photos: New York in Multiple Exposures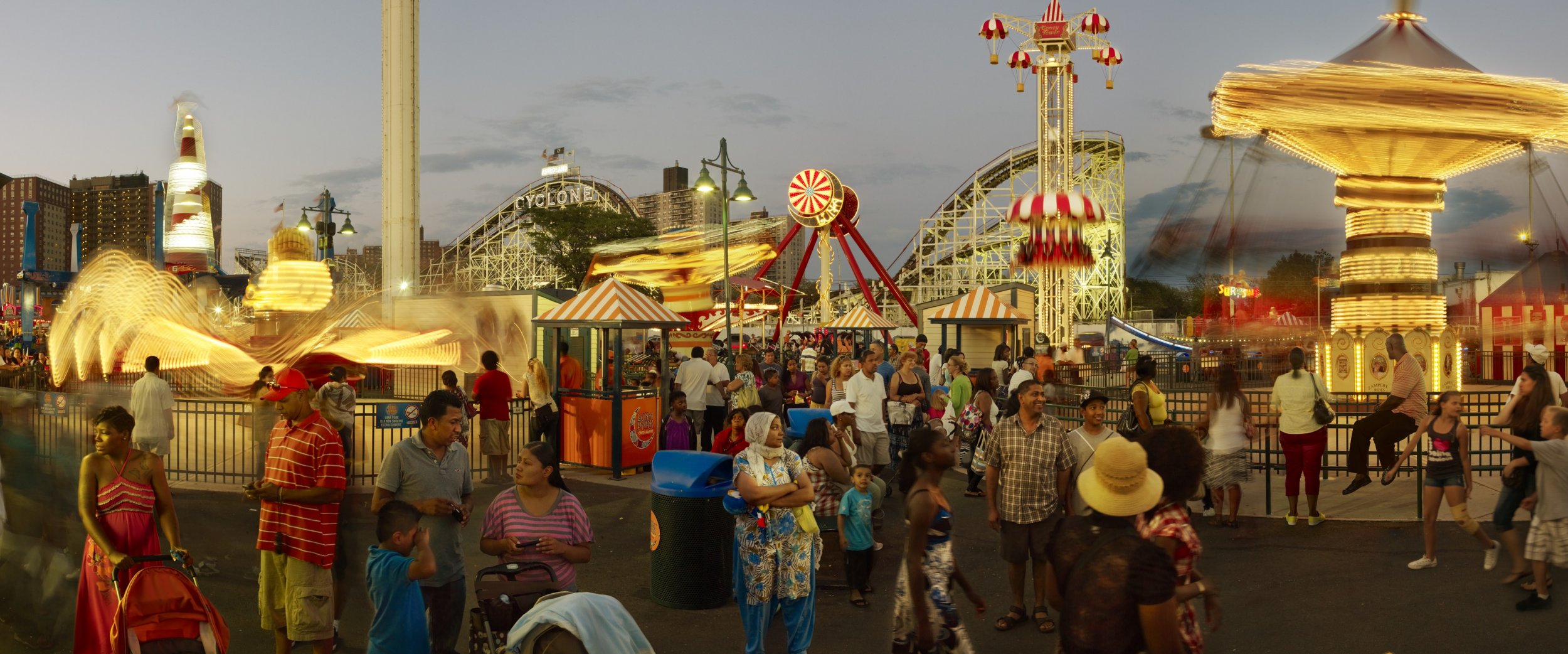 New York City's five boroughs first became Jeff Chen-Hsing Liao's subjects when he moved to the U.S. from Taiwan in 1999 at the age of 22.
It was the city's ever-changing landscape that fascinated the young photographer. "Every other week, you go to the same spot and something's different," Liao tells Newsweek. "New York is one of the most diverse cities—there are so many different cultures that blend into New York."
Liao first came to the U.S. to pursue his BFA in photography at Pratt Institute in Brooklyn, and later received his MFA at the School of Visual Arts in Manhattan. Now, 15 years after his arrival, more than 40 of his photographs from iconic spots across the city are the subject of a solo exhibit at the Museum of the City of New York which opened Wednesday.
In "Jeff Chien-Hsing Liao's New York: Assembled Realities" Liao takes visitors to Yankee Stadium in the Bronx, a flying carousel ride at Coney Island in Brooklyn, underneath the 7 train in Woodside, Queens, across the street from attendees of the Feast of San Gennaro in Manhattan's Little Italy, and to the now-destroyed graffiti mecca at 5 Pointz in Long Island City, among other locations. His exhibit spans a decade of work, from 2004 through last year.
"I pick the place which can show the city's… atmosphere," Liao tells Newsweek. For the photographs in this series, Liao said he often spent several days scouting spots in a neighborhood, eating street food and getting a feel for the community, before returning with his camera equipment. "I feel the temperature and feel the people. If that is very strong, I can recreate it in my photograph."
Many of the photos on display are large-scale panoramas that stitch together multiple exposures, combining dozens of images taken from the same spot over the course of several hours in one day. The method allows him to go beyond documentary photography's limits to convey the complex dynamics of the city and its diverse populations in one finished work.
Liao says, New York City—the backdrop of his work for the last decade—is "the best place to be, the only place."
The exhibition will run through February 2015.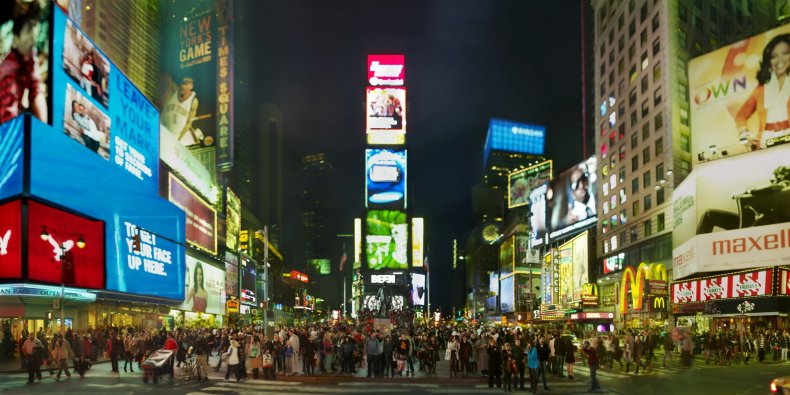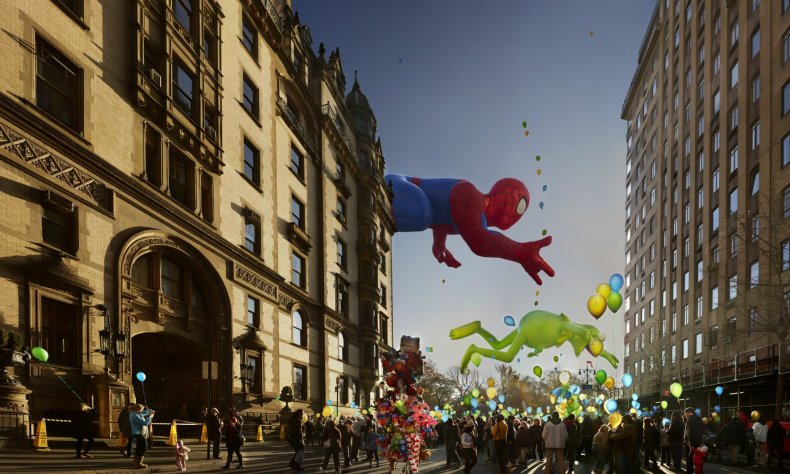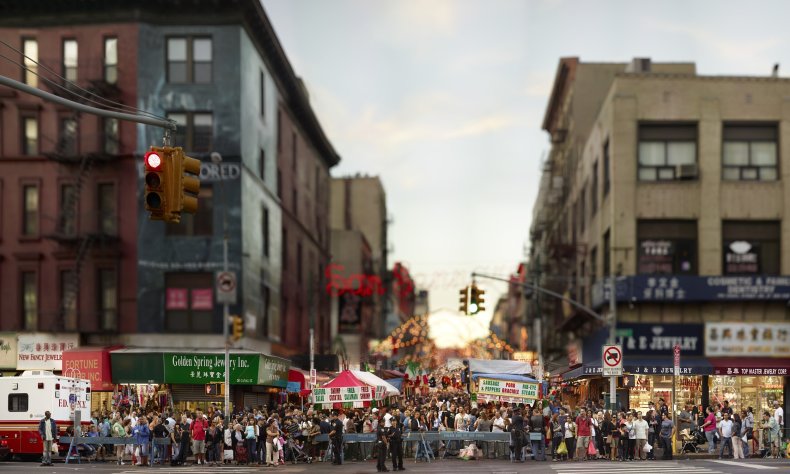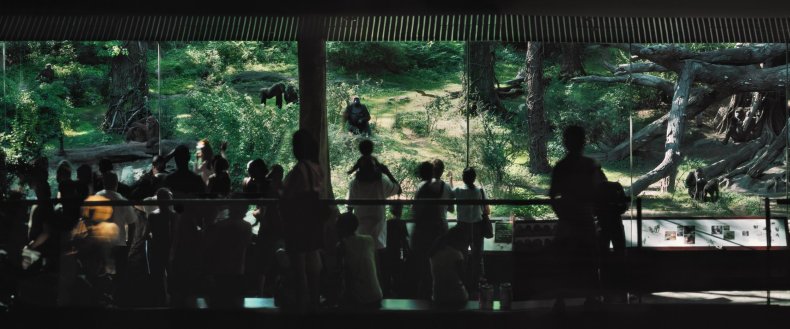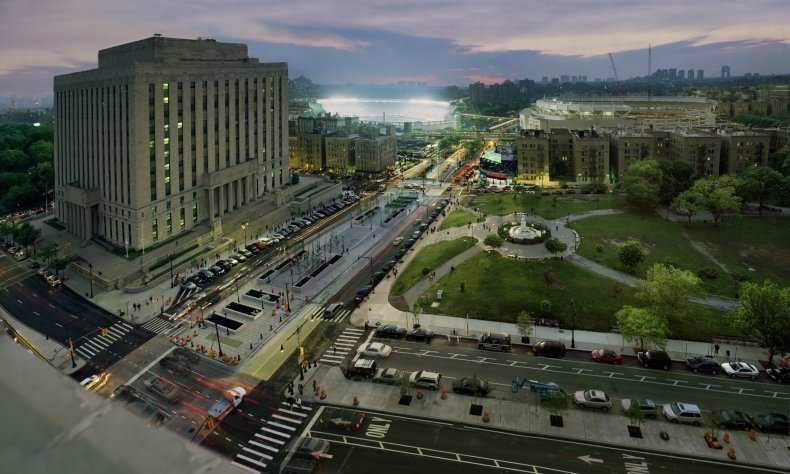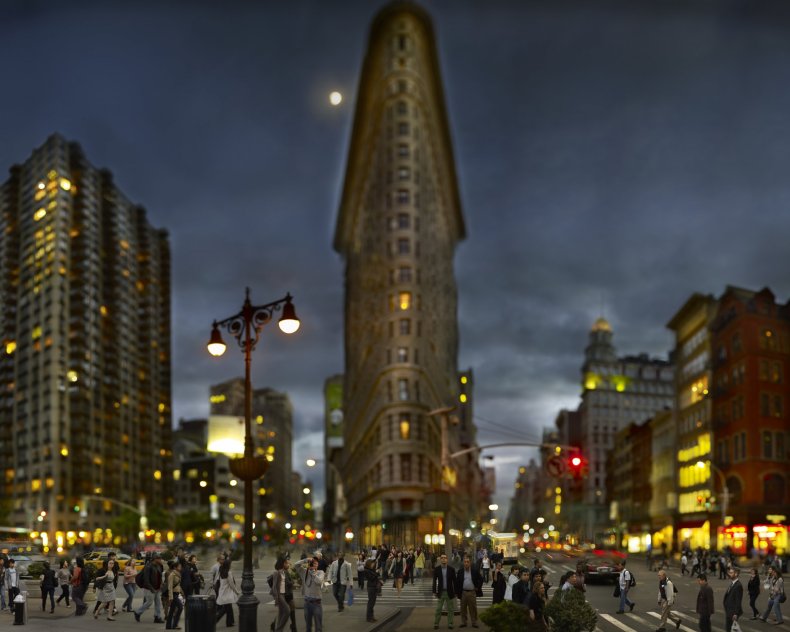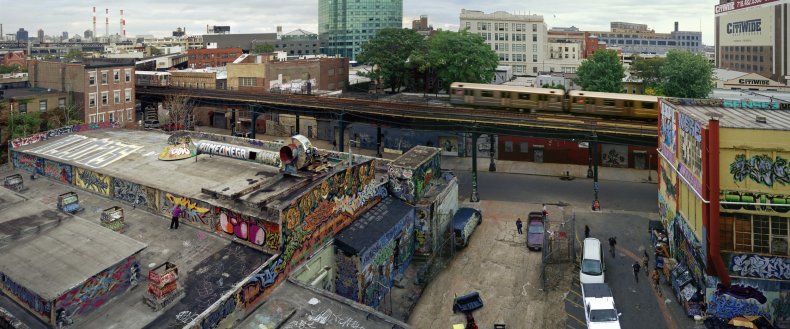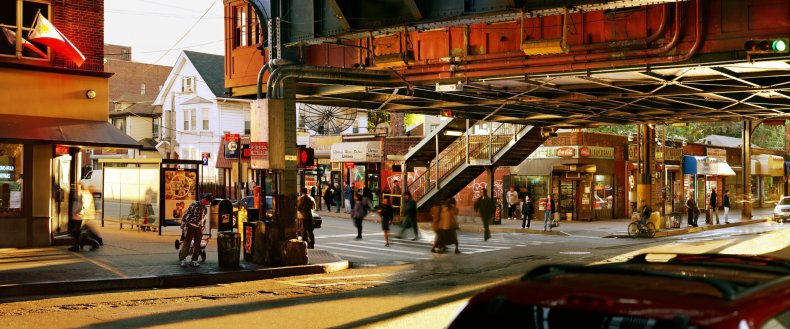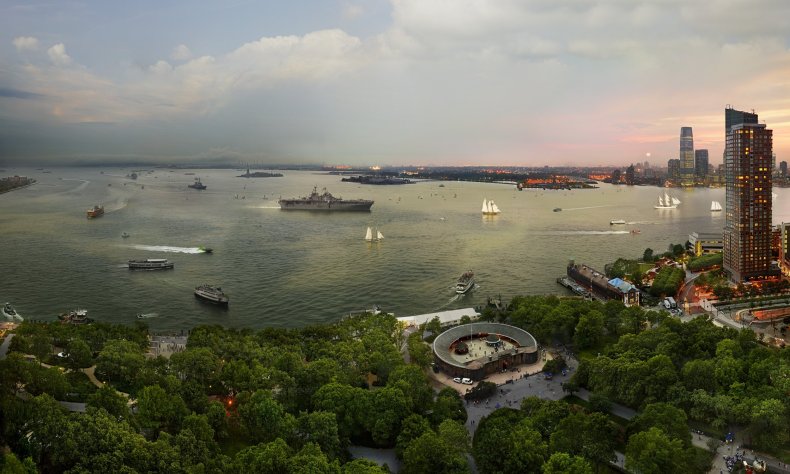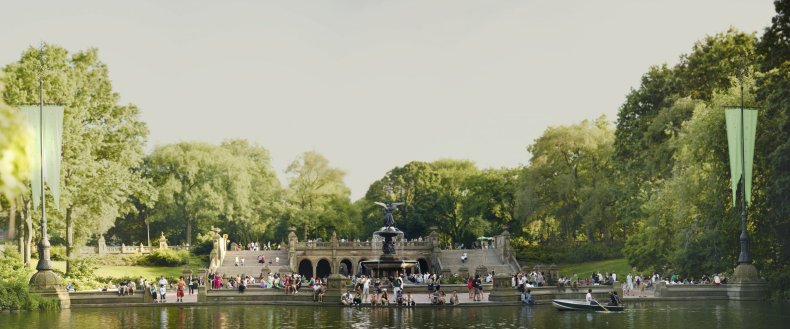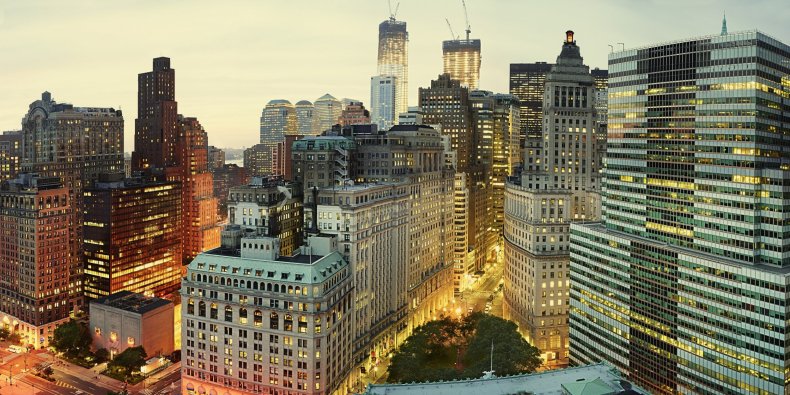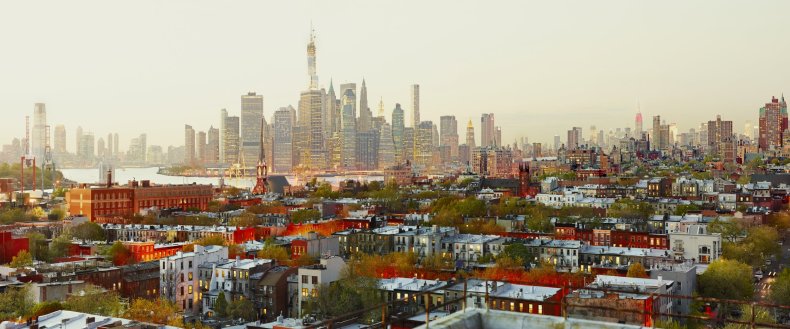 The book Jeff Chien-Hsing Liao: New York, released by Aperture this month, includes 100 of his New York photos, many of which were featured in the exhibit.