Photos: Penguins Dressed Up Like Santa for the Holidays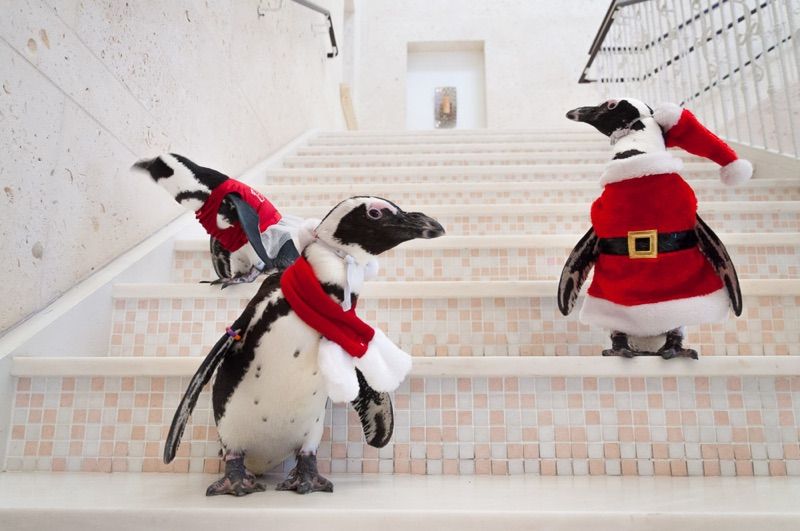 Four penguins at the Long Island Aquarium paraded around in Santa costumes in honor of the holiday season, spreading cheer with their tiny red and white hats.
The penguins, Pam, Angela, Fuzz and Sheldon, were born at the aquarium and take to being dressed up surprisingly well. "They seem to like it, they don't get bitey—they occasionally bite at things that are new to them," explains Darlene Puntillo, director of marketing and advertising at the aquarium.
Each penguin has a slightly different outfit, ranging from full hat and beard to a scarf or coat. Fuzz is particularly keen on dressing up, and takes to the costumes best.
Once the penguins are dressed up, they're offered free range of the aquarium. That seems to be their favorite part: the penguins sprint all over the place and seem very pleased with their Santa costume exploration time. "It's good for them to have different experiences, and it's a lot of fun," Puntillo says.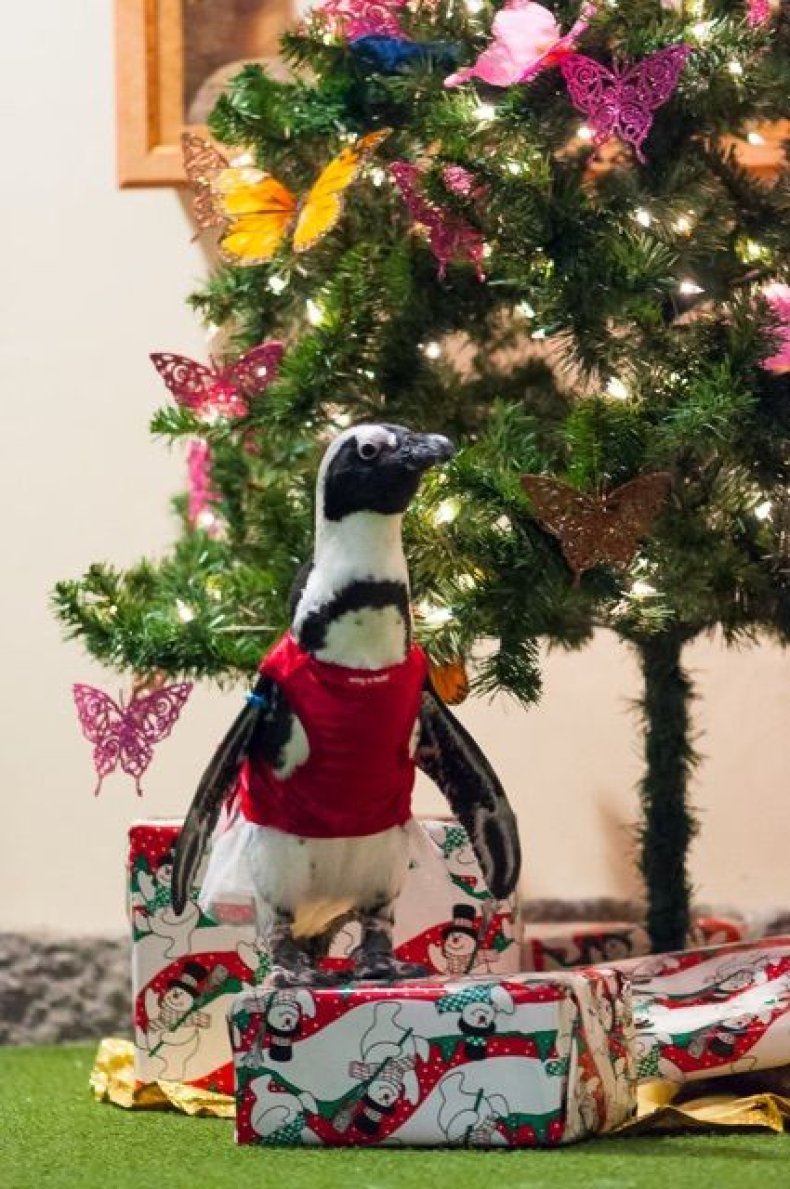 During the aquarium's holiday party, the penguins were photographed with a human Santa. Zoo patrons were also able to watch them run free.
Dressing up the black-footed African penguins is a recent tradition for the aquarium. Last holiday season, the aquarium purchased one costume and dressed up a penguin for the holiday party. For Halloween, it added to the dress-up chest with lobster, pumpkin, tuxedo and mermaid costumes.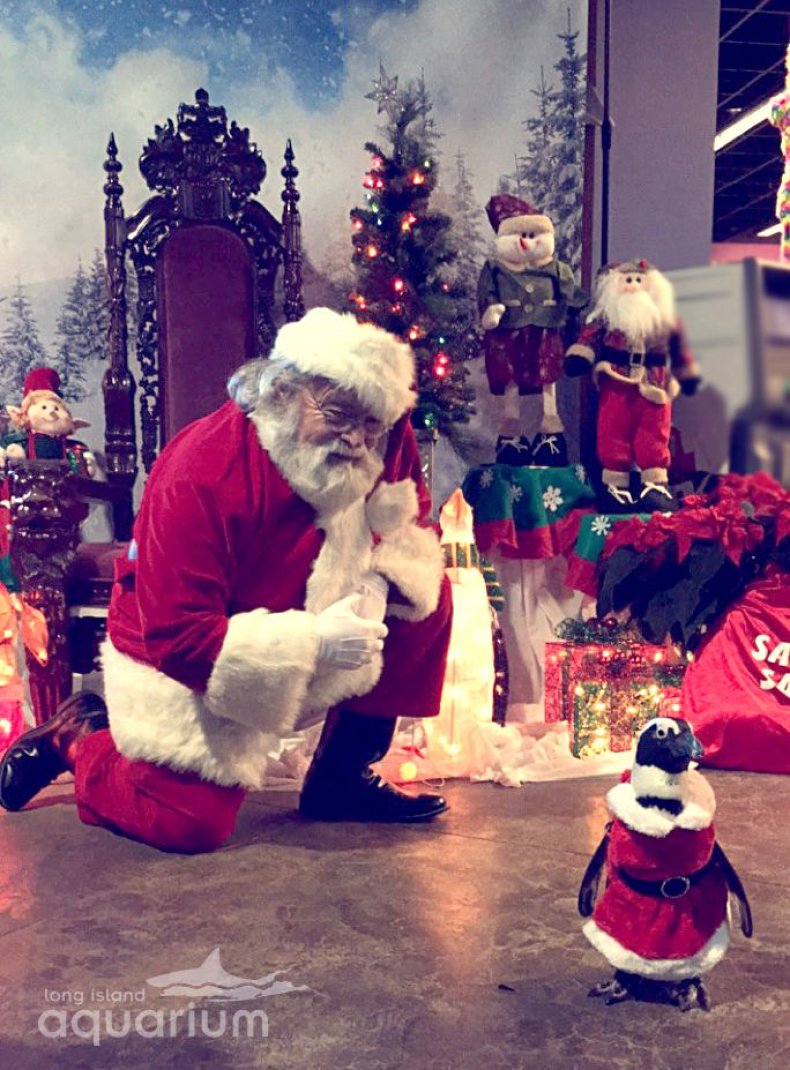 In addition to Halloween and Christmas, the penguins were dressed up for the release of Star Wars. Come Valentine's Day, the zoo plans to dress one of the penguins for a tea party. It has also considered hosting a mock wedding complete with tuxedo and gown, but no details on the nuptials yet.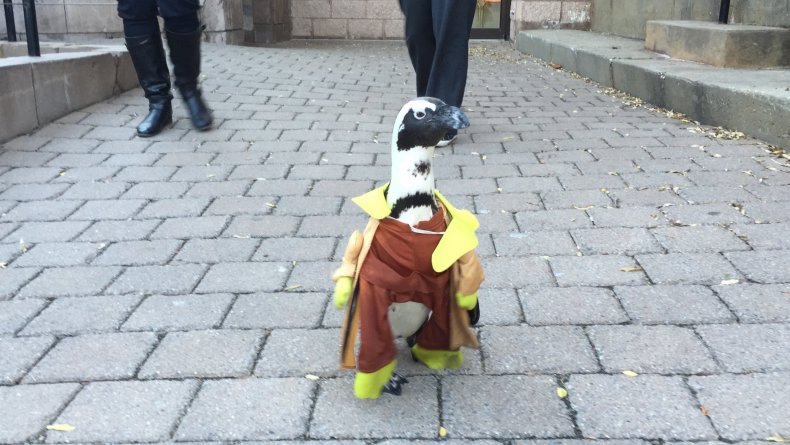 Other animals also get in on the holiday action: the marmoset monkeys were treated to mealworm ice cakes, and the seals got colored ice with fish inside.