Photos: Amtrak Derailment in Philadelphia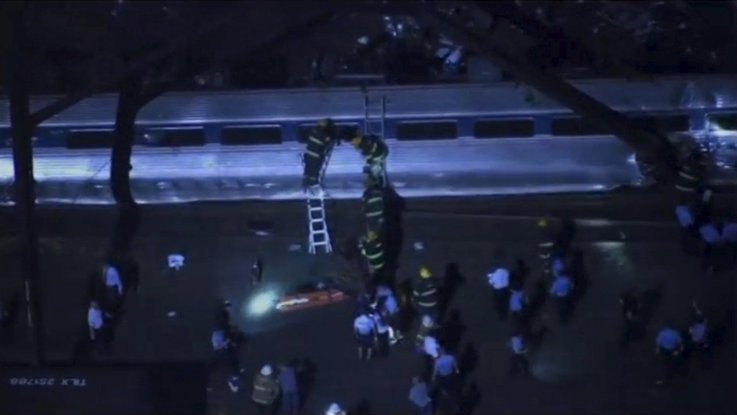 An Amtrak train derailed in Philadelphia on Tuesday evening while traveling from New York City to Washington, D.C.
Between eight and 10 cars came off the tracks, overturning and injuring passengers. About 240 people were on board at the time. Officials have said at least 50 people were injured in the crash. Many of the injuries reported have been minors, though several people were removed on stretchers from the scene.
To rescue passengers from the train, emergency responders asked them to crawl out of cracks in the train.