Photos: Prince William and Kate Middleton Bring Some Royal Flair to the U.S.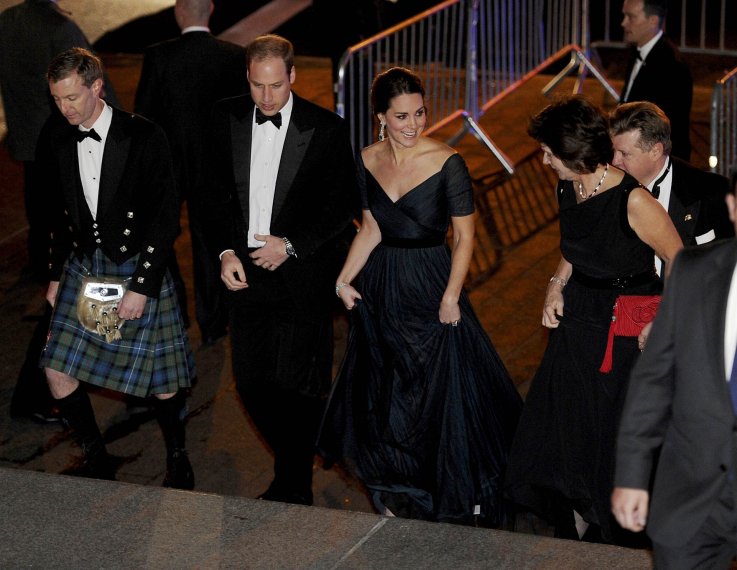 The Duke and Duchess of Cambridge, commonly known as Will and Kate, have returned to the U.K. after visiting New York and Washington for a whirlwind three-day trip.
Prince William and Kate Middleton finished the trip with a dinner at New York's Metropolitan Museum of Art to celebrate the 600th anniversity of St. Andrews University, the college in Scotland where they met. The royal couple paid their respects and laid flowers at the National September 11 Memorial and Museum on Tuesday morning.
Prince William met with President Barack Obama at the White House on Monday, where he spoke about the illegal wildlife trade, calling it "one of the most insidious forms of corruption and criminality in the world today." A pregnant Kate wrapped presents at a children's development center in Harlem with New York First Lady Charlene McCray, although the children were apparently expecting Princess Elsa from the movie Frozen instead of real-life royalty. In the evening, they attended a Brooklyn Nets basketball game tonight.
The trip was short, but nevertheless important one for U.K.-U.S. relations. Still, some Americans really weren't that bothered that a couple of royals graced them with their presence.