Photos of Puerto Rico After 6.4 Earthquake Show Damage to Buildings
After a magnitude 6.4 earthquake hit Puerto Rico on Tuesday morning, photos from the scene show some of the initial damage the island suffered.
The earthquake hit off the coast of southwest Puerto Rico at 4:24 a.m. local time, just a day after a magnitude 5.8 earthquake struck. The United States Geological Survey reported that at least one person was killed, while shaking from the earthquake was widely felt on the island.
Puerto Rico declared a state of emergency after the earthquake. Governor Wanda Vázquez said the island hasn't been "exposed to this kind of emergency in 102 years," according to NBC News. The governor urged people to not put themselves at risk, as earthquakes can jeopardize the foundations of homes and buildings.
"Every single one of you know how your homes were built ... Your homes can be replaced but we can't replace your or your children's lives," Vázquez said.
Among the buildings that suffered damage from the earthquake was the Inmaculada Concepcion church. The Guayanilla, Puerto Rico, church was constructed in 1841, according to Getty Images, and photos showed parts of the building had collapsed. In one image, a man could be seen carrying a statue of St. Jude, the patron saint of hope and impossible causes, from the rubble.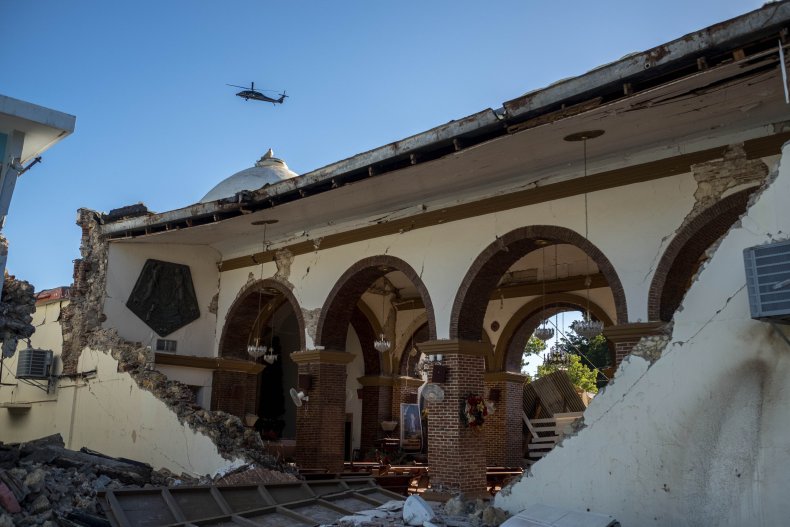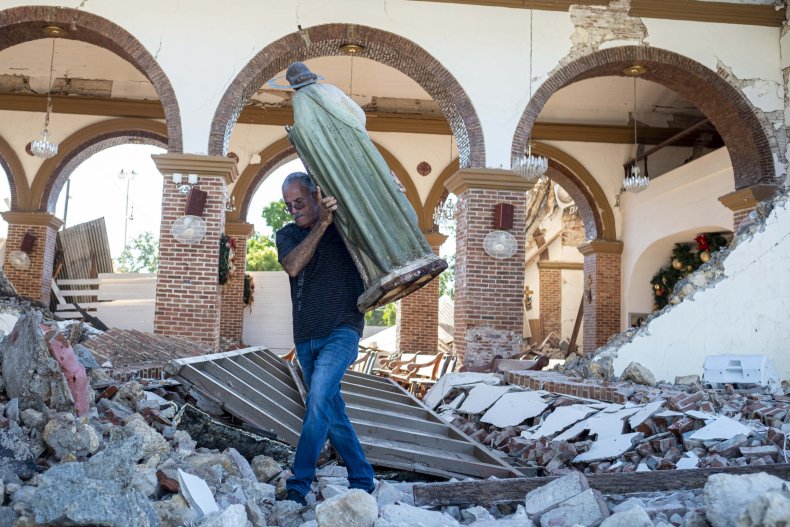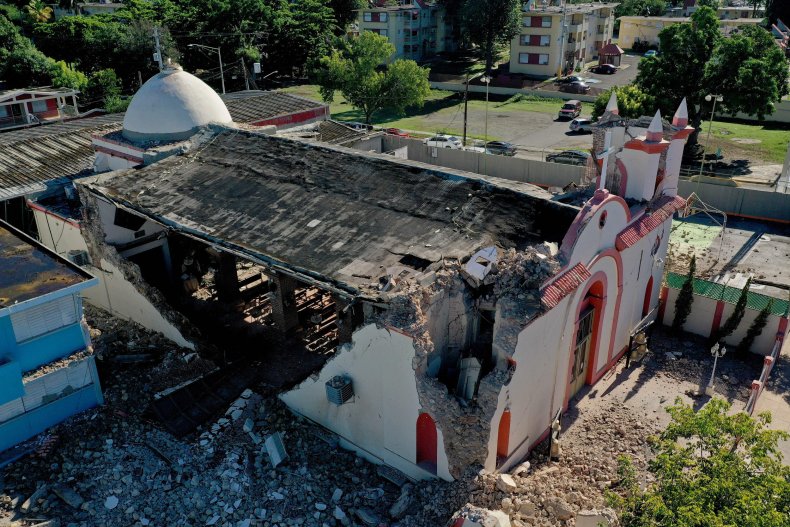 The Agripina Seda school, a facility for children between grades six through eight located in Guanica, according to the Department of Education, was also damaged in the earthquake. Photos showed an area on the side of the building separated from the rest of the structure and a side that appeared to have collapsed on itself.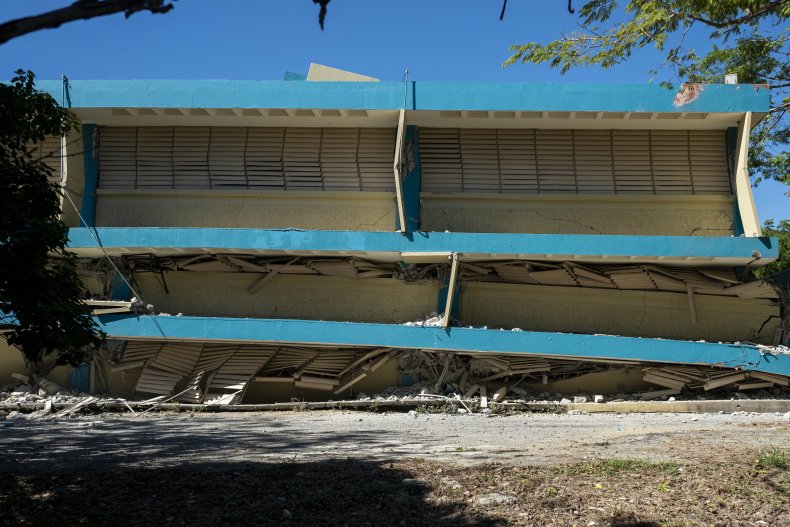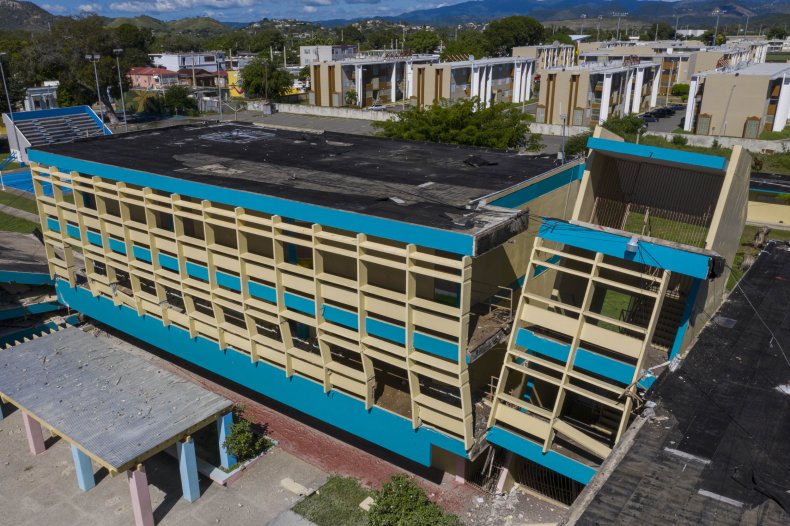 In Ponce, a city northeast of where the earthquake hit, residents had no power and limited access to water, according to NBC News. Mayor María "Mayita" Meléndez told the news outlet that at least nine people were injured and residents feared their homes could collapse. Officials set up tents in open areas so people could seek refuge away from potentially dangerous buildings.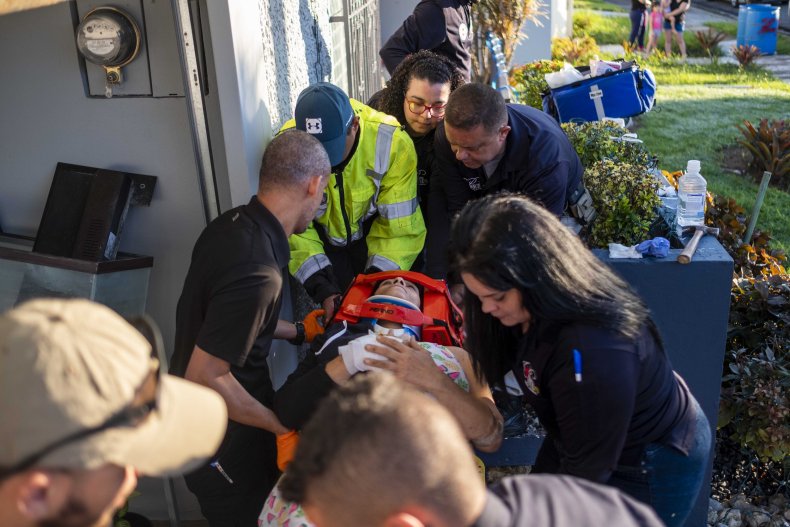 The Electric Power Authority said at least two power stations sustained some damage and others shut down automatically to protect themselves, USA Today reported. The damage and shutdowns caused an island-wide power outage, leaving places like the Luis Muñoz Marín International Airport in San Juan running on generators.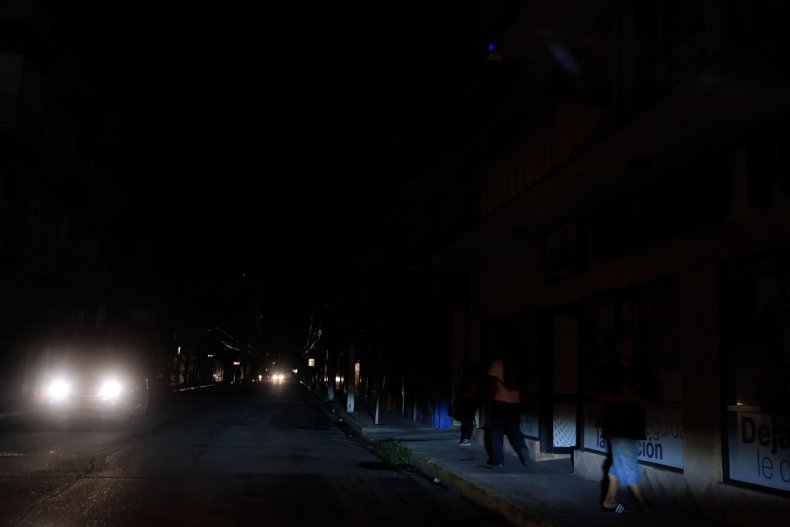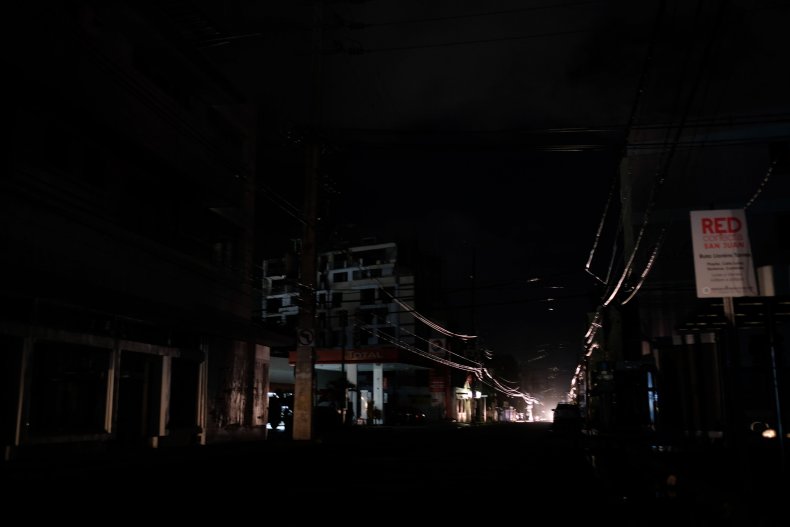 Florida Senator Rick Scott posted on Twitter on Tuesday morning that he spoke with President Donald Trump about the situation and joined Congress members Rubio and Jenniffer González in supporting Vázquez's disaster declaration request. The letter, signed by all three, urged Trump to instruct agencies, including the Federal Emergency Management Agency, to provide the necessary support to Puerto Rico.
"We need to make sure our brothers and sisters in PR can get all of the resources they need to begin recovering after the earthquakes," Scott wrote in a tweet.
The White House confirmed via Twitter that Trump was informed about the earthquakes in Puerto Rico and said FEMA was in contact with Vázquez.
Since a magnitude 4.7 earthquake hit on December 28, Puerto Rico has experienced hundreds of earthquakes, according to the USGS. The USGS said it didn't expect Tuesday's event to cause a tsunami, but aftershocks were expected to continue near the site of the main earthquake.
Photos of Puerto Rico After 6.4 Earthquake Show Damage to Buildings | U.S.