Photos: Refugees Find Calm Welcome in Germany, but Chaos in Hungary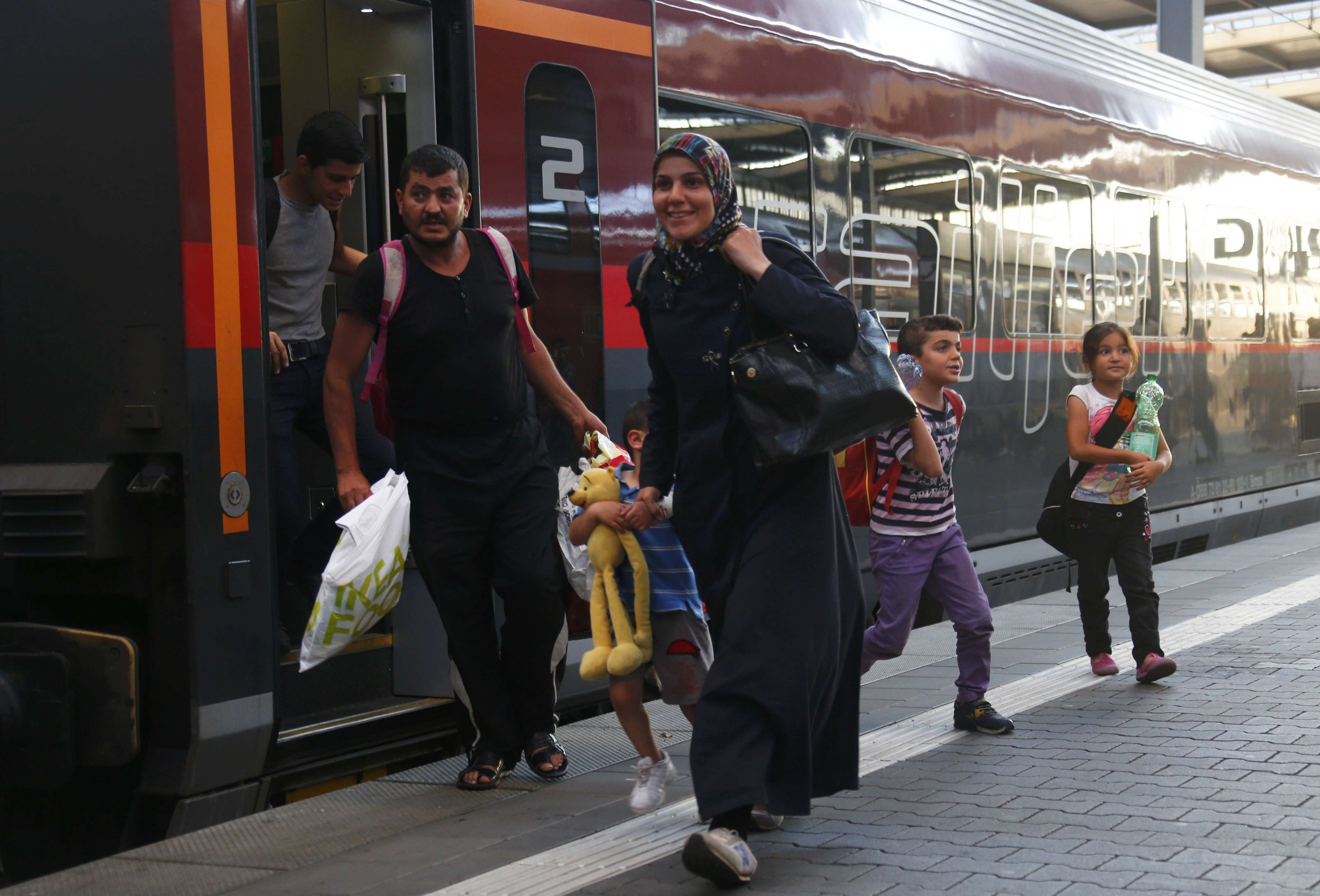 This week, many refugees who have made the long and arduous journey from Greece through Macedonia, Serbia, Hungary and Austria have finally arrived in Germany, where they were greeted by volunteers handing out water, fruit and in some cases, hugs, at Munich's main train station.
Germany expects to take as many as 800,000 asylum seekers into the country this year, although earlier this week German Chancellor Angela Merkel likened the challenges posed by the European migrant crisis to the reunification of Germany 25 years ago. Merkel has been embraced by Syrians on social media, thanking her for letting in tens of thousands of people fleeing war, conflict and human rights abuses.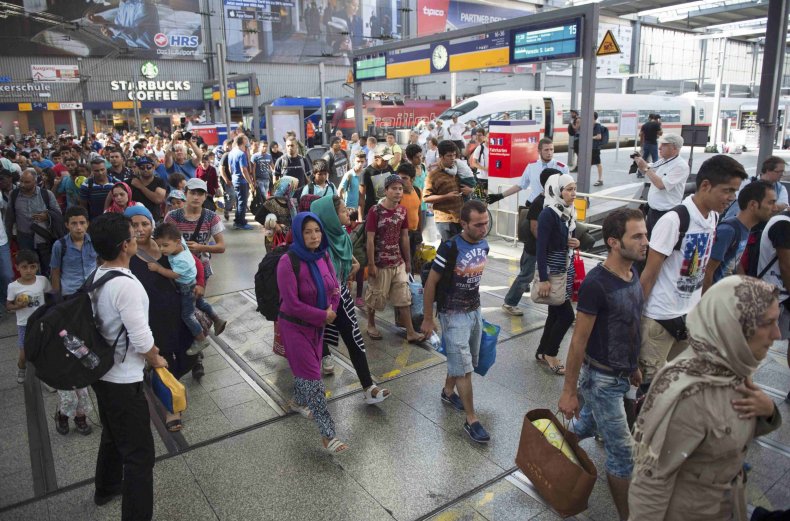 The wave of migration that has reached Europe in unprecedented numbers this year has laid bare failures in Europe's immigration system. More than 340,000 people have reached Europe by sea this year; nearly half of them are from Syria, while significant numbers have come from Afghanistan (12 percent), Eritrea (10 percent), Nigeria (5 percent) and Somalia (3 percent). There are more displaced people in the world today than at any time since the end of World War II, according to the United Nations refugee agency (UNHCR).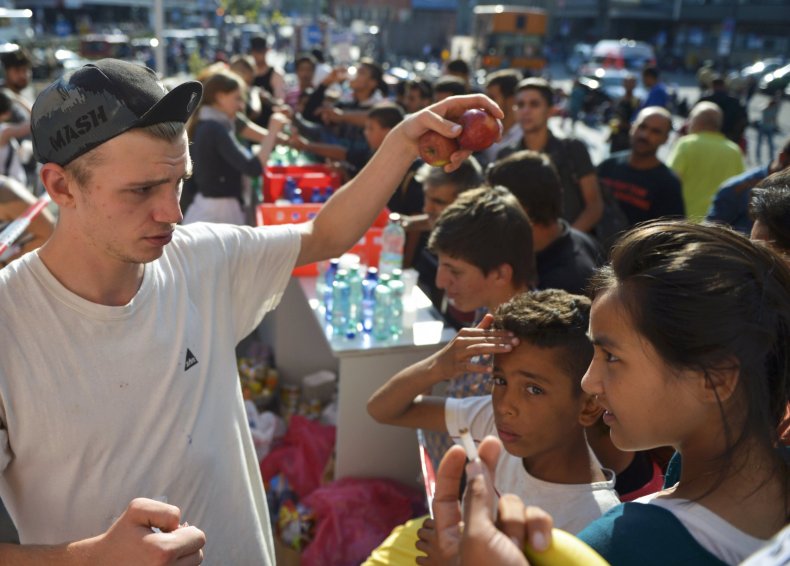 European Union ministers will hold an emergency meeting in Luxembourg on September 14 to try to formulate a plan to deal with the influx of people and hopefully establish "hot spots" for registering refugees and migrants in Italy and Greece.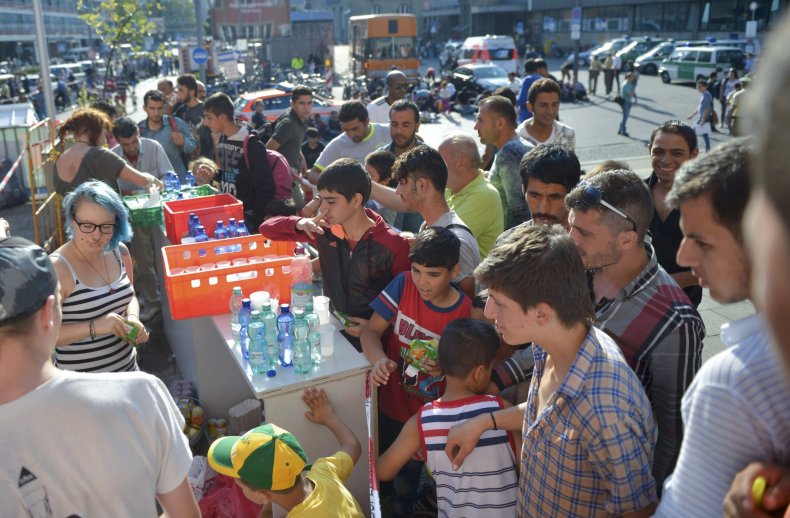 Last week was a particularly deadly one for refugees trying to reach Europe: 71 people, including four children, were found dead in the back of a refrigerated truck parked on the highway in Austria near the border with Hungary. More than 150 were feared dead after two Europe-bound boats capsized off the coast of Libya.
Compared with calm scenes in Munich, the situation in Hungary has been more chaotic. On Tuesday morning, Hungary closed Budapest's Keleti train station and blocked refugees from entering the train station, sparking a standoff between police and hundreds of protesting refugees prevented from advancing on their journey, the BBC reports. Around 2,000 people are currently camped at the station, where no international trains are arriving or departing until further notice, in stifling heat.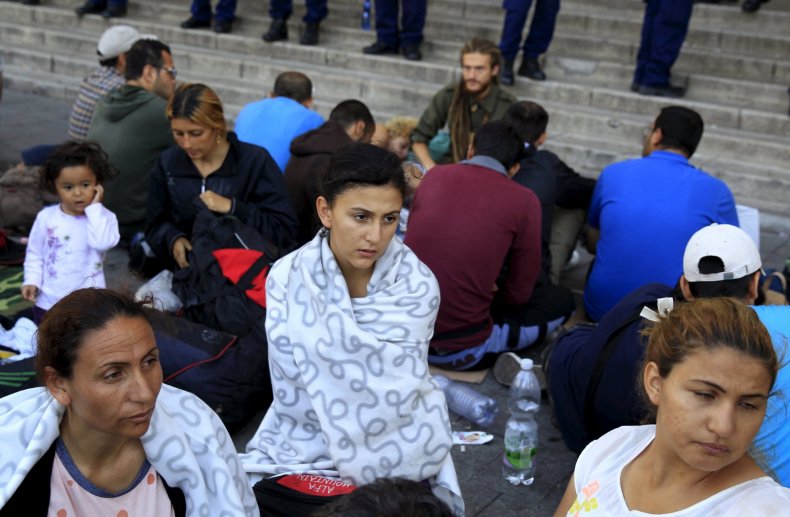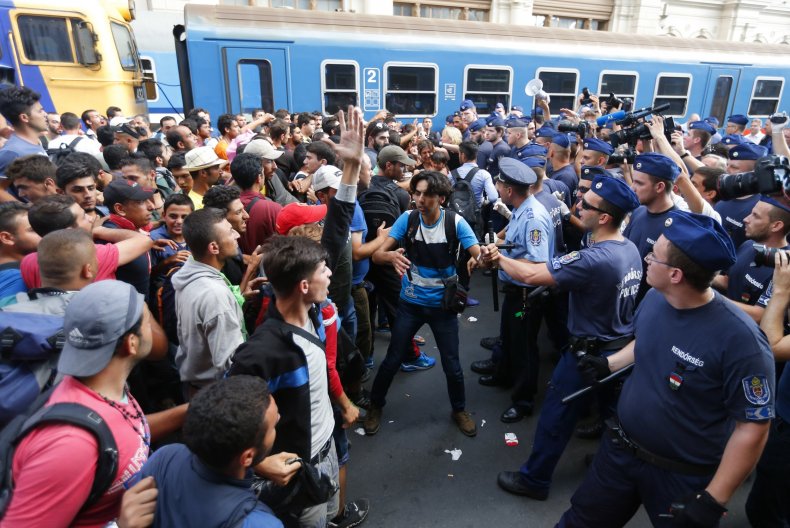 Migrants chanted, "Freedom, freedom," outside Keleti train station and demanded to be allowed to travel onward to Germany. Hungary announced the construction of a 100-mile razor-wire fence along its border with Serbia earlier this year.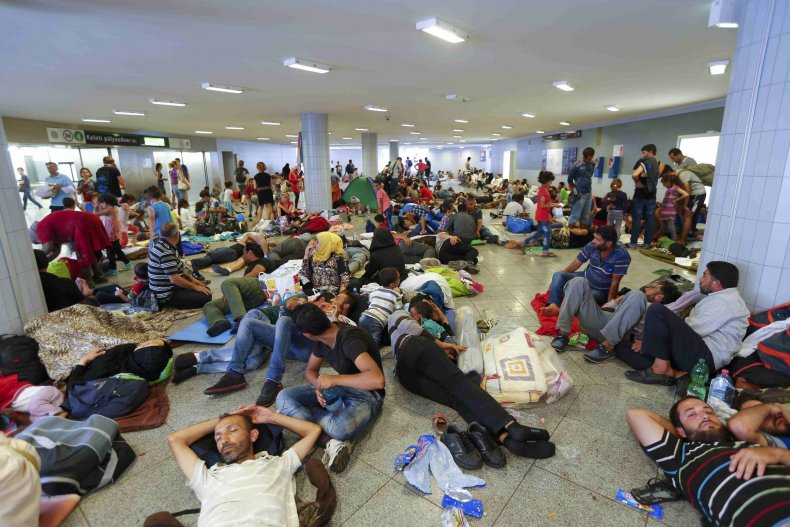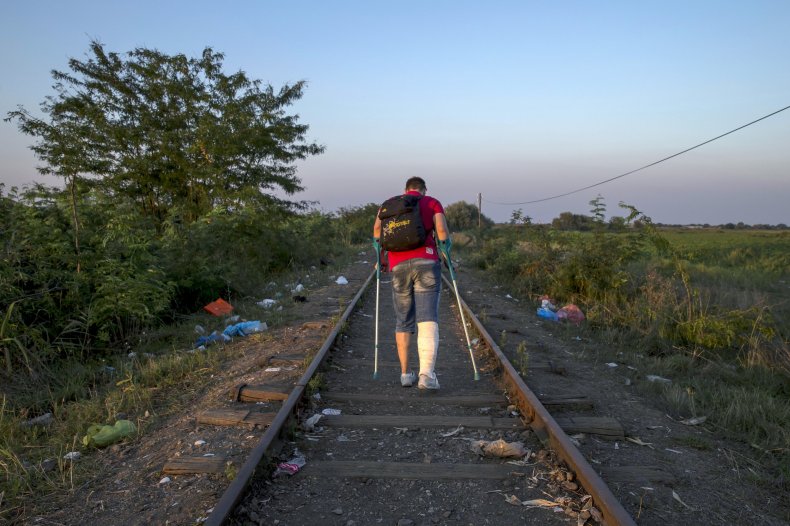 Refugees also faced a difficult welcome in Macedonia, as many got caught up in a stampede as police tried to control the flow of people entering the country from its southern border with Greece. On Tuesday, UNHCR said 3,000 people are arriving in Macedonia every day en route to Western Europe. A third of those people are "exhausted and desperate" women and children, whose numbers have tripled in the past three months, and 12 percent of the women are pregnant.