Photos: Refugees and Migrants Battle Rain and Cold in Slovenia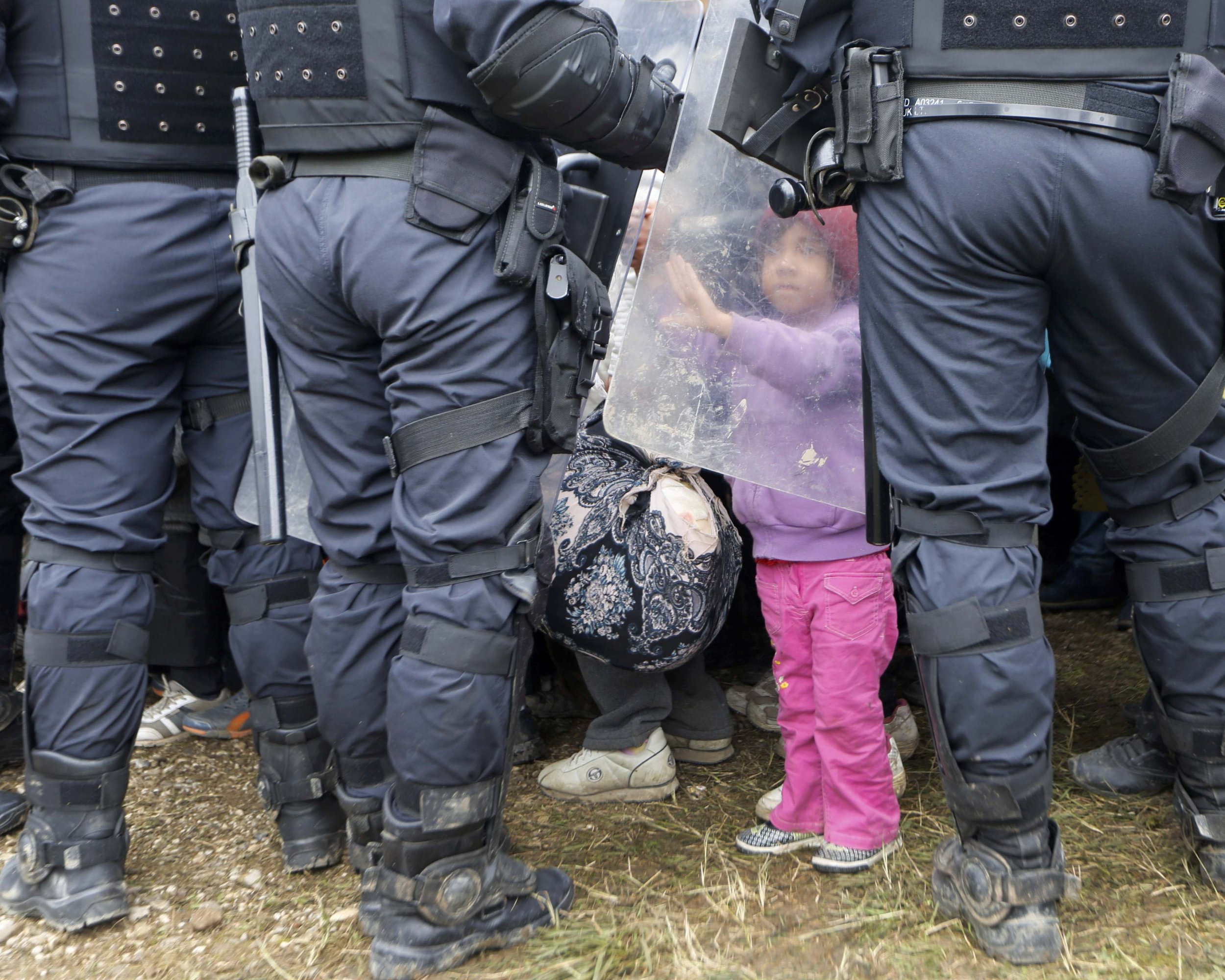 Refugees and migrants fleeing war and persecution in Syria, Afghanistan, Iraq and other countries in the Middle East and Africa are continuing to push their journey forth through rain and plummeting temperatures in the Balkans en route to northern Europe, with more than 12,000 arriving in Slovenia in the past 24 hours.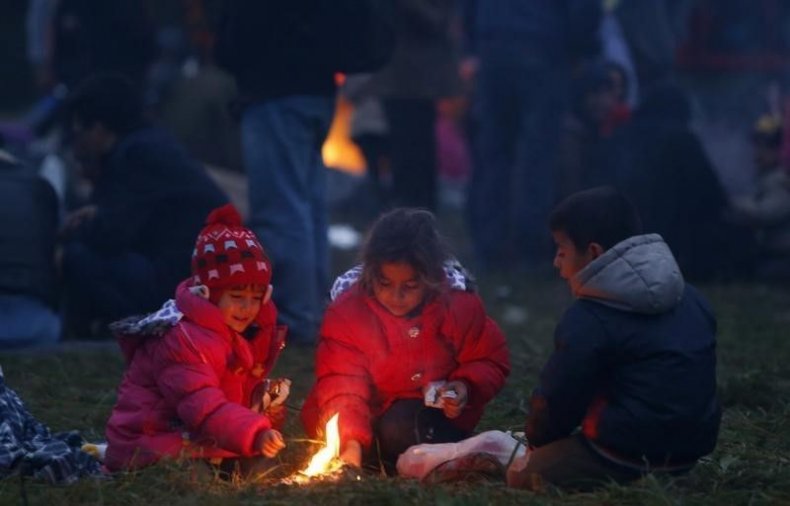 Thousands of people have entered Slovenia and Croatia over the past several days after Hungary closed its southwestern borders with both countries, forcing refugees and migrants to find new paths north. More than 20,000 refugees and migrants have arrived in Slovenia, a country of two million people, since Saturday morning, Reuters reports. With thousands more expected to enter the country in the coming days, Slovenia has requested help from the European Union to deal with them.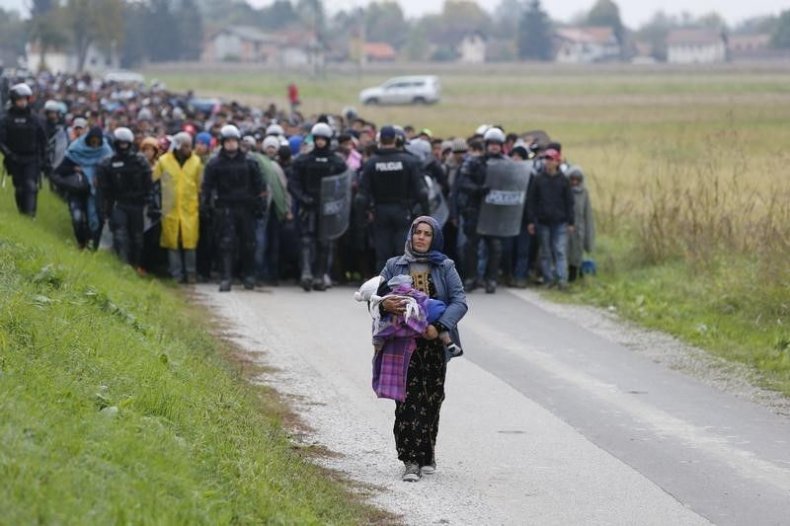 Slovenia has criticized the Croatian response to the crisis, including the country's decision to open its border with Slovenia on Monday, the AFP reports.
More than 700,000 refugees and migrants have entered Europe via the Mediterranean Sea since January, according to Frontex, the European Union border agency. The majority of them are fleeing war and persecution in Syria, Eritrea, Afghanistan and Iraq.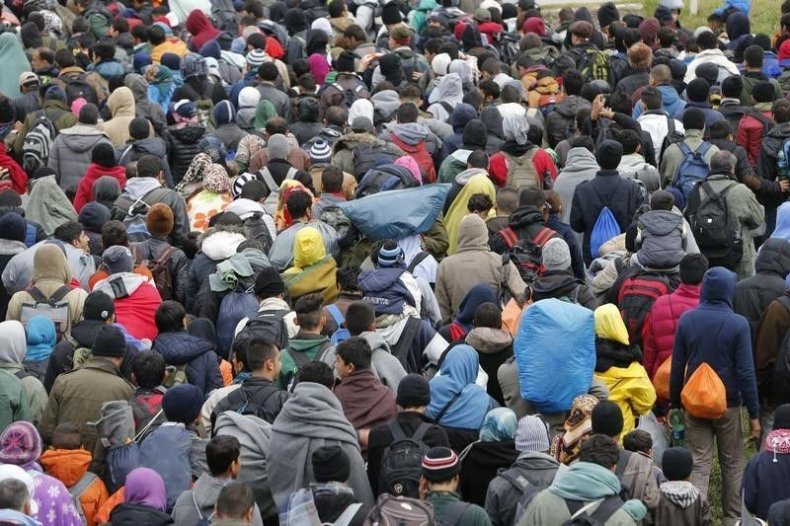 Freezing temperatures have made the journey much worse of late, and while photos show people huddled around fires and wrapped up in blankets for warmth, there is little respite from the cold. Thousands of refugees and migrants spent Monday night at the Berkasovo-Bapska crossing on the Croatian-Serbian border before continuing on to Slovenia and Austria.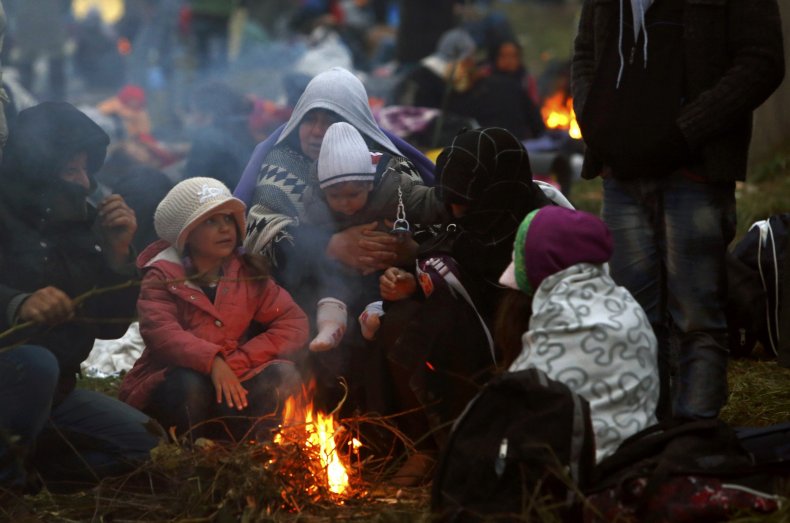 On Sunday, leaders from Austria, Bulgaria, Croatia, Germany, Greece, Hungary, Romania and Slovenia will meet to discuss how to deal with and help the thousands of people entering Europe every day before crippling winter weather becomes a bigger problem.
Last month, Jean-Claude Juncker, president of the European Commission, said he was concerned about the winter months. "Winter is approaching—think of the families sleeping in parks and railway stations in Budapest, in tents in Traiskirchen [in Austria], or on shores in Kos. What will become of them on cold, winter night?" he said.