Photos: Rieke the Orphaned Orangutan Gets New Caretaker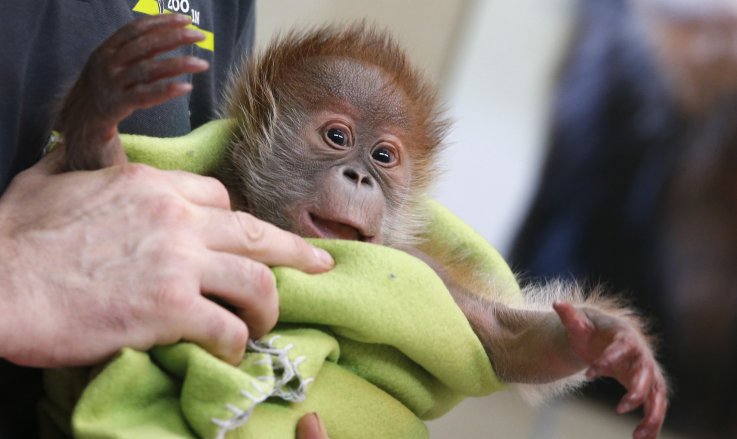 Rieke is a baby orangutan that was orphaned by her mother at the Berlin Zoo. The mother, Djasinga, refused to care for her baby even though experts at the zoo tried to bring them together several times. Zookeeper Ruben Gralki stepped in as a makeshift "mom" for Rieke and the orangutan has taken to him well, nursing from a bottle and climbing on Gralki.
The zoo held a contest to find a name for the baby and received about 600 entries. Three nurses at the zoo settled on the name Rieke, which zookeeper Christian Aust said "sounds pretty cheeky."