Photos: The Running of the Supreme Court Interns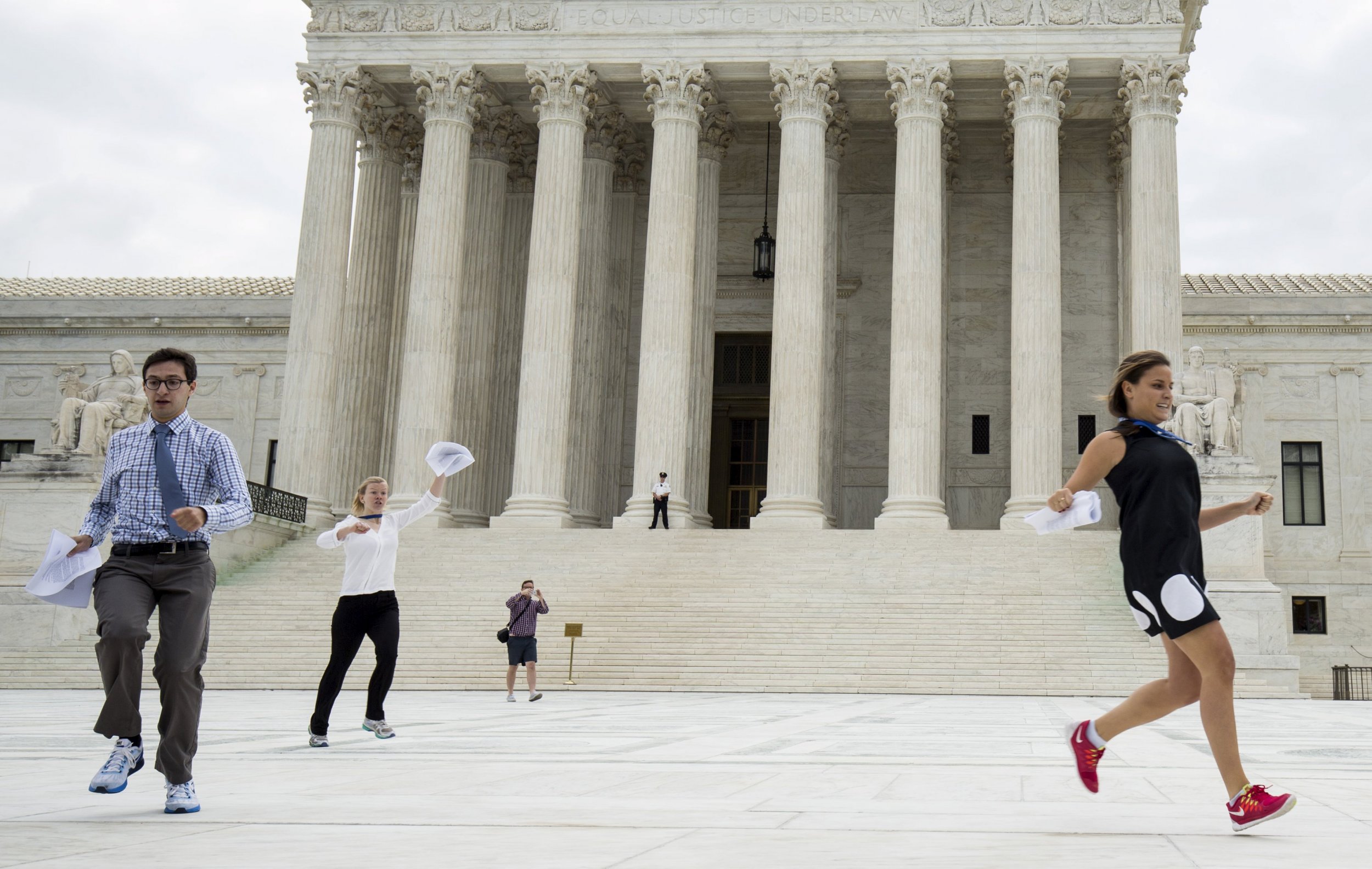 A quarter of a mile is the distance interns must run to deliver decisions by the nine Supreme Court justices to their network anchors preparing to broadcast the news.
Wearing sneakers and dresses or suits, and running chaotically to the area where broadcasters are stationed outside the court, interns representing various media organizations on Friday sprinted to deliver the decision to make gay marriage the law of the land in the United States. The previous day, they sprinted frantically to deliver the news that the court upheld tax subsidies in President Barack Obama's signature health care law.
The Supreme Court bans televised and electronic recording. When a major decision is expected to be handed down by the justices, interns line up inside the court to wait for the printout of the rulings.
The justices still need to decide on four final cases before the end of the term next week.
Here's a look at a few participants, past and present, in the so-called running of the interns.