Photos: The Scene in Paris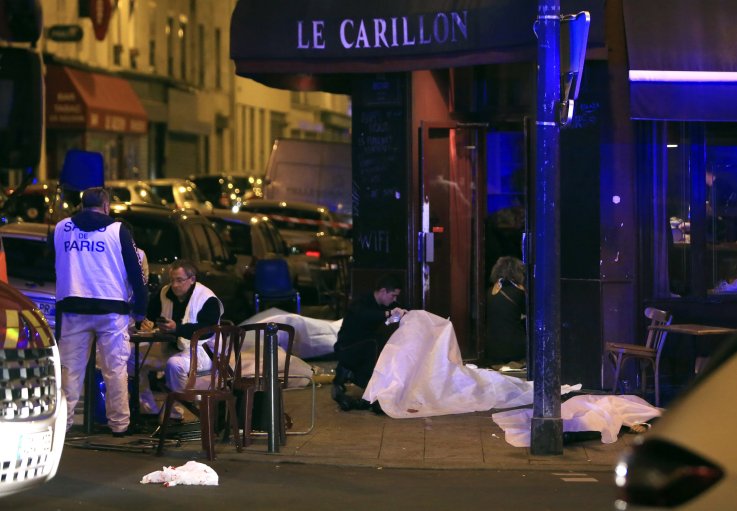 Dozens are reported dead in Paris following what appear to be several coordinated attacks on Friday night.
The incidents include a shooting in a restaurant, several explosions near a stadium and an ongoing hostage situation at a concert venue where a rock band was performing. French President Francois Hollande has declared a state of emergency and closed the nation's borders as a security measure. The number of fatalities is currently estimated to be as high as 35 or 40 people.
Above are photos from the scene on the ground in Paris. Follow Newsweek's ongoing coverage of the situation here.