Photos: Lake Michigan's Shipwrecks From Above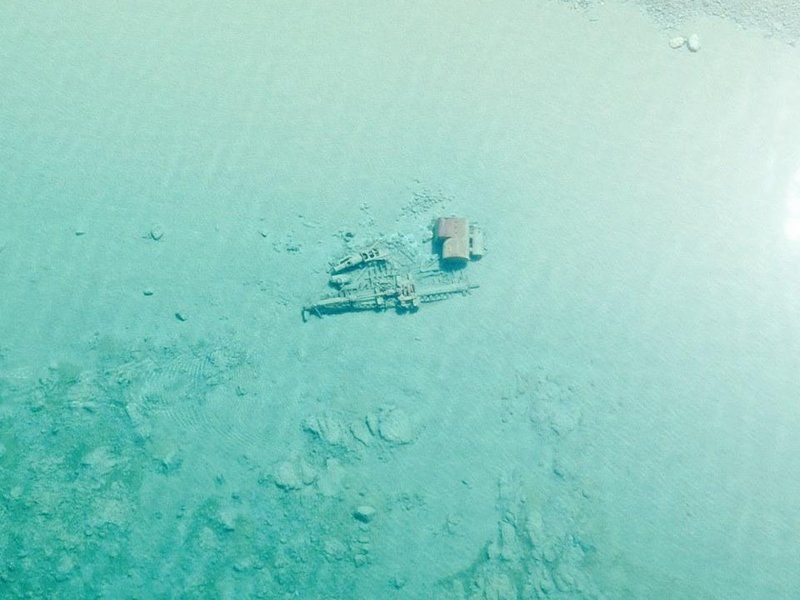 Shipwrecks are now visible from beneath Lake Michigan after sheets of ice that built up over the Great Lakes during winter finally cleared, leaving the water unusually clear.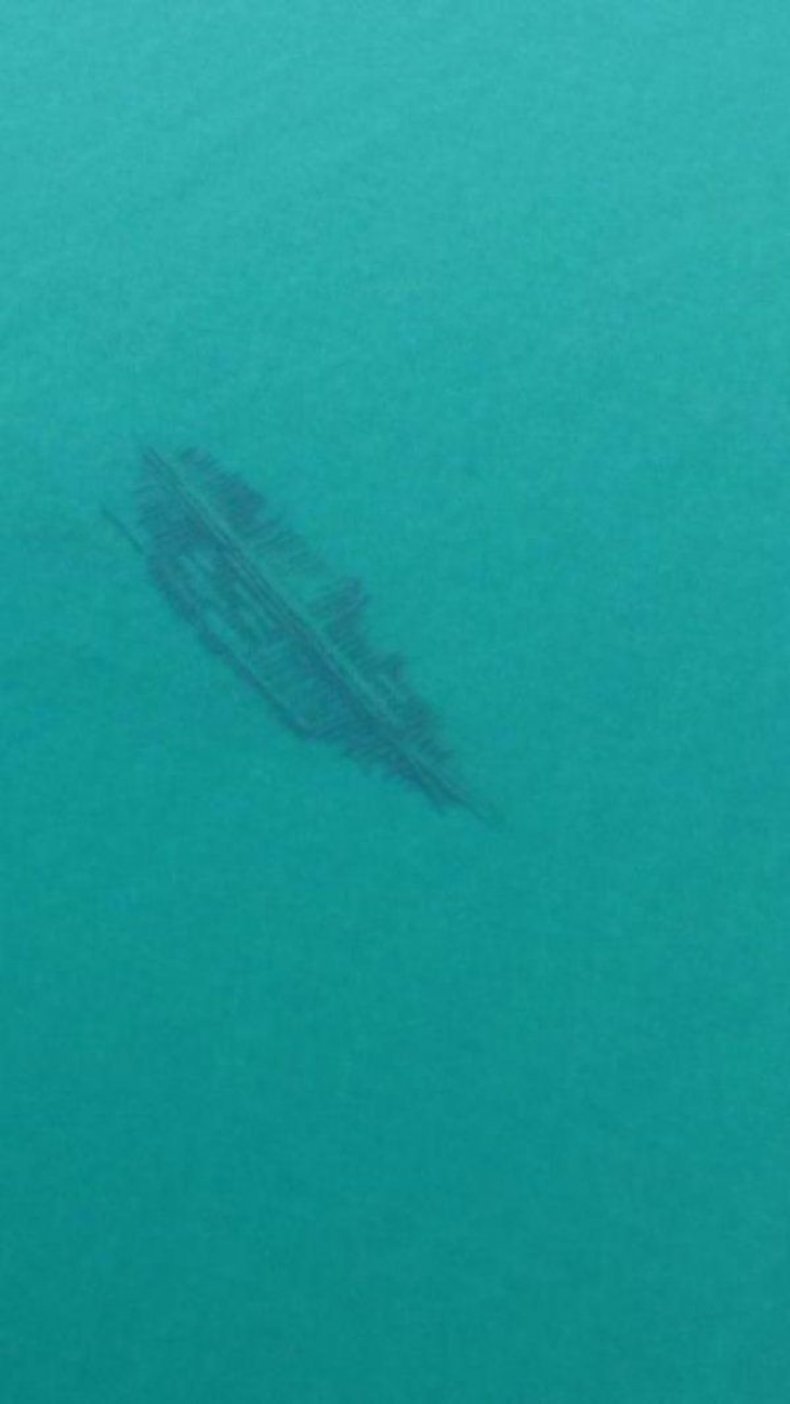 The U.S. Coast Guard Air Station in Traverse City, Michigan, posted photos on its Facebook page earlier this month that clearly show shipwrecks, some identified from the 19th and 20th centuries, beneath the usually crystal-clear water. The photos were taken near Sleeping Bear Point, on Lake Michigan's northeast shoreline, about 30 miles northwest of Traverse City.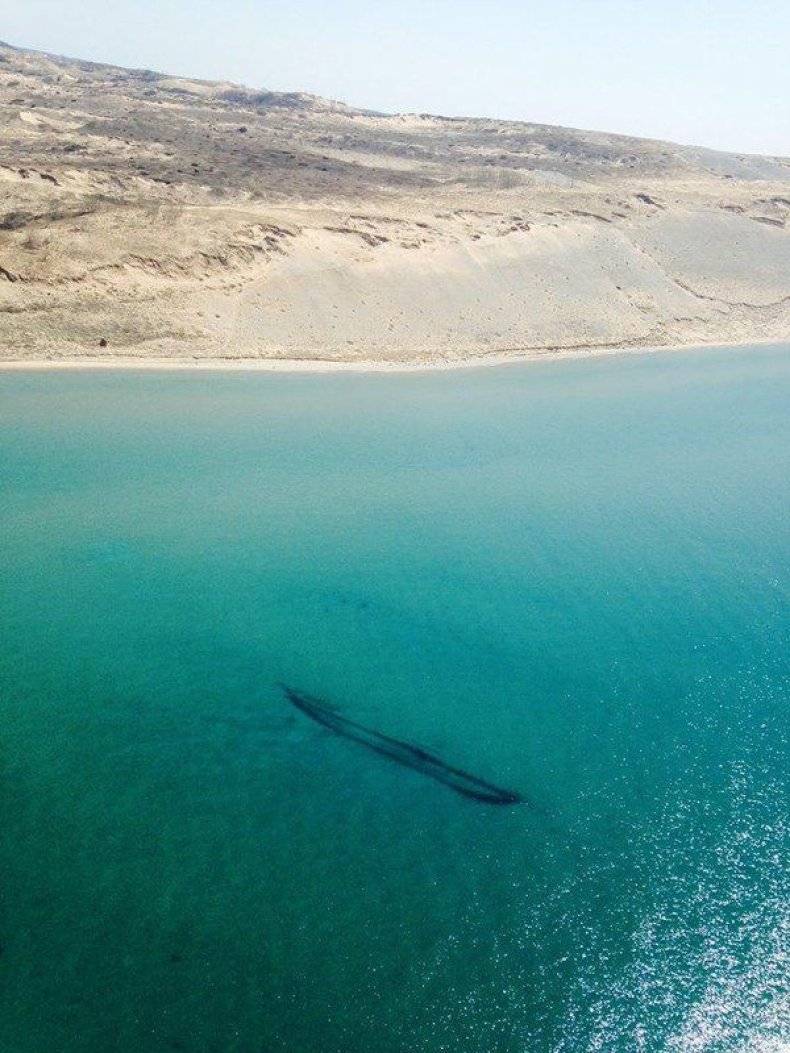 The discovery was made by a Coast Guard aircrew during a routine patrol on April 17 along the Lake Michigan shoreline, where the water temperature hovered around a freezing 38 degrees. One of the "richest areas" for shipwrecks in Lake Michigan is the Manitou Passage Underwater Preserve, the area around the lake's North and South Manitou Islands, according to the Michigan Underwater Preserve Council.
Around 6,000 ships have met their end in the five Great Lakes, 1,500 of them in Lake Michigan alone, NPR reports.
The ships featured in the Coast Guard photos include the James McBride, a 121-foot-long brig that sank during a storm on October 19, 1857, and the Rising Sun, a 133-foot-long wooden steamer that was stranded on October 29, 1917.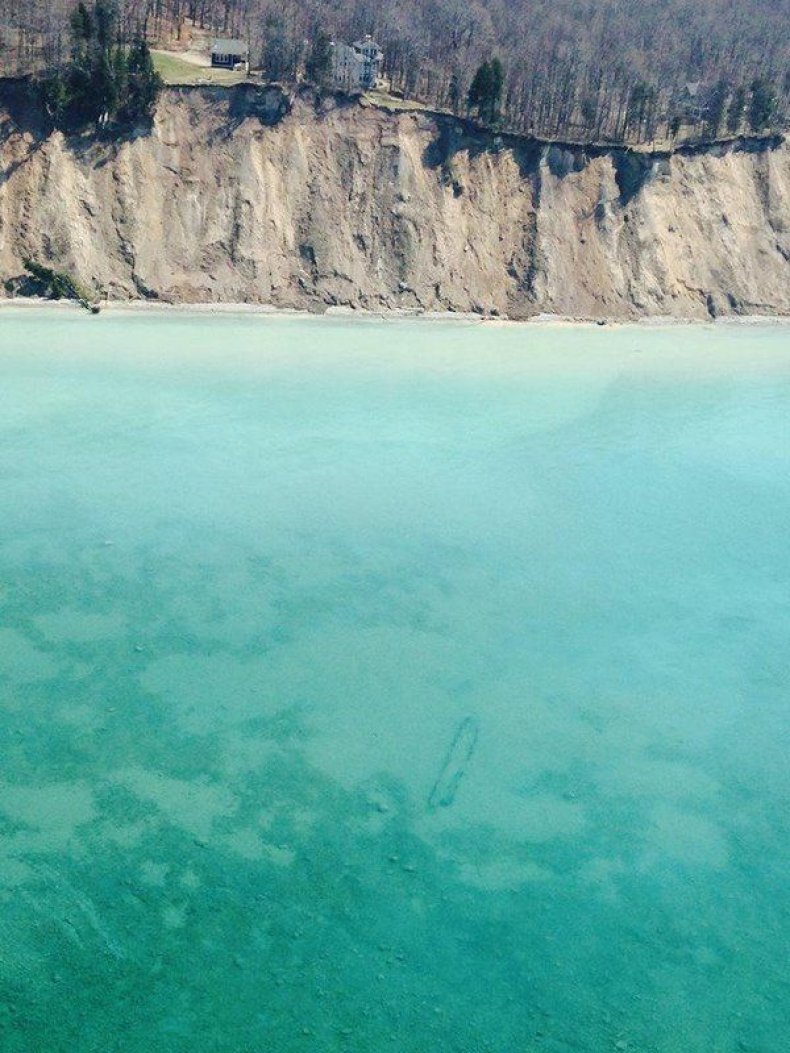 Speaking with NPR, Lieutenant Commander Charlie Wilson, who was one of the pilots on the photo-capturing flight, said spotting shipwrecks while out patrolling is "fairly common...but not in the numbers we saw on that flight."