Photos Show Aftermath of Deadly Kentucky Storm as Over 400K Lost Power
Photos circulating online this weekend showed the aftermath of a Kentucky storm that killed several people and left over 400,000 people without power across the state.
Severe thunderstorms and tornadoes in the state downed power lines, left behind excessive debris, and damaged houses. Some of the photos online also show parked cars crushed under large trees that fell due to the storm's strong winds. Meanwhile, one video on Twitter showed a White Castle sign that fell and smashed a car in a parking lot in Bowling Green.
Lexington and the central Kentucky region experienced severe weather on Friday afternoon as high-speed winds and two tornadoes swept through McCracken County and Christian County, according to Kentucky Governor Andy Beshear. Thunderstorms also produced wind speeds of 80 miles per hour.
Most of the outages were initially in the western part of the state and then spread eastward, according to the Lexington Herald-Leader. Meanwhile, those who live along the Kentucky-Tennessee border were also left without power.
Over 405,000 people in Kentucky and 130,927 in Tennessee are currently without power as of Saturday 9:30 a.m. ET, according to poweroutage.us.
A total of nine people died because of the storms that swept through the South, the New York Times reported on Saturday. This includes a 41-year-old woman who died in Lexington, Kentucky, after a tree fell on her vehicle, according to the Fayette County Coroner's office.
Meanwhile, Beshear said on Friday night that the severe weather killed three people in Kentucky's Logan, Edmonson, and Simpson counties.
As of Saturday morning, over 190,000 Kentucky Utilities (KU) and LG&E customers are still without power, according to the KU-LG&E map.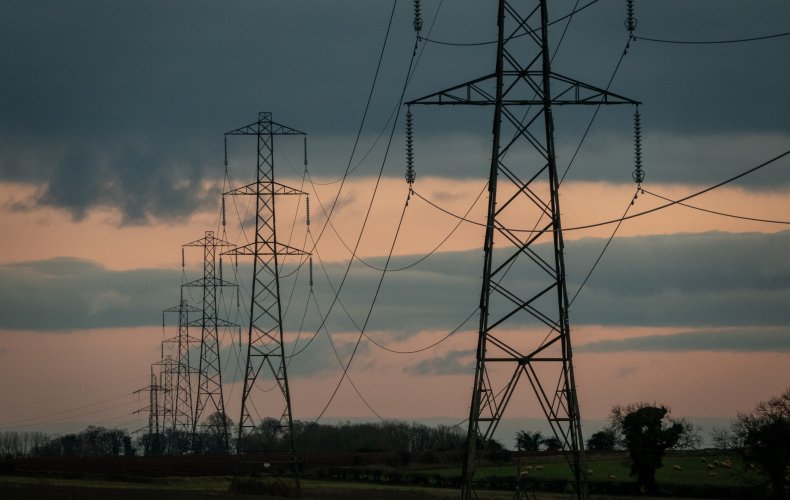 Around 79,000 people in Louisville also lost power by 9 a.m. ET Saturday morning, according to the Courier Journal. The severe weather brought heavy rain and damaging high-speed winds, according to the National Weather Service (NWS) in Louisville.
Richard Bann, a meteorologist with the NWS, called the weather a "multi-hazard event," according to the Times. He also warned that there's still a threat of strong winds and hail in eastern Kentucky, southern West Virginia, and the Carolinas, through Saturday morning.
There are no active tornado watches across the region, but flood warnings continue to be in place until Sunday morning in southern Missouri and some parts of Arkansas near rivers, according to the NWS.
Newsweek reached out to Beshear's office for comment.