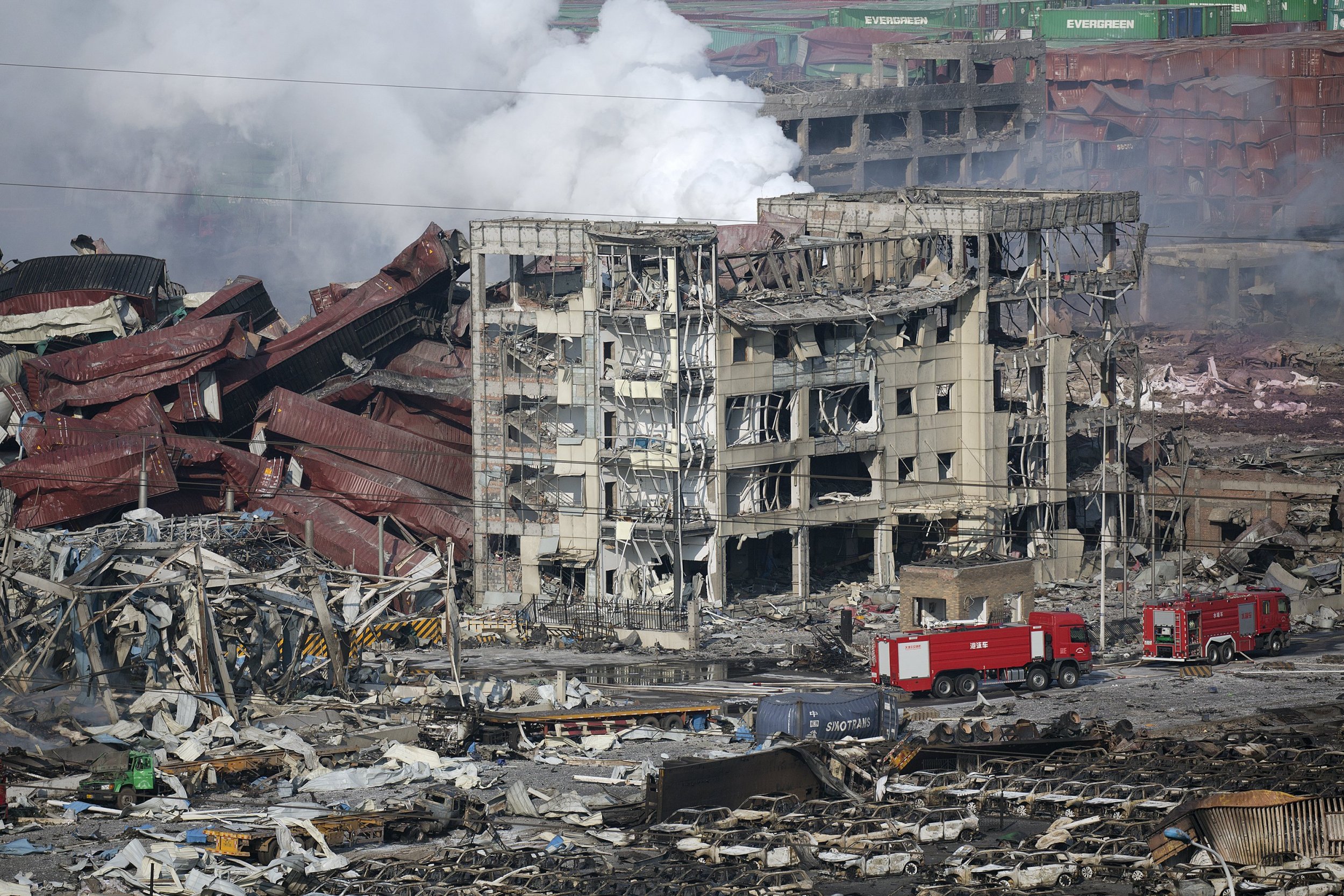 Photos have emerged from Tianjin, China, showing the destruction wrought by two explosions that rocked the northeastern city on Wednesday night, killing dozens and injuring hundreds more.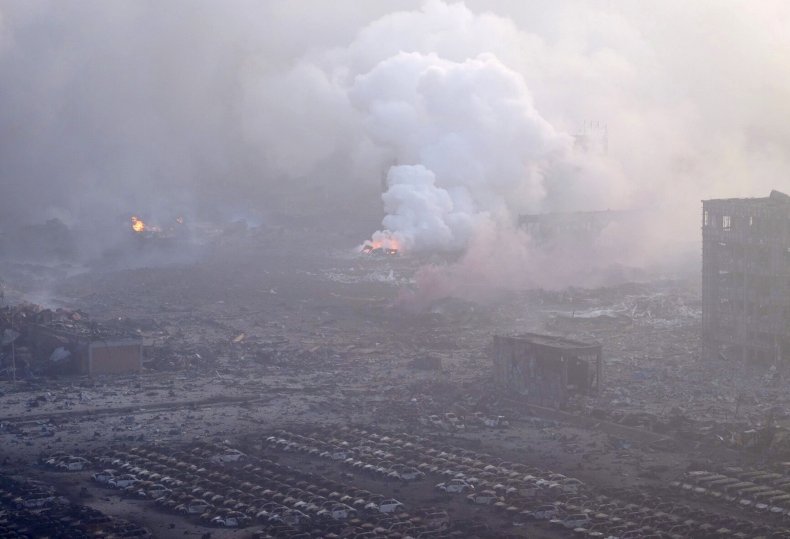 Media reports say the blasts occured in a storage area for toxic chemicals and gas at 11:30 p.m. local time, triggering a second explosion shortly after. Dramatic videos and photos of the explosions soon began to circulate on social media showing an enormous fireball mushrooming into the sky.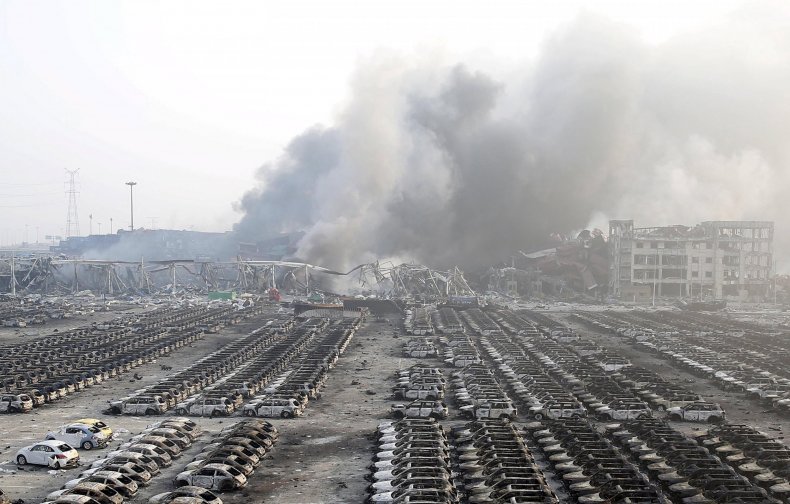 The death toll from the blasts rose to 50 on Thursday, according to local officials. The strength of the blast initially caused the residents of Tianjin, China's fourth largest city, to believe it was an earthquake. The intensity of the explosions meant they could be seen from above Earth: The University of Wisconsin, Madison's, Space Science and Engineering Center posted a photo on Twitter showing what appears to be the blast from space.