Photos Show Ukraine After Russian Troops Invade, Putin Launches Missiles
Ukrainians awoke Thursday morning to bombs exploding as Russia officially declared war, just days after Russian President Vladimir Putin recognized the independence of two rebel regions.
Early Thursday morning, Putin demanded Ukraine's military lay down its weapons, although he claimed Russia has no plans to occupy the country. Warning sirens of incoming missiles sounded in cities across the country, including those far from the country's eastern border, which has been embroiled in conflict for years.
"Today I had the worst sunrise in my life," Sasha, a Kharkiv resident, told the Associated Press.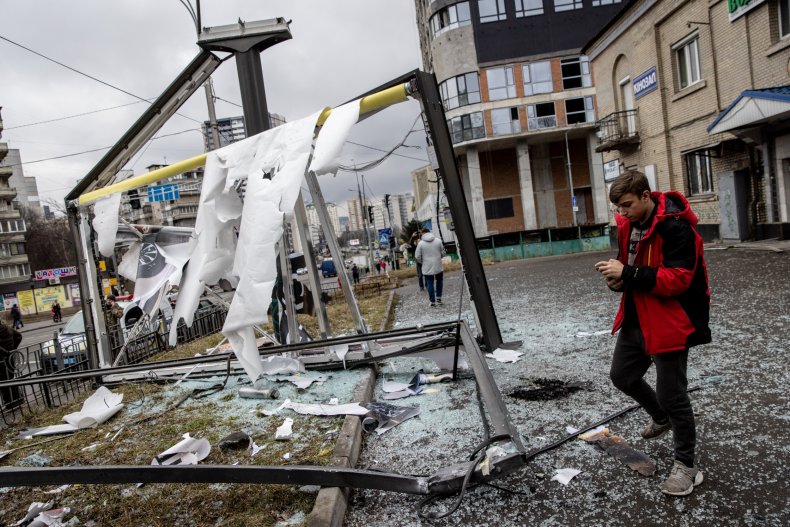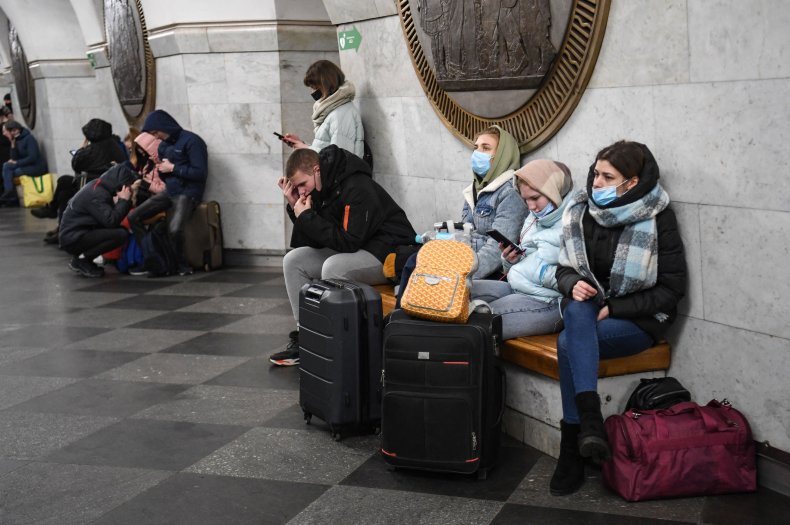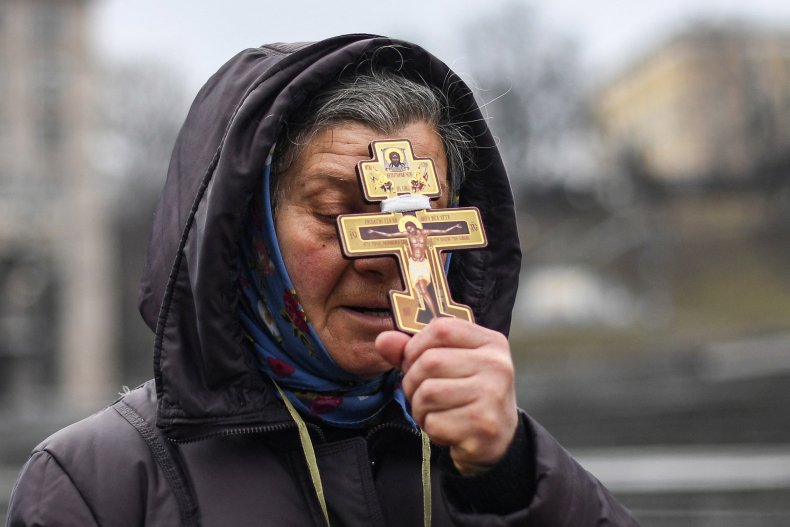 As Ukraine's military targets were attacked, Ukrainian President Volodymyr Zelenskyy announced martial law was being instituted across the country. Anyone who wanted a weapon would be given one and he severed diplomatic relations with Russia.
"No panic. We're strong. We're ready for anything. We'll defeat everyone, because we are Ukraine," Zelenskyy said in a video statement.
Photos from Kyiv show people sheltering in the metro stations as air raid sirens wail. The country also saw massive backups of cars as people tried to leave the area. Bordering countries have already started preparing for an influx in people and many fear a refugee crisis is looming.
"We don't understand what we should do now," Svetlana, a woman in Kyiv, told the BBC. "We're now going to a place where we can be safe and we hope we can leave safely. We have family in Mariupol and now they're very nervous."
One woman in Mariupol, a city near a front line held by Russian-backed separatists, told Reuters they were "going into hiding."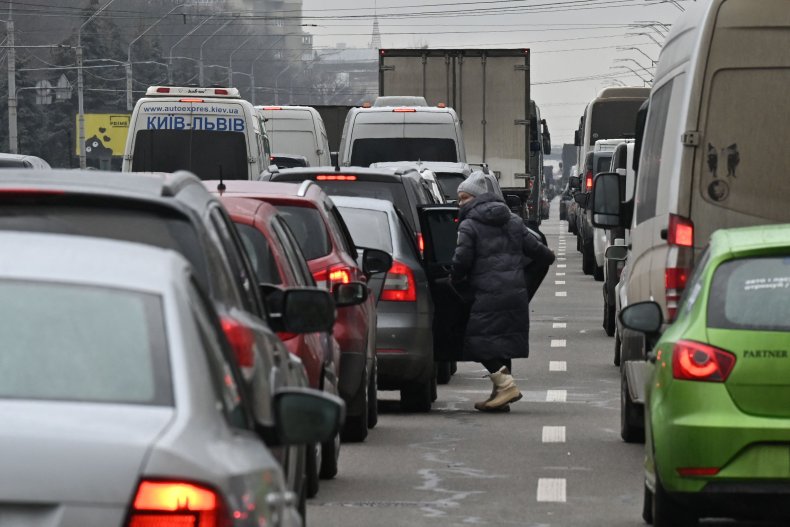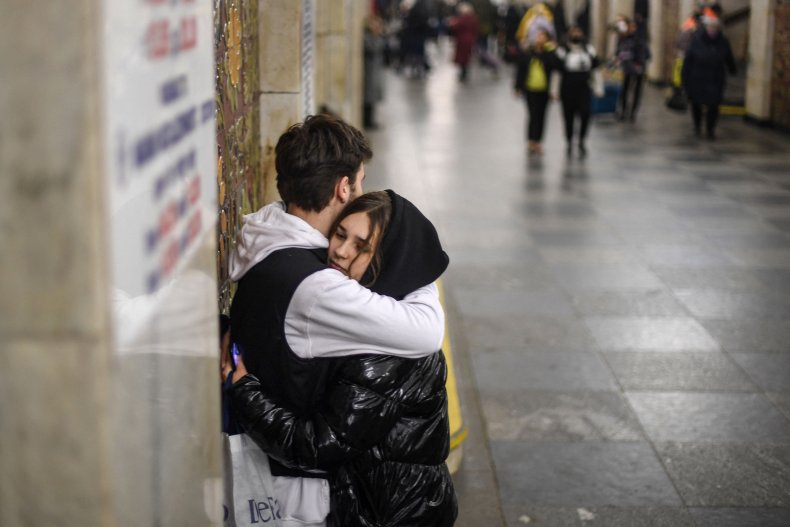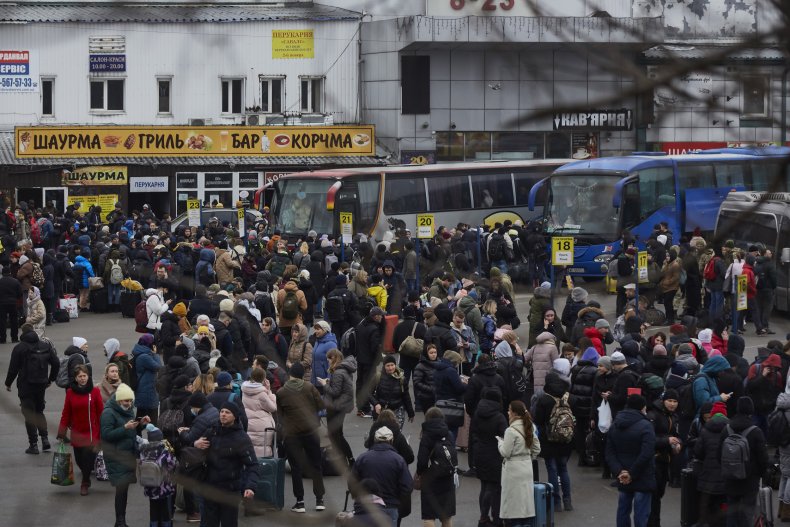 President Joe Biden condemned the attack as "unprovoked and unjustified." He vowed to impose "severe" sanctions on Russia, but those take time to work and so far, have not been a deterrent for Putin. The Russian president painted a narrative that Ukraine was "entirely created" by Russia when Vladimir Lenin, a Communist Party leader, came to power and that Ukraine doesn't have an individual identity.
His remarks sparked concerns that Putin wants to return Russia to what it was during the Soviet Union and that his ambitions lay beyond Ukraine.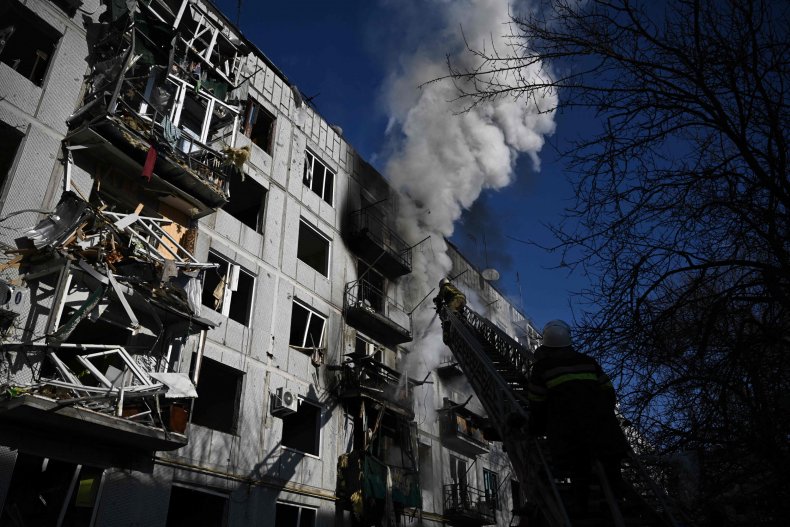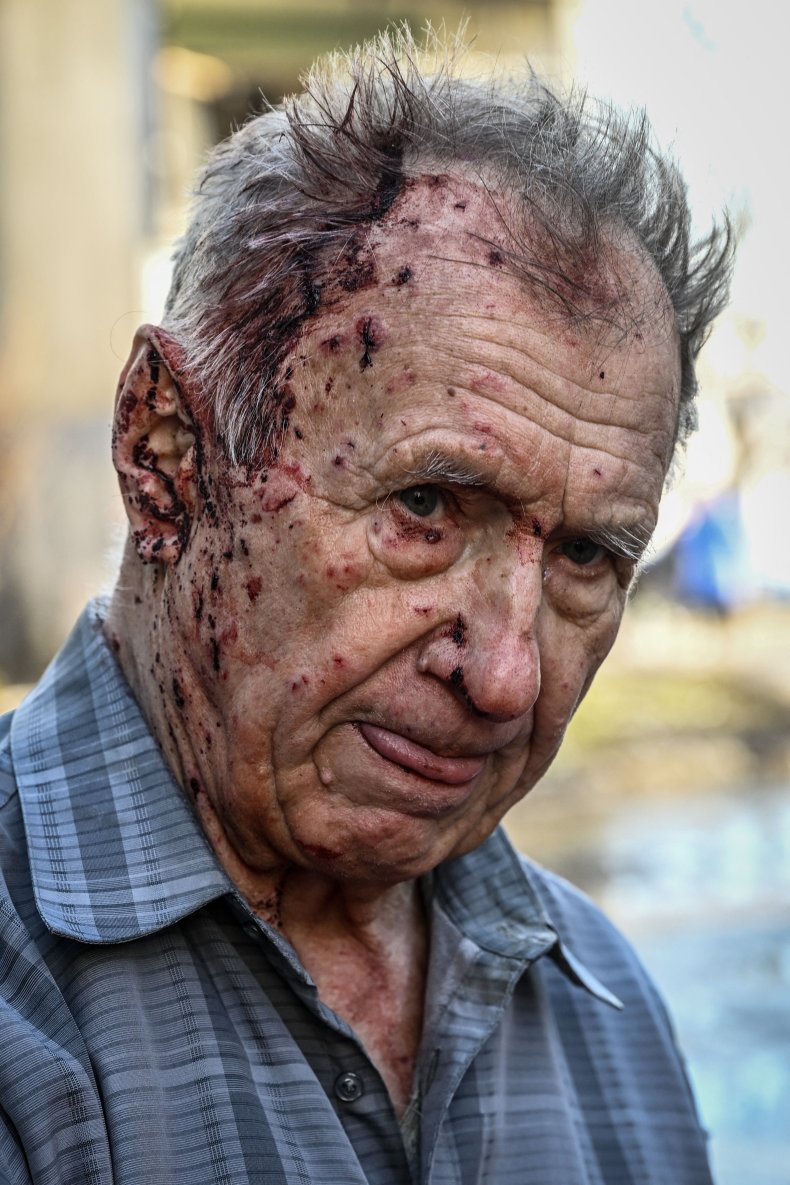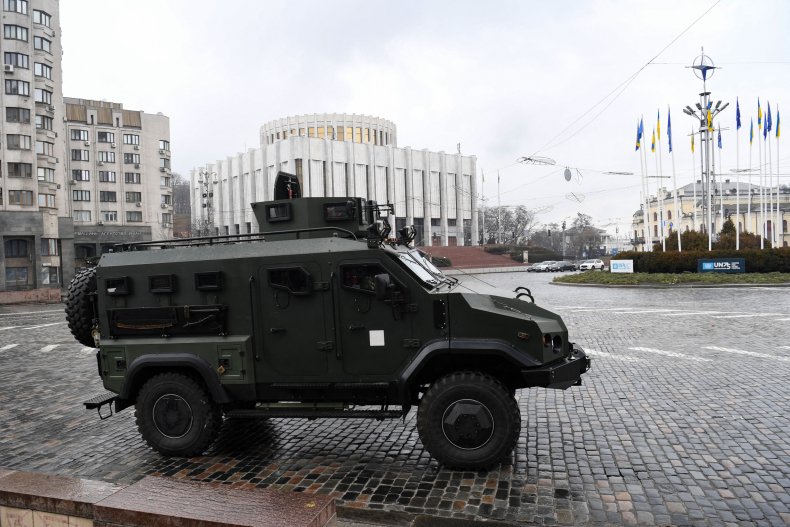 Mark, a 27-year-old sales executive, told the BBC that he was prepared to fight if he was called upon to do so. He added that Ukraine doesn't "have another way." Zelenskyy said Russia positioned 200,000 troops and thousands of vehicles on Ukraine's border.
Ukraine reported troops were invading the border from Russia and Belarus and that troops were landing on the coast of the Black and Azov seas, launching a multi-pronged attack. In a tweet, Zelenskyy likened Putin's attack on Ukraine to the attacks Nazi Germany launched during World War II.
"Russia has embarked on a path of evil, but Ukraine is defending itself & won't give up its freedom no matter what Moscow thinks," Zelenskyy said.