Photos: Skateboarding and Street Art in 7Hills, Amman's Community Skatepark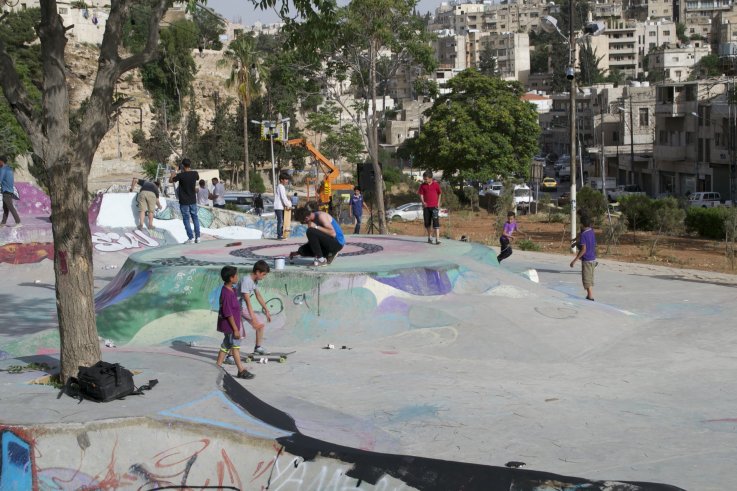 7Hills skatepark, located in east Amman, was completed eight months ago by the local community and international volunteers with the nonprofit Make Life Skate Life.
Since then, kids who attend the school next to 7Hills and live in the apartments across the road have blossomed into risky young skaters despite never having picked up a skateboard before the park's construction. The space is also used by practicers of parkour, poi and break-dancing, as well as street artists and hip-hop performers.
For the kids who visit the park every day to polish their skating skills, access to equipment and boards remains the biggest challenge, according to 7Hills organizers.