Photos From Space Show Typhoon Lan As It Threatens Japan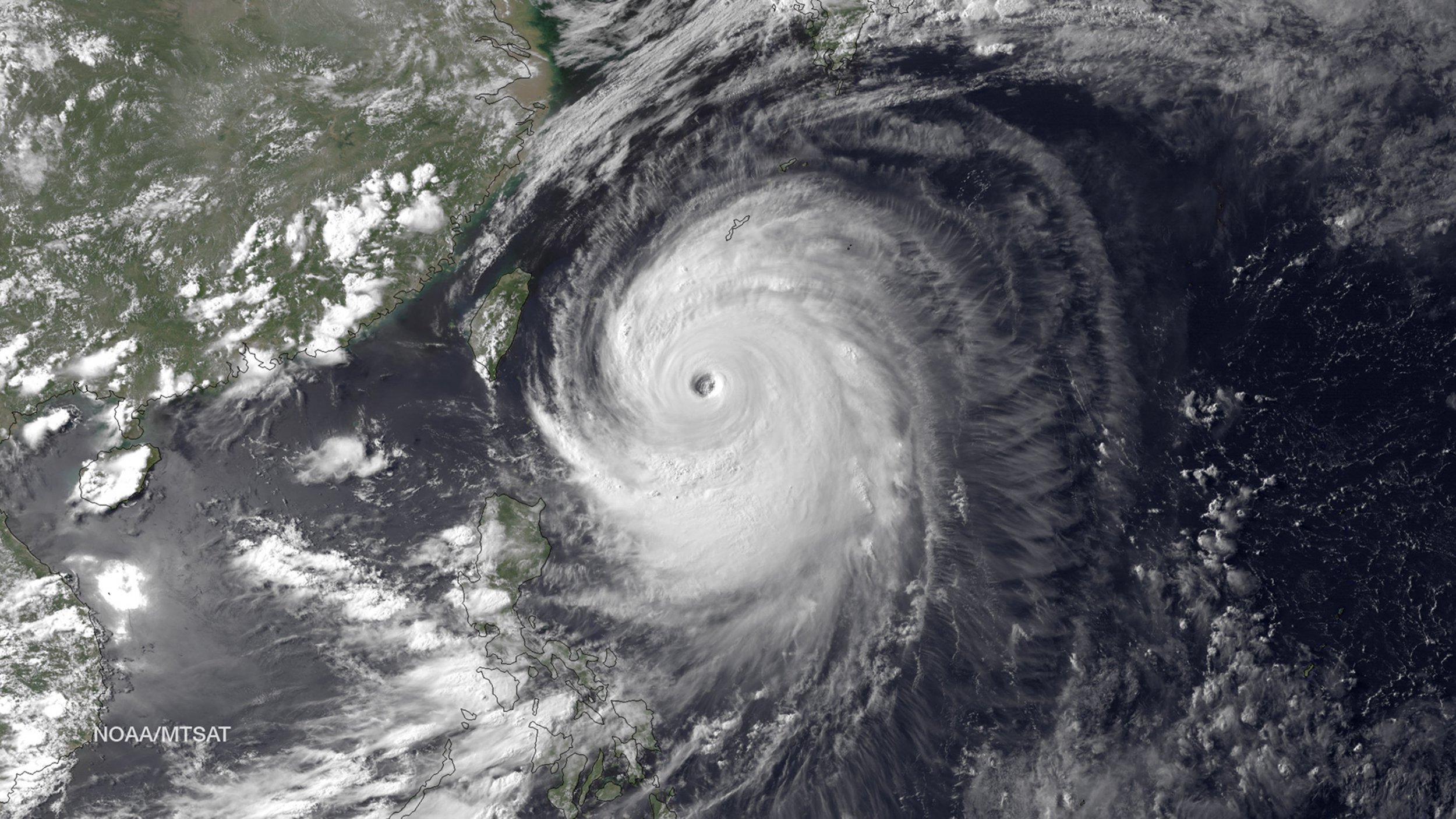 A colossal typhoon is making its way through the Pacific Ocean and is predicted to make landfall on Japan on Monday. As of Sunday evening, Typhoon Lan had already injured at least five people, the Associated Press reported citing Japan's Fire and Disaster Management Agency.
Around 6:30 p.m. Sunday, about 5,600 households received government-issued evacuation orders, NHK, a Japanese news outlet, reported. An additional 376,000 households received advisories. Authorities have also warned the public of potential landslides and flooding.
The effects of the storm caused a delay in vote counting for Sunday's lower house elections in sections of western Japan, Associated Press reported. It remains uncertain whether the storm and warnings affected the country's general elections, in which Prime Minister Shinzo Abe and his coalition are likely to win.
Though the eye of the storm is predicted to hit about 300 miles south of Tokyo, the rest of the country could be greatly impacted considering the typhoon's wide diameter. Its cloud field is bigger than the country itself, CNN meteorologist Haley Brink said.
A visual of just how large the storm is can be seen through imagery captured by the Himawari-8 satellite, operated by the Japan Meteorological Agency.
The Suomi satellite—a weather instrument operated by the National Oceanic and Atmospheric Administration (NOAA) and the National Aeronautics and Space Administration (NASA)—also captured overhead images of Typhoon Lan.
"Infrared satellite imagery shows expansive and deep convective bands circling a central dense overcast feature that is tightly wrapping into a large 50-nautical-mile wide symmetrical eye," The Joint Typhoon Warning Center, said in a statement on Friday.
Additionally, Italian astronaut Paolo Nespoli tweeted photos from the Cupola, which is the 360-degree, dome-shaped area used for observation and work on the International Space Station.
As of Sunday evening, the typhoon was classified as a Category 4 storm, but it's expected to weaken to a Category 2, Reuters reports.
"The wind and rain will grow stronger as the night goes on, so take measures as needed as early as possible, preferably before it gets dark," an official from the Japan Meteorological Agency said.
Two people were reported dead by Kyodo News, but it's unclear whether it's a direct result of the storm. One person died after being hit by a piece of scaffolding in Fukuoka, which police believe happened due to the powerful winds. The video below shows the construction site where the man reportedly witnessed the collapse, but could not get away in time.
The second death reported by the outlet was of a 70-year-old man who was found unresponsive on the beach a few miles away from where he had been previously dealing with mechanical problems on his boat.
Photos From Space Show Typhoon Lan As It Threatens Japan | World