Photos: Taylor Swift Greets Fans, Teases New Music At Nashville Mural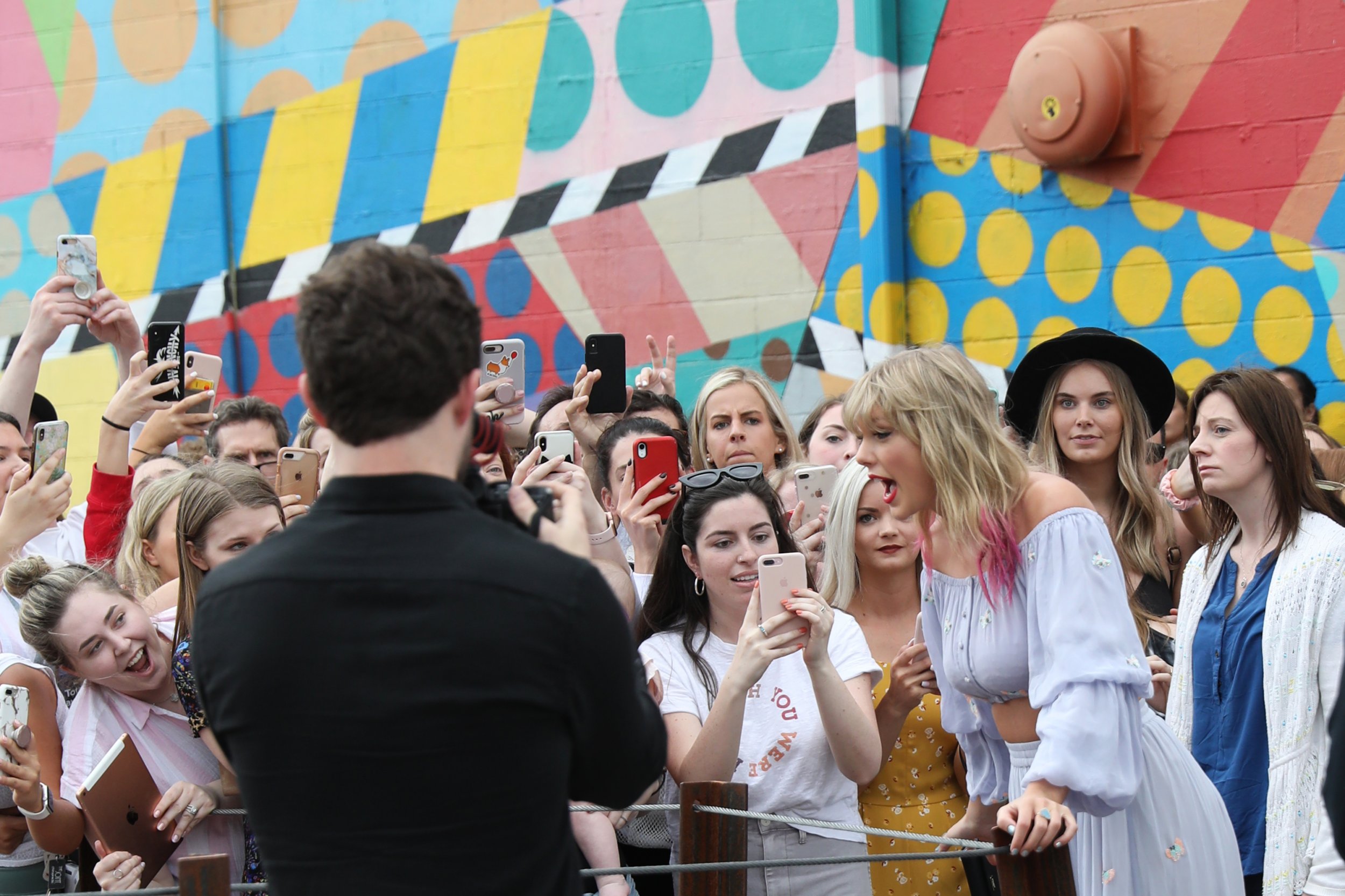 Taylor Swift greeted a crowd of fans at a Nashville mural on Thursday, and confirmed the huge painting of colorful butterfly wings has a connection to her upcoming music release.
Until Thursday's surprise in-person event, Swift had not revealed she was planning to release a song on April 26, only that the day would include an important announcement from her.
Swift showed off her dip-dyed pink hair, a splash of color that coincides with promotional photos for what looks to be her seventh album cycle. For weeks, Swift has publicized the pending announcement with a variety of colorful images on her Instagram account, from pink tulle to glitter-based hearts.
Similar images are found in her mural, which was painted by artist Kelsey Montague. The image showcases 13 hearts and seven stars, a combination of numbers that are significant to Swift. The seven stars seemed to confirm this is the seventh era from Swift, as fans suspected, while the 13 hearts signify Swift's long-time favorite number. Other clues in the piece included rainbow and cat imagery.
Get your unlimited Newsweek trial >
In a message posted to her Instagram story around the time she appeared at the mural wall in Nashville's Gulch neighborhood, Swift confirmed new music was on the way.
"Okay, so, we've commissioned this butterfly mural to be painted on a wall in Nashville, and put clues about the song and the new music in the mural, so I'm gonna go show up," Swift shared.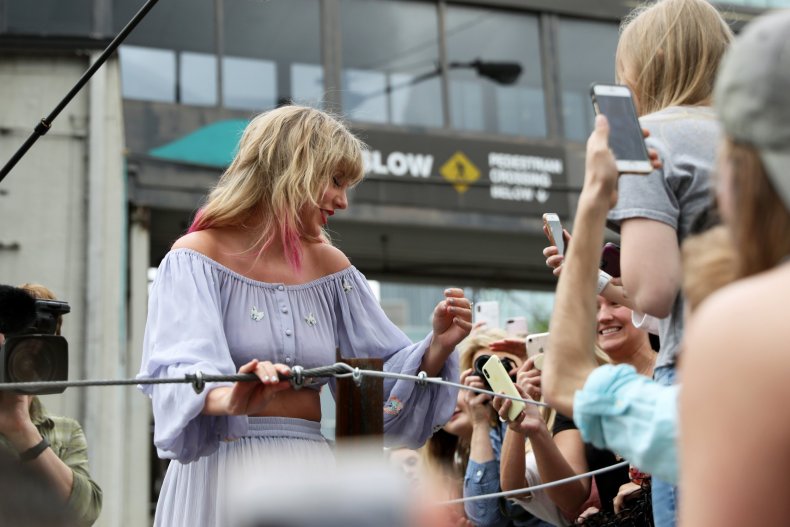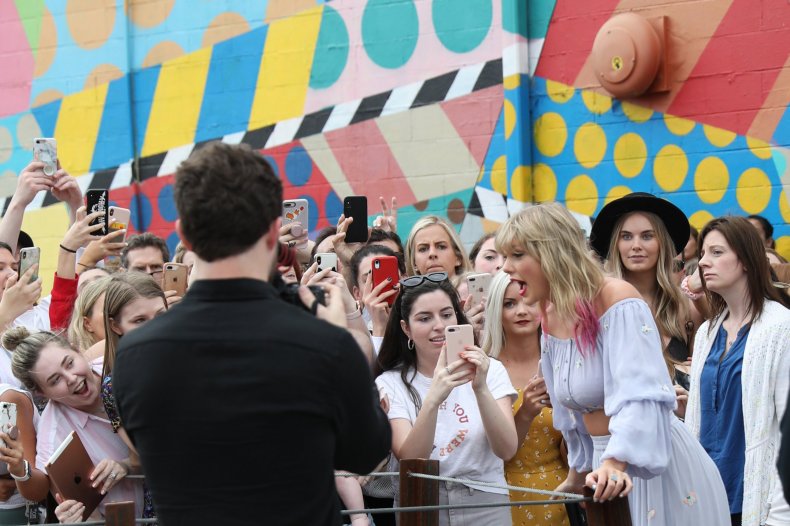 Get your unlimited Newsweek trial >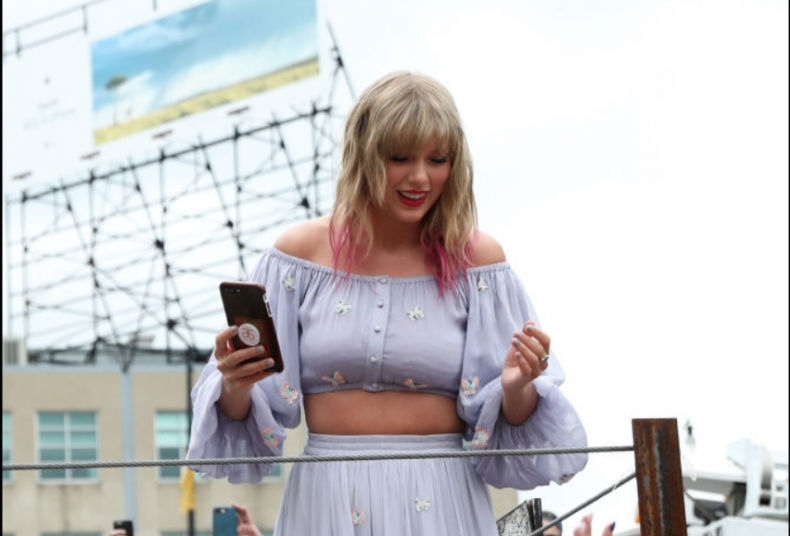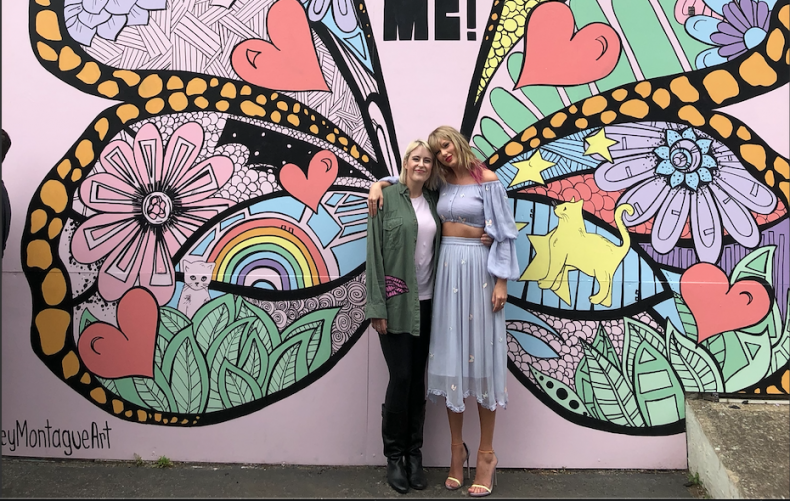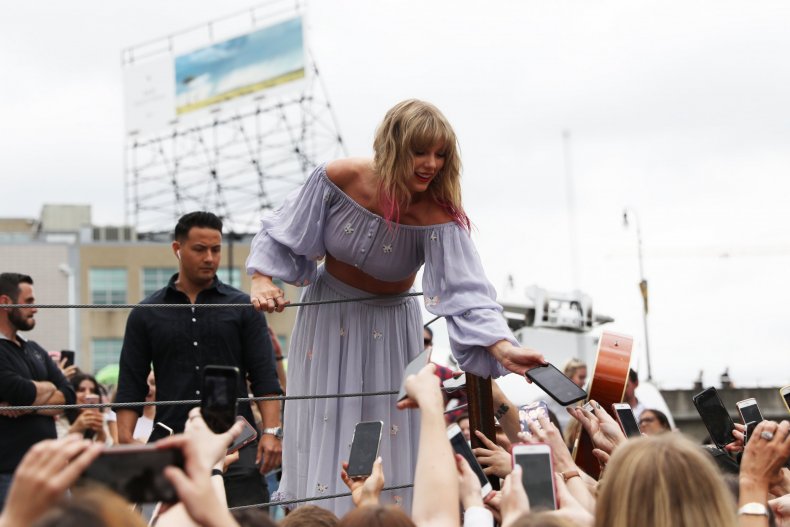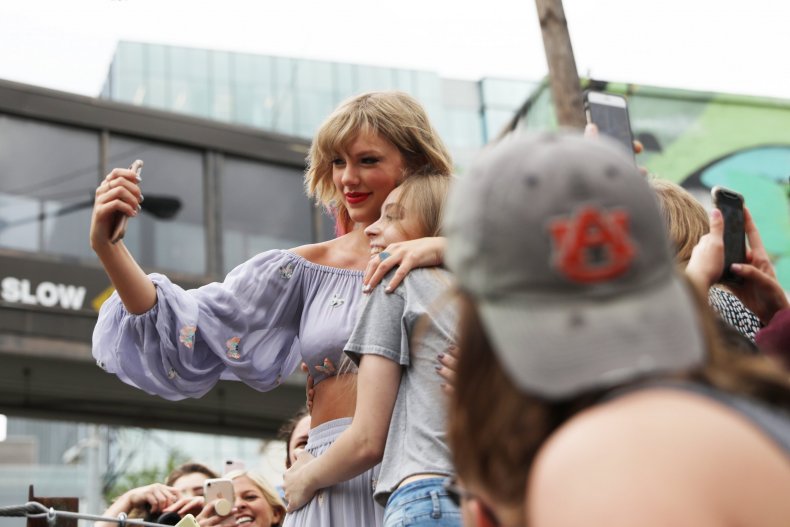 Before the singer revealed the mural to be yet another mastermind hint in her deep tease of new music, Swift talked on Instagram about the speculation regarding the artwork and the fans' debate over whether or not it had anything to do with her or her music.
"I went on Tumblr and everybody thinks it's fake," she explained on her Instagram story. "They think it's just one of their theories."
Swift's fans flocked to the mural Thursday morning when rumors spread the pop star may show up. There were over 200 attendees when Swift did stop by on Thursday afternoon, according to journalist Rebecca Cardenas.
Fans now theorize about Swift's new single, which could be titled "ME!" The two-letter word was added to the mural just hours before Swift appeared on Thursday. The singer also told fans to watch ABC between 6:30 p.m. and 8 p.m. ET Thursday for the next part of her clue. Her Instagram account later told fans she'll be speaking with ABC News' Robin Roberts.
Photos: Taylor Swift Greets Fans, Teases New Music At Nashville Mural | Culture