Photos: Flash Flooding Overwhelms Texas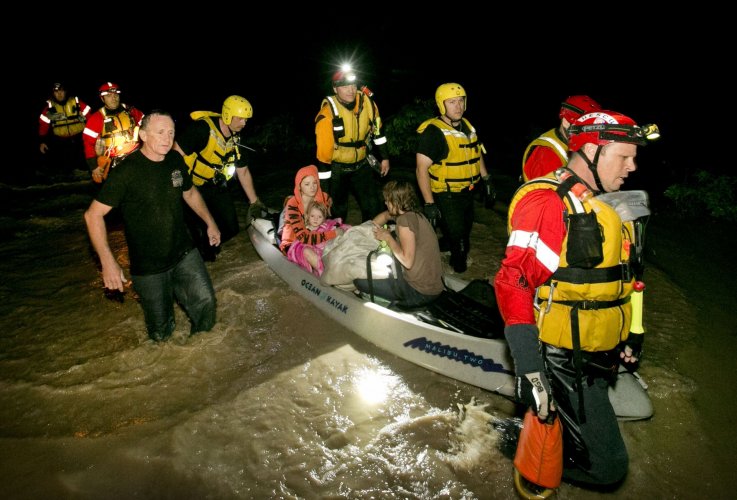 Heavy rainfall has left ten dead, at least 12 missing and damaged thousands of homes in central Texas and Oklahoma since Sunday.
Texas Governor Greg Abbott has deployed the National Guard and declared a state of emergency in two dozen counties in Texas, Reuters reports.
The city of San Marcos, located just south of Austin, reported one casualty of the heavy flooding Monday afternoon. Two more bodies were discovered downstream in Houston on Tuesday, the Houston Chronicle reported. And at least 12 are missing, with 30 more unaccounted for after flood waters carried off vacation homes and capsized boats around the region's waterways.
With some roads submerged, abandoned cars lined the streets of Houston, Texas's most populous city, Tuesday afternoon. The Houston Independent School District, which enrolls more than 200,000 students, closed its doors Tuesday after many students were unable to get to school. Some areas of the city have dried out, while others remain underwater. The National Weather Service says more rain is possible.