Photos: Tornado Damage in the Great Plains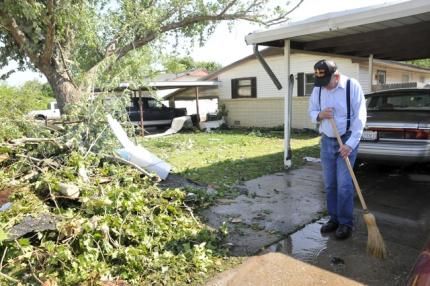 At least one person was killed and 12 were injured after a series of tornadoes ripped across multiple states in the Great Plains on Wednesday night. Residents began to clean up their damaged homes and yards Thursday morning, but they were also bracing for other severe storms that could hit through Saturday.
Officials in Oklahoma City, which appeared to be the hardest-hit area, issued a flash flood emergency for the first time in its history. Oklahoma Governor Mary Fallin declared a state of emergency and toured some of the areas that had the most damage on Thursday.
Local officials in Kansas, Nebraska, Oklahoma and Texas also began to survey the damage, and the American Red Cross visited residents to provide them with cleanup tools and recovery kits.