Photos: Truckers for Trump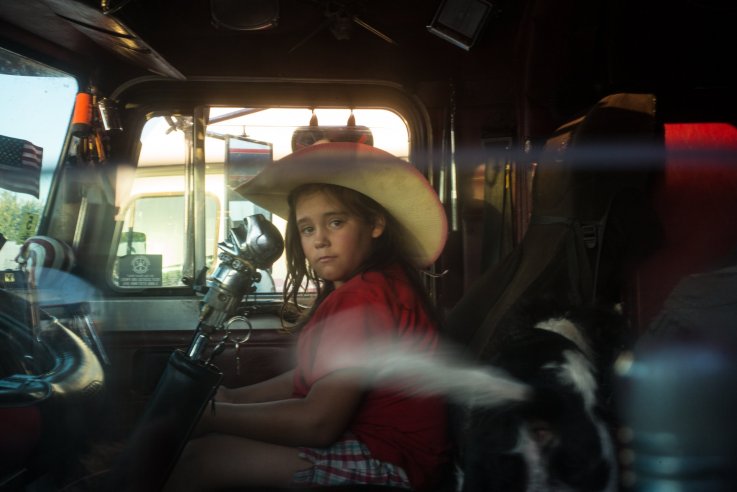 Truckers Jim and Lorraine Morrison started out from Southern California last week, hauling a load of tires to drop off at different points across the West and Midwest. They got a picture taken in front of the Trump casino in Las Vegas before heading off to Utah, Colorado and Nebraska and then up into Minnesota, where they did their last drop. They then turned south and east, planning to arrive in Cleveland in time for Monday's Citizens for Trump rally.
The Morrisons are founders of Truckers for Trump, which has 18,000 Facebook likes and a Go Fund Me site that states: "We campaign for Trump in all 48 States as we truck drive across this Great nation of ours. We would like to have 1 million truckers with Truckers for Trump bumper stickers T shirts and signage to Unite all Truckers to support Trump for President. Please help us to go to all the possible rallies to show the protesters we will stand strong for America."
They had hoped to organize a convoy of truckers to the Republican National Convention this week, and at one point were talking about a thousand truckers converging at Cleveland. But they say the city put a kibosh on that idea, banning an influx of large rigs. So they set off themselves, stopping in towns and at truck stops along the way, handing out red and white Truckers for Trump bumper stickers and hats and campaigning for their candidate.