Photos: U.S. and Cuba Restore Diplomatic Relations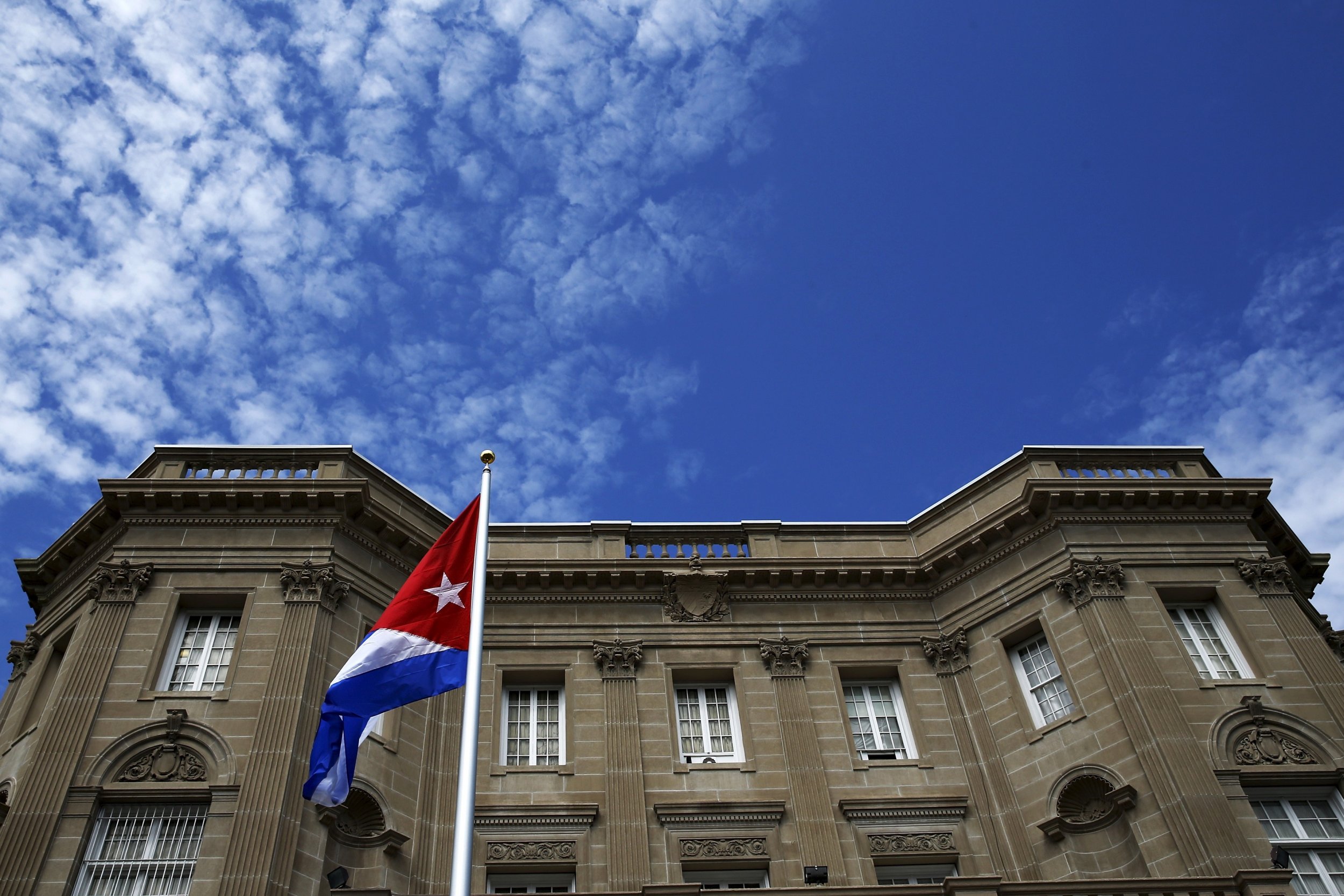 Monday marked two historic moments in the diplomatic relations between the U.S. and Cuba, as embassies in both countries' capitals opened just after midnight and the island nation's flag officially was raised in Washington, D.C., for the first time in more than five decades.
The Cuban national anthem played as three uniformed soldiers prepared the flag for Foreign Minister Bruno Rodriguez to raise outside of the newly established embassy in Washington. Secretary of State John Kerry will travel to Cuba on August 14 to raise the American flag in Havana.
The historic moves came seven months after President Barack Obama announced his plans to normalize relations between the two countries.
"We don't have to be imprisoned by the past," Obama said earlier this month, as U.S. and Cuban diplomats prepared to open embassies in each other's capitals. "When something isn't working, we can and will change."