Photos, Videos From Capitol Show Car Smashed Into Barricade, Helicopter Landing on Lawn
Photos and videos show that a car rammed into a security barricade outside of the U.S. Capitol building on Friday afternoon. There is heavy police presence at the scene, and U.S. Capitol Police said that one officer was killed and another injured in the incident.
Capitol staff were told to "seek cover" after reports of an external security threat came in. Initially, it was believed that there had been a shooting, but it was later confirmed that a car had rammed a barricade. There is currently no entry or exit permitted at the Capitol building.
There are also photos and videos showing a helicopter landing on the east front of the building.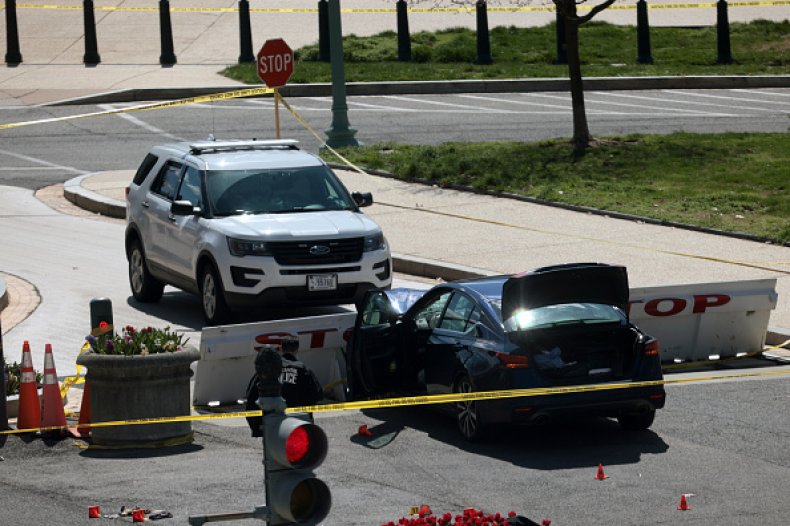 "USCP is responding to the North Barricade vehicle access point along Independence Avenue for reports someone rammed a vehicle into two USCP officers. A suspect is in custody. Both officers are injured. All three have been transported to the hospital," the U.S. Capitol Police department said in a statement.
Officials confirmed at a press conference that an unknown suspect and one Capitol police officer died. Acting U.S. Capitol Police Chief Yogananda Pittman said the suspect, who brandished a knife when he exited the vehicle, died in a hospital after being shot by Capitol Police.
A spokesperson for the D.C. Fire and Emergency Medical Services Department (DC FEMS) previously confirmed to Newsweek that they were transporting at least two victims to a local hospital.
One of the officers involved in the incident was transported to a local hospital via police car while DC FEMS transported the second, according to the Associated Press.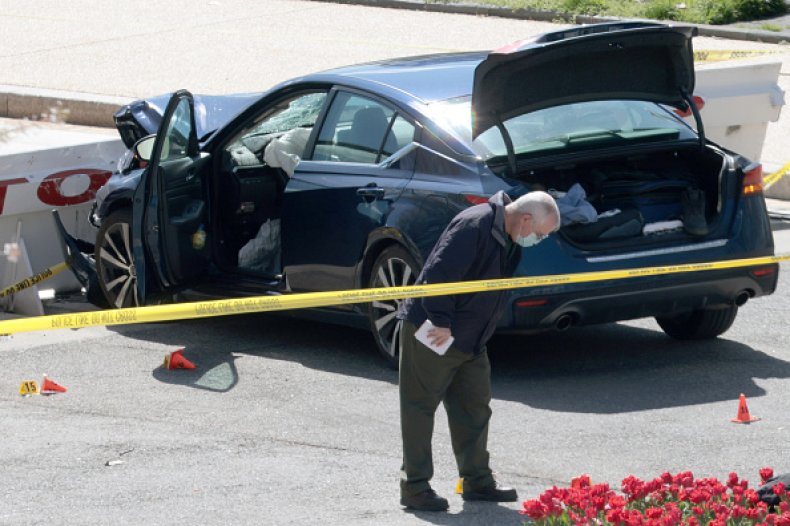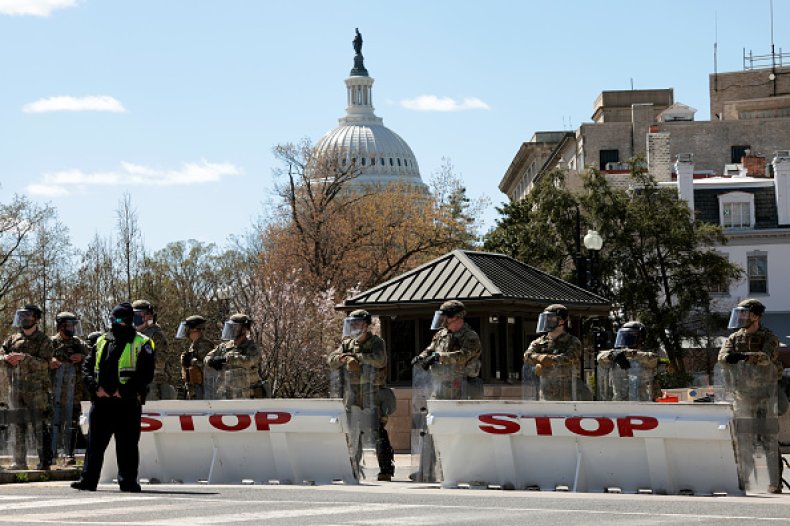 Robert Contee, acting chief of the Metropolitan Police Department, said that the attack "does not appear to be terrorism-related" but said an investigation is ongoing.
White House Press Secretary Jen Psaki, who learned of the situation during a press briefing, told reporters that President Joe Biden "always travels with a national security rep, of course within, somebody who serves as essentially an acting chief of staff, typically a member of the press team, who travels regularly to kind of reconstruct the team that's around him in the White House."
Biden was not in Washington, D.C. at the time. He departed the White House on Friday for Camp David. Psaki confirmed that the president is aware of what happened at the Capitol but has not yet issued a public statement.
Friday's incident came three months after insurrectionists stormed the U.S. Capitol in objection to the certification of Biden's electoral victory in the 2020 election on January 6. Capitol personnel has been on high alert and taken extra security measures in recent months out of fears of a repeat event.