The remnants of Hurricane Ida wreaked havoc on New York City on Wednesday night and the early hours of Thursday, causing massive flooding and at least nine deaths in the metropolitan area, which includes New Jersey.
The storm left a large swath of destruction across several states, leaving more than 200,000 homes in New York, New Jersey and Pennsylvania without power by Thursday morning. Some of the worst damage occurred in New York City. Flooding caused mass transit shutdowns, especially in water-filled subway stations, and many motorists were stranded on the roads.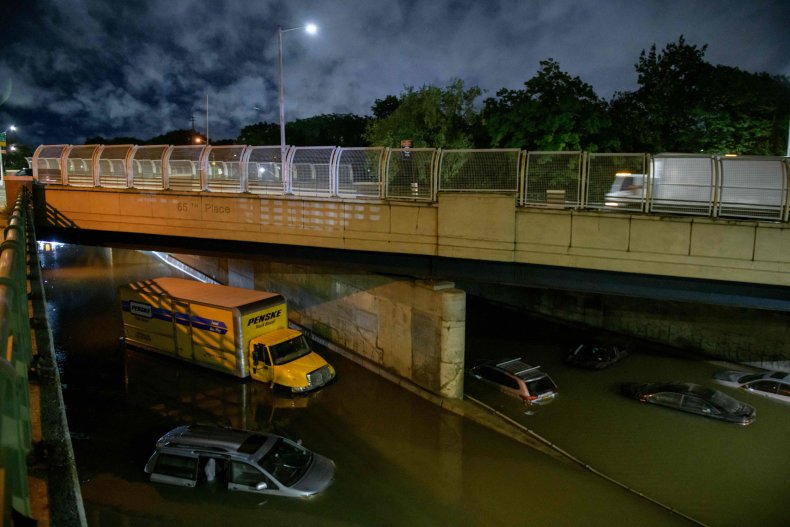 The National Weather Service issued its first-ever flash flood emergency for New York City, and Central Park set a record with nearly 7 inches of rain on Wednesday.
New York's Fire Department rescued hundreds of people from flooded roadways and subways. Emergency workers continued rescue efforts on Thursday, and authorities have warned about finding more victims during their searches.
More than half a foot of rain fell on the area in the short span of a few hours, but many people in New York City woke up to sunny skies on Thursday. However, the flooded streets and wrecked homes told a different story about the night before.
Below are some of the dramatic images and videos from New York City, many of which were captured by residents.
As indicated by the sheer amount of footage shared on social media, the city's subways were hit hard. Service on most subway lines was still completely or partially suspended on Thursday morning.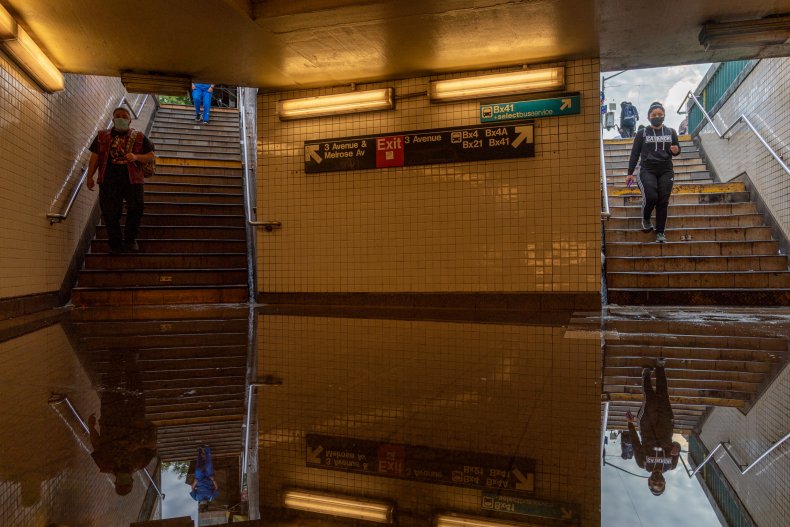 The mass transit systems and driving in New York were so bad that a travel ban was implemented in the city until 5 a.m. ET, according to an emergency alert sent by Notify NYC.
Many streets resembled waterways more than driving routes.
The flooding didn't just occur in the city's streets and subways, as apartments throughout the five boroughs were hit.
WCBS-TV in New York captured a startling shot of a Metropolitan Transportation Authority (MTA) bus that came to a stop after getting partially submerged in water on Staten Island.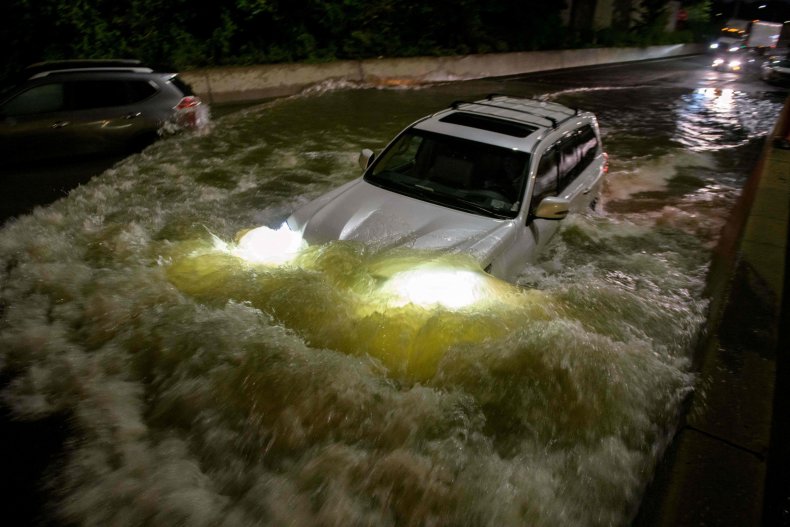 Hundred of flights were canceled at the metropolitan area's airports.
New York Governor Kathy Hochul spoke about the storm's aftermath in New York City.
"This has been absolutely stunning on a scale—people were just caught off guard and so shocked," Hochul told CNN. "The residents who thought they would safely be able to go down to their basements or take the trains that all of a sudden just—this absolutely unprecedented storm event changed everything. And New York City literally has been paralyzed."
New York City Mayor Bill De Blasio tweetedabout the tragic news of lost lives. He wrote: "Our hearts ache for the lives lost in last night's storm. Please keep them and their loved ones in your thoughts today. They were our fellow New Yorkers and to their families, your city will be there for you in the days ahead."