Photos: Violence and Protests at Ukraine's Parliament in Kiev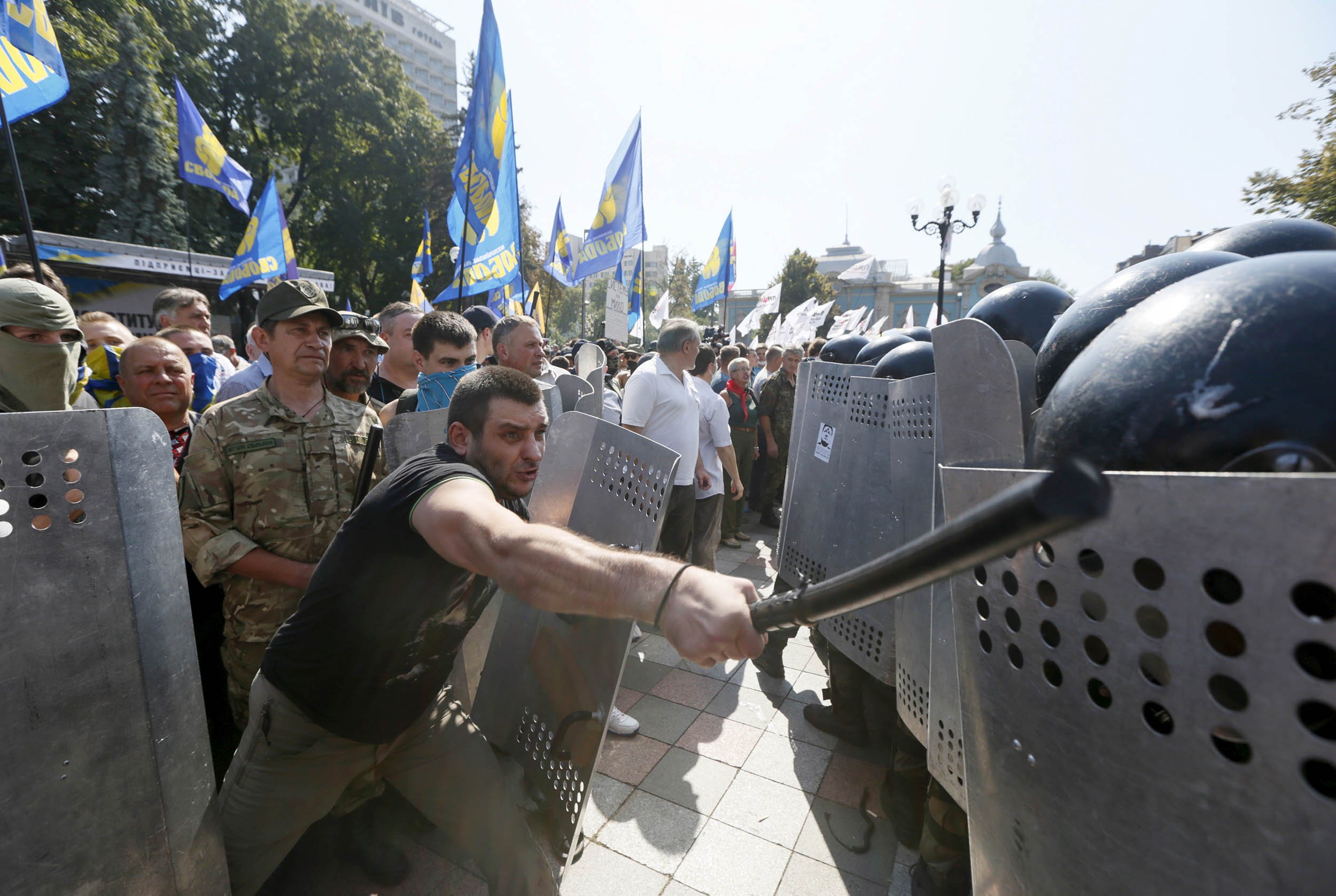 Ukraine's parliament was the site of mass protests and violence on Monday as Ukrainians expressed their displeasure with legislation that could grant local governments in eastern Ukraine greater autonomy.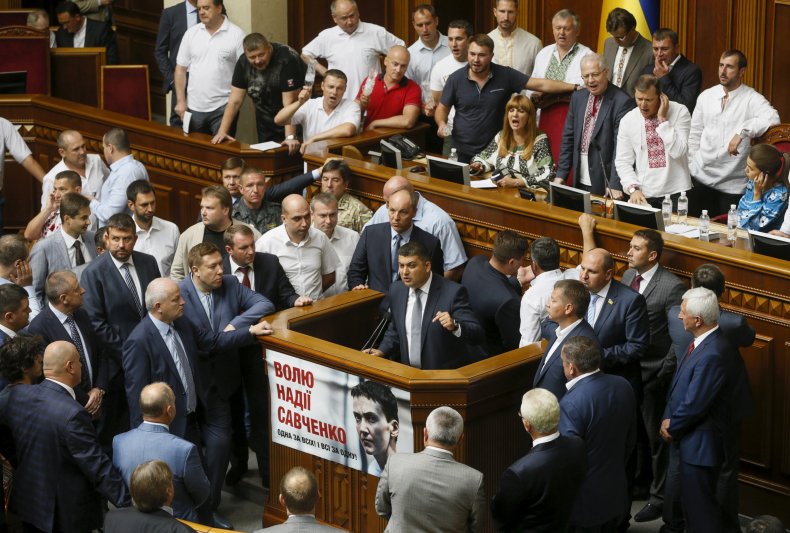 The legislation is meant to curb violence in the wartorn region, but some activists call it "anti-Ukrainian" and "pro-Vladimir Putin."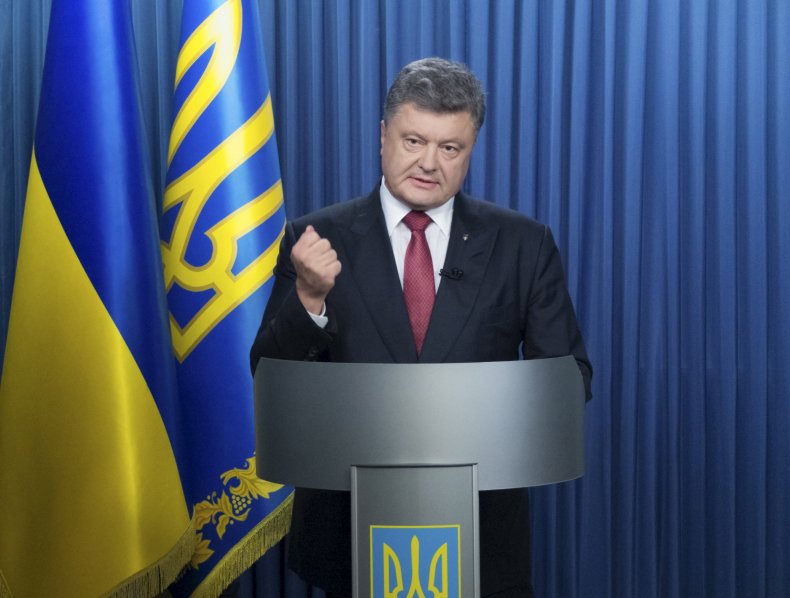 President Petro Poroshenko worked to avoid such readings of the legislation. "I am consciously undertaking steps to share my powers in favor of local communities and reinforce them with redistribution of financial resources. So that more money and more power for local communities corresponded with more responsibility and influence of local communities and citizens," he said in a speech.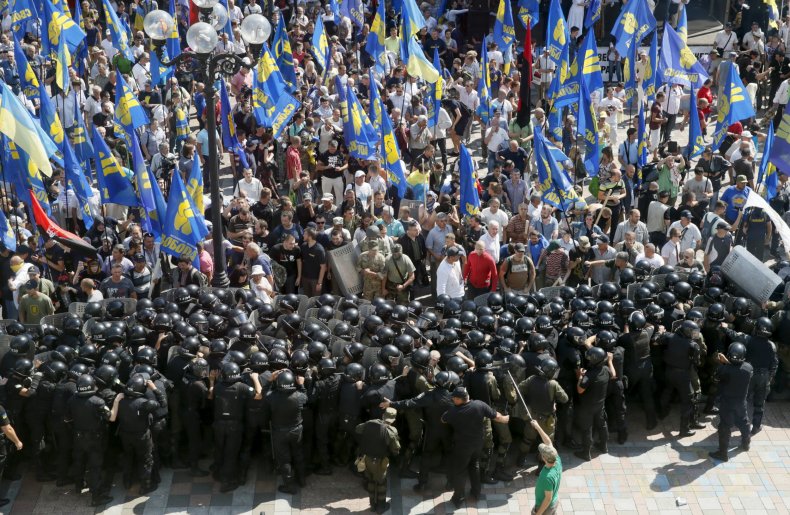 Regardless of the president's encouraging words, the protests turned violent as demonstrators tried to take down the fence around parliament and began to battle with police officers and national guardsmen.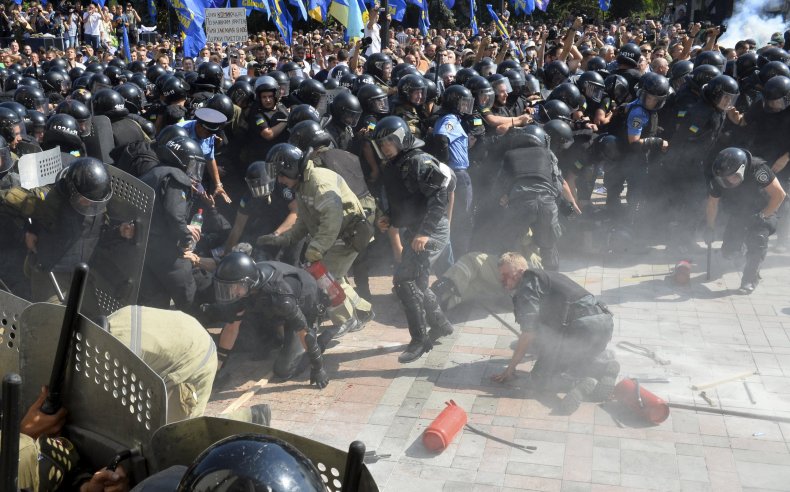 About 90 people were injured throughout the day, including 15 police officers.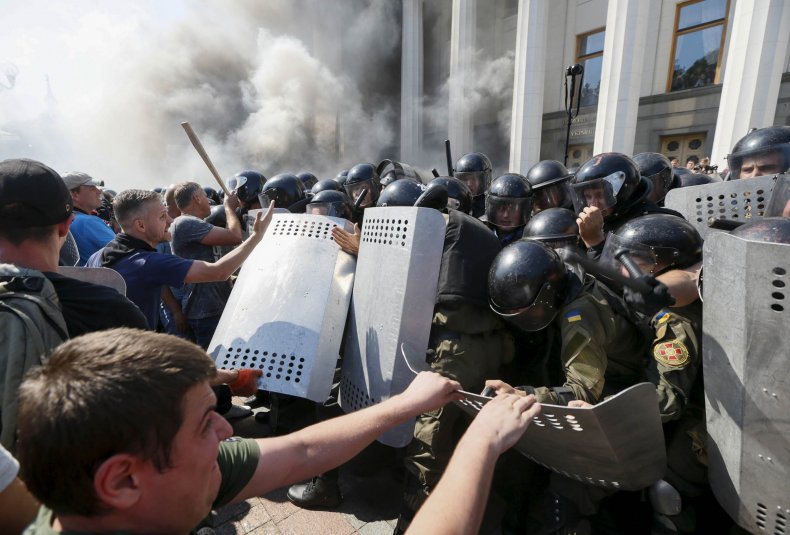 A grenade was thrown, injuring many of those in attendance. "To throw grenades on your guards, who just returned from the front, this isn't political. This is an anti-Ukrainian war of scoundrels, no matter what they call themselves," Arsen Avakov, Ukraine's minister of internal affairs, said in a statement.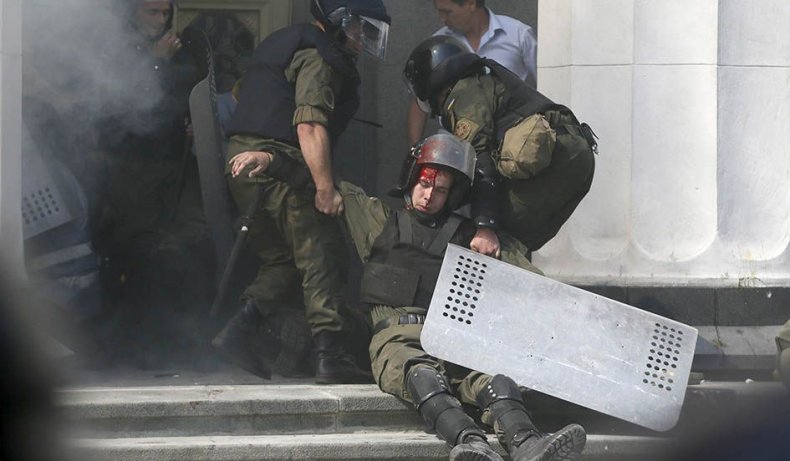 As a result of the violence, about 30 people were arrested, including the person suspected of throwing the grenade.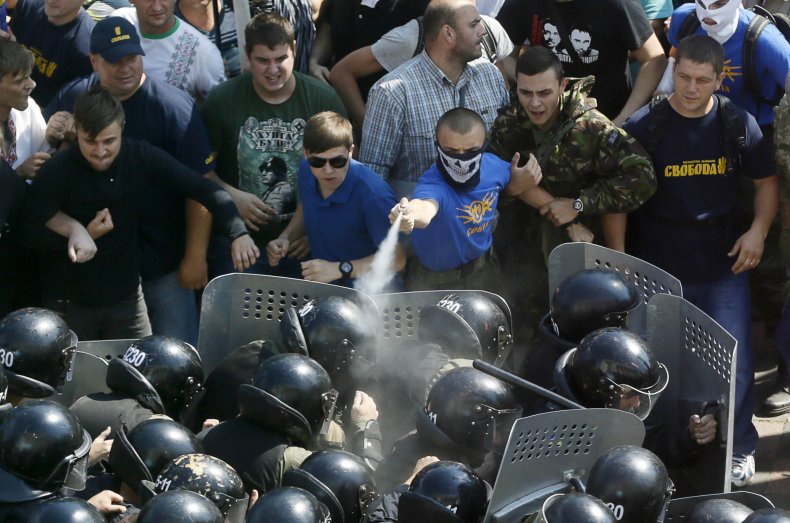 One service member died in the demonstrations. Many others clashed with protesters.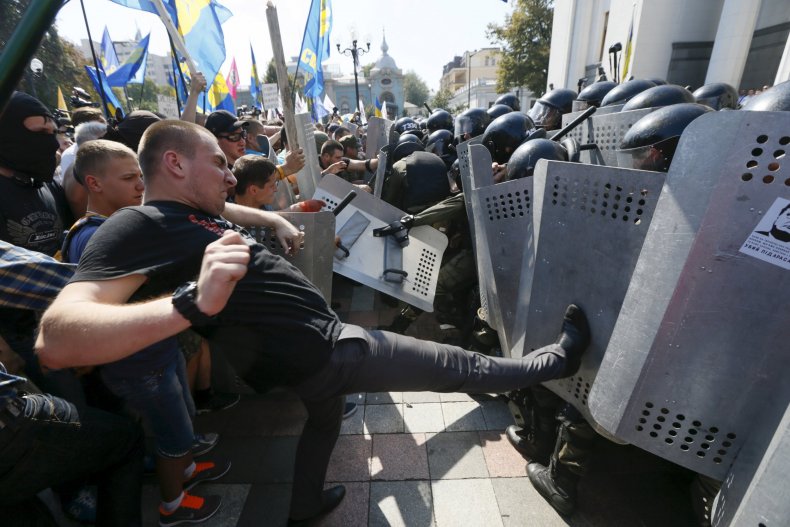 According to Avakov, some of the service members patrolling the protest had recently returned from the front lines of the war in eastern Ukraine.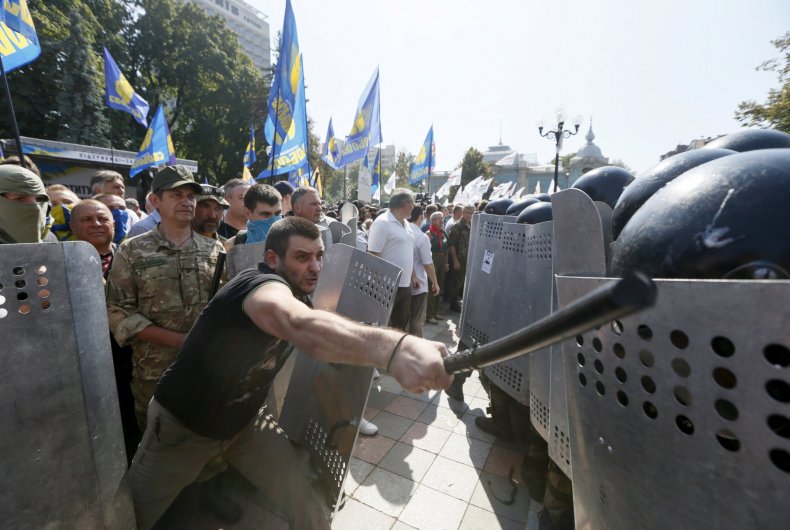 "No political goal will justify what happened today," the minister said.