What Was Neverland Ranch? Photos, Everything to Know About Michael Jackson's Child-Based Wonderland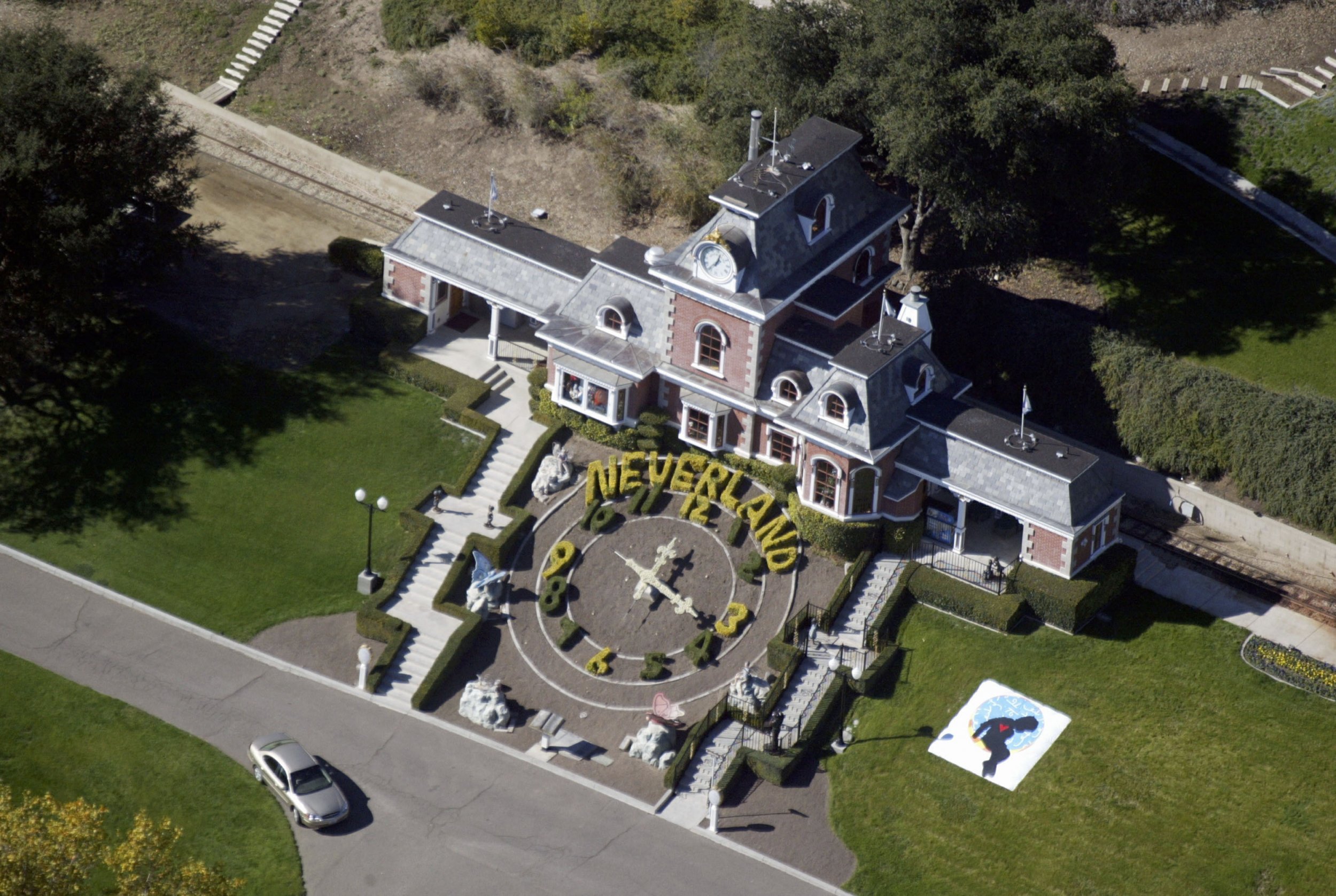 Neverland Ranch is as much its own character in Michael Jackson's life as any other aspect. The land is iconic for many reasons: from it being Jackson's home to being a beautiful property of lush and manicured landscape designed for happy memories. But some say the ranch has more sinister roots. Here's everything you need to know about Neverland Ranch, which is the main setting of HBO's Leaving Neverland.
Where Is It?
Neverland Ranch is in California, specifically in Los Olivos. It's about three hours north of Los Angeles, and an hour south of Pismo Beach California. The exact address can be found on Google.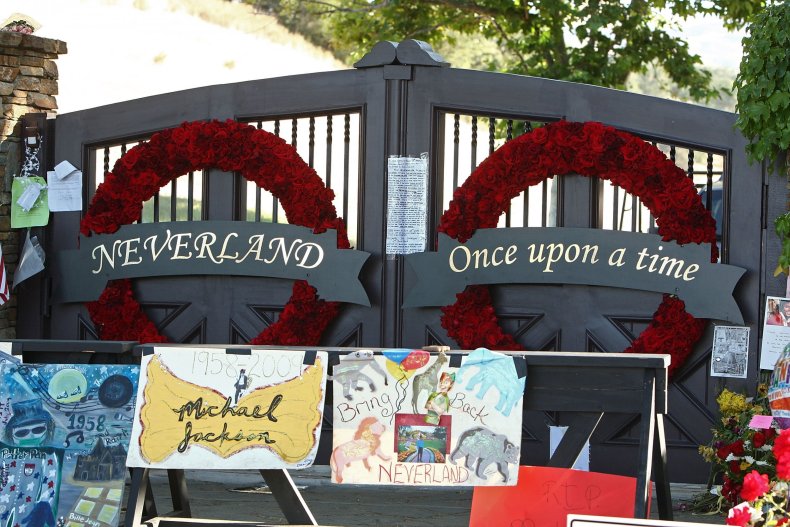 What Was It?
Neverland Ranch was Michael Jackson's home, but it was much more than that. The musician created the ranch to be a private theme park, where he would entertain children. Jackson's house itself was 13,000 square feet and designed in a French country style, according to Time.
The rest of the ranch was designed for family life, similar to any kid-friendly amusement park. There was a "train station," which had two on-grounds train lines. The inside of the station hosted a 50-seat movie theater. Jackson also had a handful of amusement park rides on the property.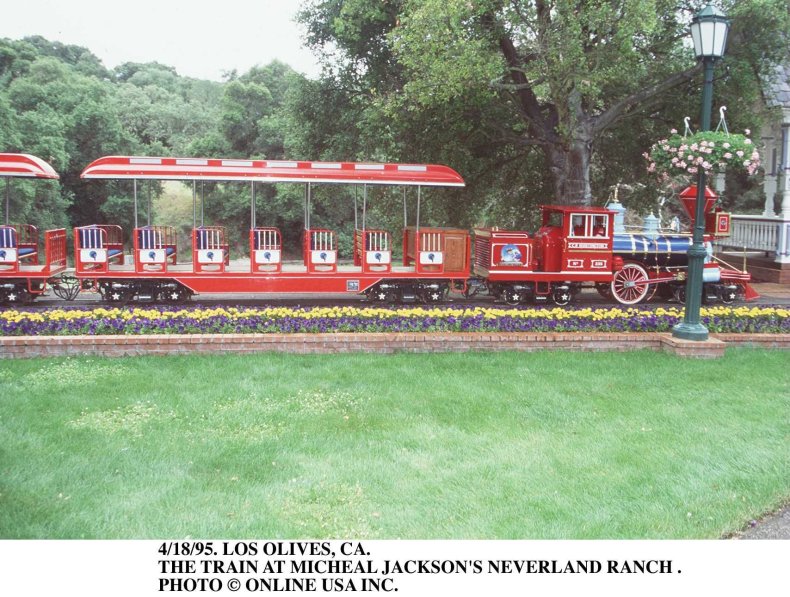 The ranch also had a zoo full of exotic animals. From tigers to elephants and Jackson's pet monkey Bubbles, the zoo was open to children who visited, and was around for Jackson's own enjoyment.
What Allegedly Happened There?
Jackson was accused of sexual abuse, including the alleged molestation of young boys at the ranch. Two boys came forward about their encounters with Jackson at the ranch in HBO's Leaving Neverland. Two other accounts exist, one of which took Jackson to court in 2005.
Jackson's former housekeeper alleged she'd found boys underwear in Jackson's bedroom hot tub, as well as other potentially compromising objects throughout the property in a 2019 interview with Daily Mail.
Throughout his life, Jackson denied all allegations against him. In his 2005 trial, he was acquitted. His family still speaks up on Jackson's behalf and preaches his innocence.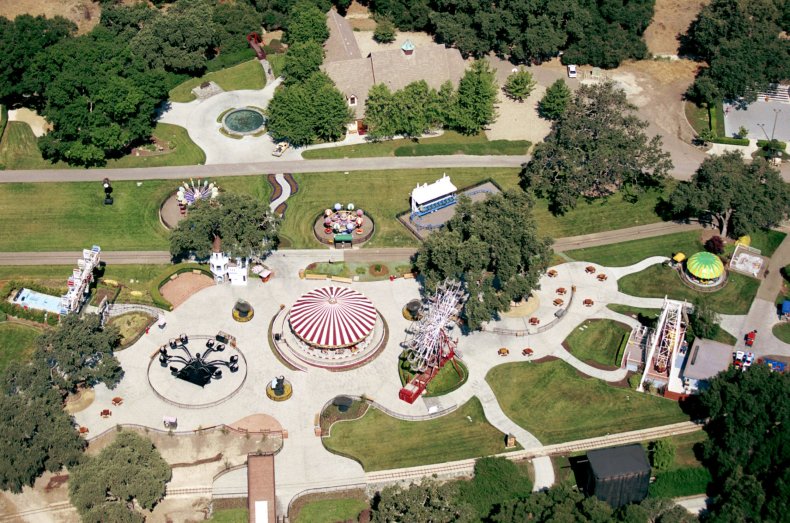 Can You Visit?
Neverland Ranch is not open to the public. The Jackson Estate explained the ranch couldn't be open to the public because of zoning regulations. Some fans of Jackson, however, still visit the property's gates and leave flowers and well wishes to the late King of Pop.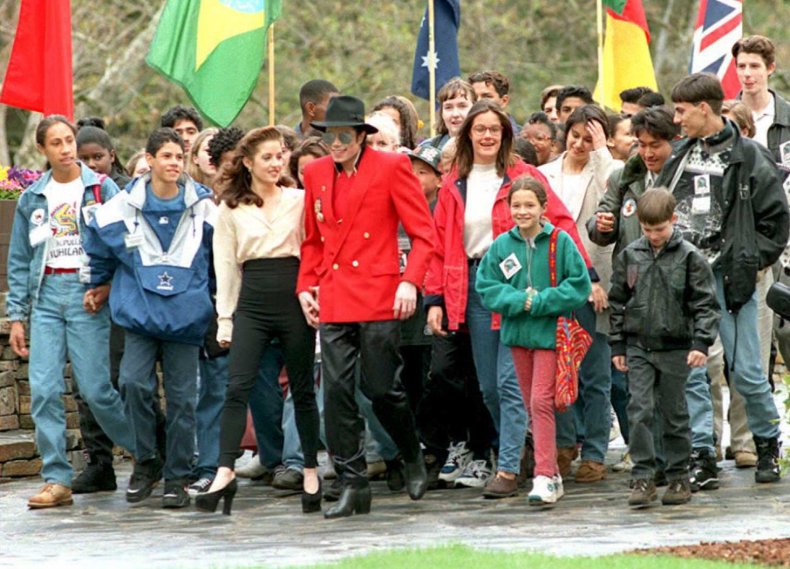 Can You Buy It?
Neverland Ranch, now named Sycamore Valley Ranch, is currently for sale. After Jackson's death, his belongings and the rides were removed from the ranch. Now, the train station, hedges and ponds are still a part of the property. It's currently on the market for $31 million, though when it was first on the market, it was listed for $100 million.