Photos: Where Ice and Snow Warm the Hearts of Festival Visitors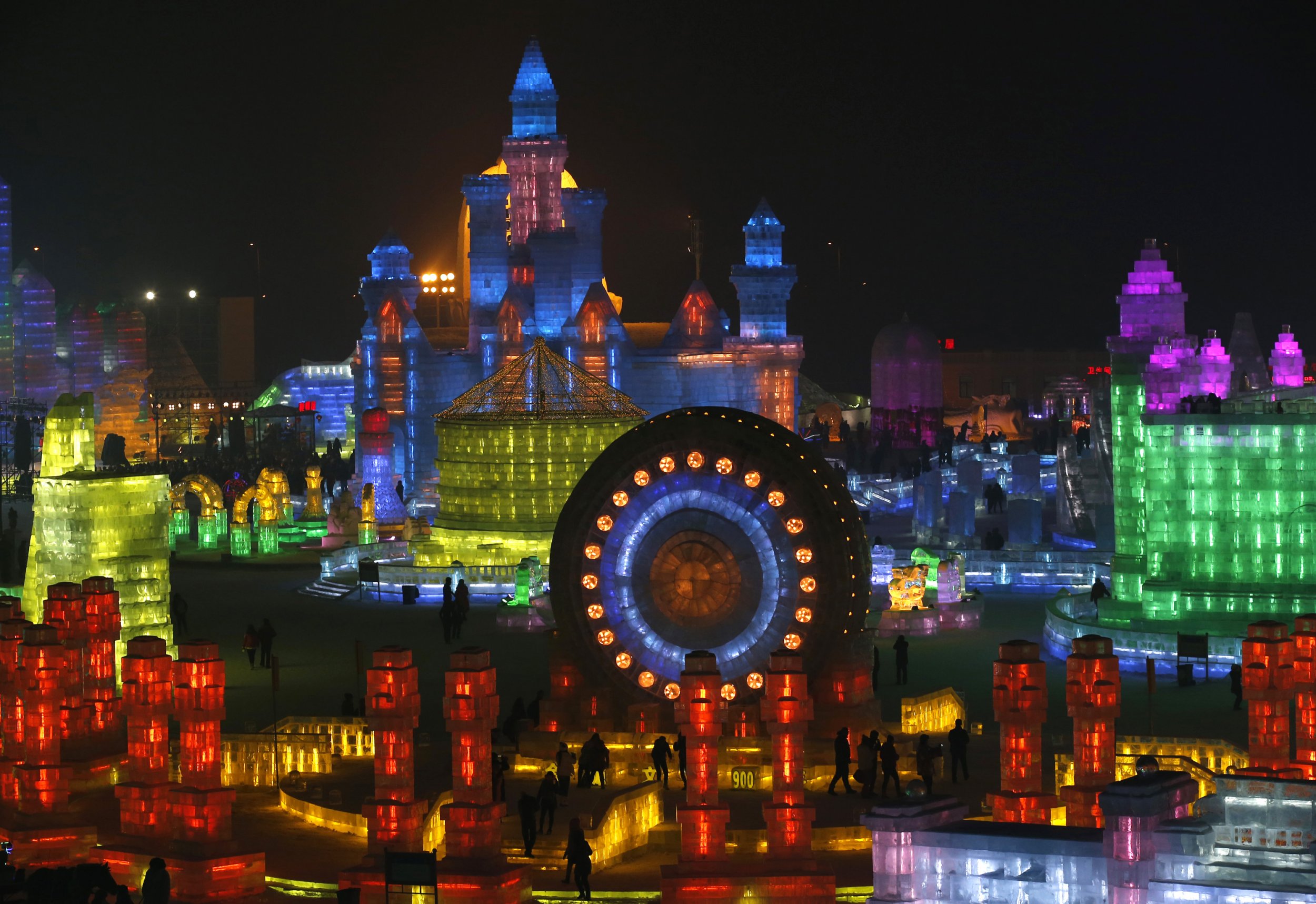 The northeast United States might be feeling an uncomfortable chill this week, but for Harbin, a city in China's northeastern Heilongjiang province, the colder, the better. Rather than complain, chilly temperatures are a cause for celebration with the 31st annual Harbin International Ice and Snow Festival, which kicked off on Monday.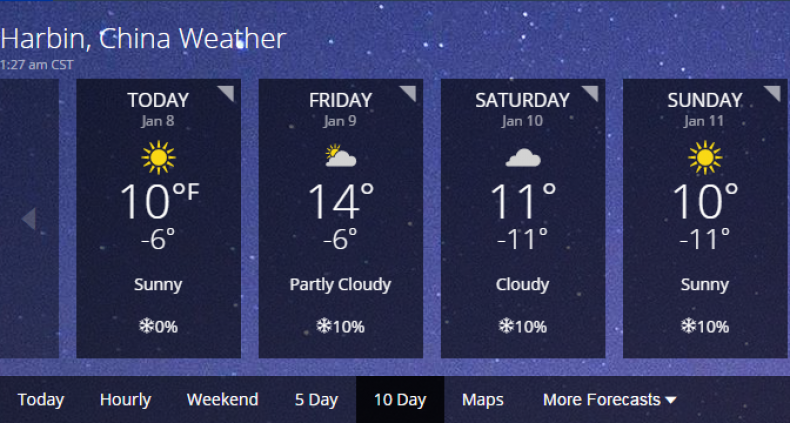 The festival, sponsored by the Heilongjiang Provincial Government, the Harbin Municipal Government, and the Tourism Administration of Harbin, begins on January 5 every year and runs through the end of February, depending on weather conditions.
The agenda for the festival includes snow and ice sculpture competitions, ice sailing, skiing, a "snow film art festival," exhibitions, performances and even a few wedding ceremonies on ice.
As temperatures dip, the city becomes a feast for the eyes, even if visitors can't quite feel their toes.