UPDATED | Wildfires in Northern California are devastating the famed Napa Valley wine region and forcing mandatory evacuations from hospitals and residential neighborhoods. California Gov. Jerry Brown issued a state of emergency in three Northern California counties and reportedly 1500 structures have been destroyed.
A fire in the hills above Napa Valley roughly the size of 150 football fields prompted the evacuation of 1,500 homes Monday morning, with a total of 20,000 residents forced to leave their homes by Monday afternoon. A second blaze engulfed about 20,000 acres near Sonoma and Napa counties. Major roadways along Napa Valley are closed as officials try to fight the fires, which the Sonoma County Sheriff's Office said has "spread very quickly" since starting Sunday night. Around 57,000 acres were destroyed by Monday afternoon.
California experiences about 5,400 wildfires each year, with tens of thousands of acres, destroyed. There was no cause provided for the Napa and Sonoma fires, nor information on any damage or injury estimates. Here are updates on the California wildfires and their impact on the northern part of the state: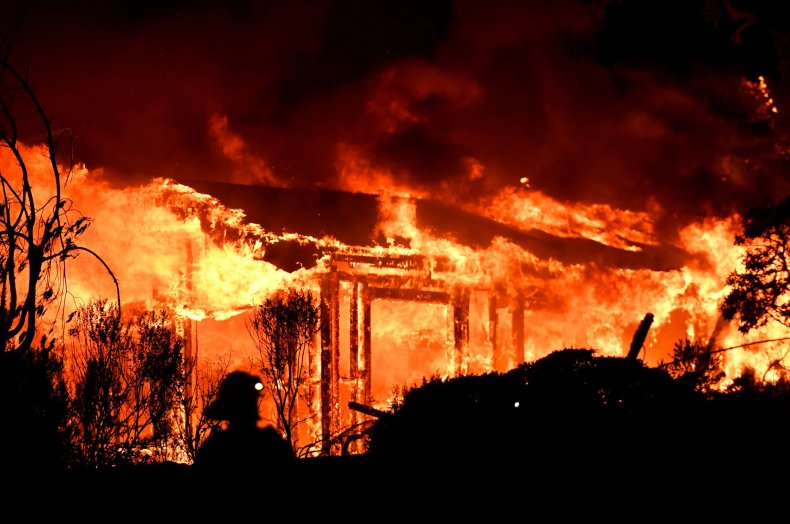 Northern California Wildfires Sweep Napa Valley
Mass evacuations are taking place, and emergency phone systems are "inundated," as the wildfires rage. As the evacuations expand, residents are being forced to move to shelters, schools have canceled classes, and the Santa Rosa Police Department warned the rapidly expanding fires are a "life-threatening situation." Winds are expected to spread the fires even further on Monday.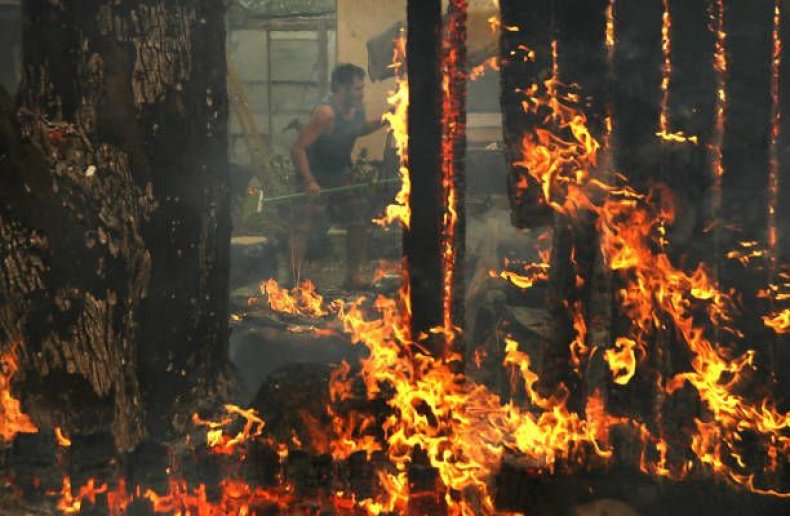 Santa Rosa Evacuations Expand as Blaze Grows
Mandatory evacuations in Sonoma County forced Santa Rosa residents to leave their homes about 50 miles north of San Francisco. Early Monday morning, the Sonoma County Sheriff's Office expanded the evacuation zone as the fires spread. Napa resident Bonnie Burton posted on Twitter, "Now hearing wind blow ash particles from #NapaFire hitting my window like rain as I try to sleep. Not fine."
Smoke Spreads to San Francisco
Residents about 60 miles south of the wildfires can reportedly smell smoke from the Napa Valley and Sonoma County fires. The Bay Area was reportedly flooded with emergency calls Monday morning as people feared their homes were on fire due to the smoke smell. The reaction prompted a smoke advisory from the Bay Area Air Quality Management District, reported the Las Angeles Times.