What Are Phthalates? Dining Out 'Raises Level of Chemicals Linked to Cancer'
According to a new study, dining out risks elevated levels of potentially harmful chemicals linked to diseases including cancer in the body.
Phthalates are used to make a range of plastics soft, flexible and durable, from shower curtains to nail polish and moisturizer. They can leach into food from processed materials such as food packaging, takeout boxes, gloves used by servers and processing equipment, and disrupt hormones in the body. A number of studies have linked several specific phthalates to breast cancer, type 2 diabetes and fertility issues.
Researchers at George Washington University and the University of California Berkeley and San Francisco used data from 10,253 participants of the National Health and Nutrition Examination Survey (NHANES), collected between 2005 and 2014. They found levels of the chemicals were 35 percent higher in those who regularly ate at restaurants, cafeterias and fast-food places.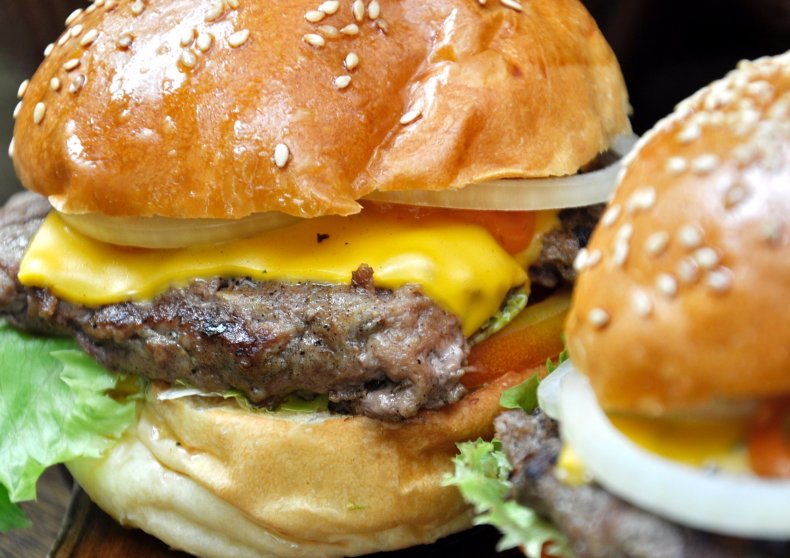 Participants who ate cheeseburgers and other fast-food sandwiches were found to have 30 percent higher phthalates levels.
The association was found to be highest for adolescents. Teenagers who ate the most amount of food purchased outside the home had 55 percent higher levels of phthalates in their urine than those eating home-cooked meals.
"Pregnant women, children and teens are more vulnerable to the toxic effects of hormone-disrupting chemicals, so it's important to find ways to limit their exposures," said lead author Dr. Julia Varshavsky, of the University of California, Berkeley, School of Public Health.
"This study suggests food prepared at home is less likely to contain high levels of phthalates, chemicals linked to fertility problems, pregnancy complications and other health issues," said senior author Ami Zota, an assistant professor of environmental and occupational health at Milken Institute School of Public Health (Milken Institute SPH) at the George Washington University. "Our findings suggest that dining out may be an important and previously under-recognized source of exposure to phthalates for the U.S. population."
Further research is now needed to investigate how phthalates can be removed from the food supply, said Varshavsky.
The study is the latest by the team to find a link between fast food and phthalates in humans. Previous studies showed a 40 percent higher level of phthalates in those who often ate fast food compared with those who rarely consumed it.
"It's important not to over-react to any reports such as this; however, there is always an important message, which we know already," certified dietitian and British Dietetic Association spokesperson Aisling Pigott told Newsweek. "Eating occasional processed foods is unlikely to do long-term harm, but we should strive and aim to eat home-cooked and less processed food more often.
The onus on reducing exposure to phthalates is on policymakers rather than the public, suggested Zota. However, she said preparing food at home is a "win-win" in terms of protecting one's health.
"Home-cooked meals can be a good way to reduce sugar, unhealthy fats and salt. And this study suggests it may not have as many harmful phthalates as a restaurant meal."