Phyn Smart Water Sensor Detects Leaks on the Cheap
Let me see if I can read your mind, mysterious reader, about why you're here. Have you recently had a damaging water leak? And, if that's not spot-on, did someone close to have one recently? The Phyn Smart Water Sensor won't stop a leak from happening, but it can alert you when one occurs. It's a low-cost option to help keep anxiety at bay. Even if you haven't experienced water damage yet, it could happen at any time. Being prepared is step one.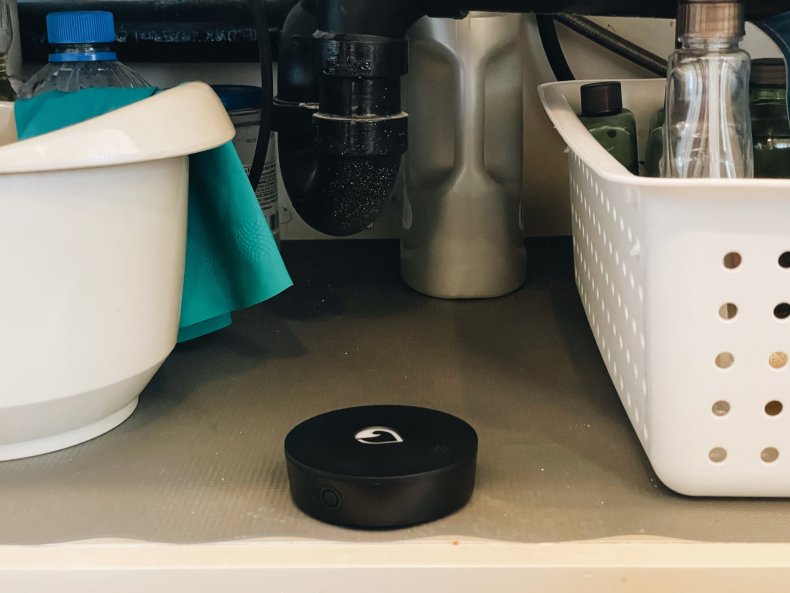 This sensor needs a quick setup to connect it to your phone. Once it's ready, it sits and waits to spring into action—alerting you to unwanted water. A leaky toilet, a distant basement sink, a backed-up shower drain or an old faucet are all perfect reasons to invest the $40 retail cost. There are some things to know about this sensor, but on the whole, it works as advertised. It's a solid choice to stay informed.
Detecting a Water Leak
Since we've already broken the fourth wall, here's another peek behind the curtain. Reviewing smart gadgets like smoke detectors, automatic shutoff valves and, of course, water sensors can be a challenge. Sure, you can simulate a leak or fake a scenario, but natural results are always preferred.
To test it, I set up the Phyn Smart Water Sensor in a bathroom. I connected an extension cable and positioned the sensor along the floor to detect any water leaking out of a shower door that has a cracked rubber seal. A month went by with nothing to report. Enough time had passed that I actually began not to see the stark black sensor on the light-colored floor.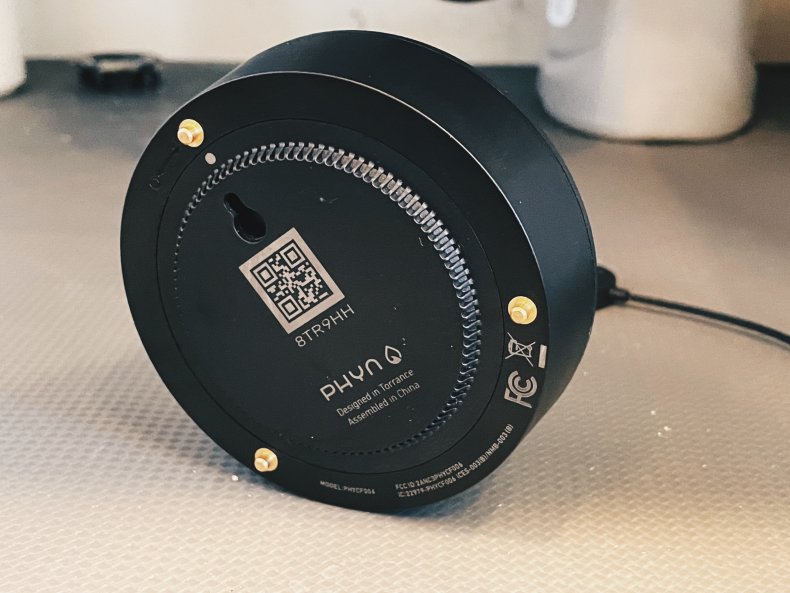 Then, startlingly, it beeped loud from its built-in speaker. It sent notifications. It felt a little like a five-alarm fire situation. It worked.
What set it off? I had come back from a run on a hot day and had been dripping more sweat than usual.
This is the kind of natural testing situation that helps confirm the product works as advertised. Feeling comfortable about how the product operates means knowing it will do its job when I'm not paying attention or expecting it.
Phyn Water Sensor Performance
Not only did the water sensor detect sweat dripping on the floor, but it wouldn't stop detecting it. I wiped up the water fairly quickly, but it kept going off. I pushed the side button to silence it, and then it went off again. I wiped the bottom of the puck with its bronze sensors. It went off again. The culprit was the add-on sensor cable that extends the detector reach by 4 feet. I unplugged that damp cable, and the faux emergency was over.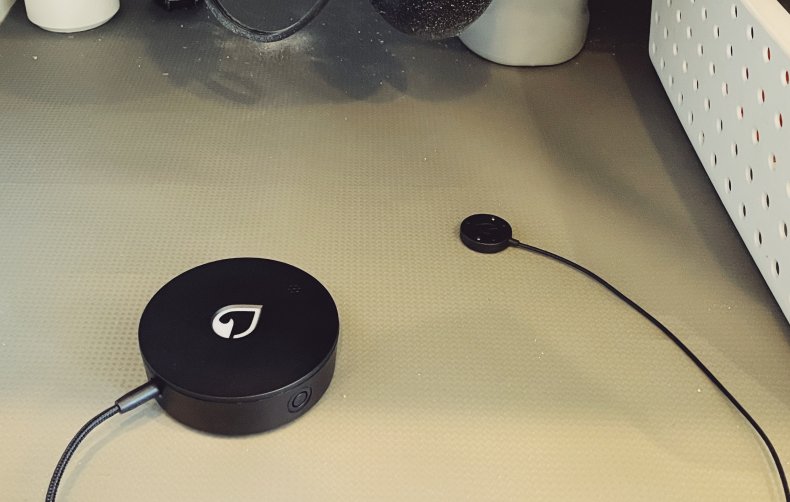 I did simulate other tests on the sensor with water drips. I moved it to other parts of the house, and each of those controlled tests produced a similar result to the "real" one.
Beyond water detection, this product can alert you to humidity over a threshold you set. It can also do the same for freezing temperatures. These notifications are configured in the basic Phyn app. While the app functions fine, it feels just a tad bare-bones. For example, temperature and humidity are displayed in a small widget view on opening. I constantly found myself trying to tap it and get the view to expand to be larger, to show more than about 9 days' worth of data points. There just are not many options available beyond setting humidity- and temperature-alert settings. You can also choose between receiving push notifications or text messages, or both.
Some miscellaneous items to note: This sensor comes with batteries, and those should last around two years before needing to be switched out. In most cases, this will be a set it and forget it situation. Additionally, Belkin is the parent company of Phyn, if name recognition is important.
Should You Buy the Phyn Smart Water Sensor?
To break it down simply, if you have one specific area you want to monitor for water leaks, this product is great. Go ahead and buy it. On the flip side, adding multiple $40 water sensors to your home as a precautionary measure could get costly. Plus, you might not want a black hockey puck-size device sitting out in plain view. The ideal location is in a cabinet or a discreet area so it doesn't compromise home decor.
Then again, if you have recently had a water leak, these are minor tradeoffs for being alerted to unwanted water.
Buy at Belkin.
Newsweek may earn a commission from links on this page, but we only recommend products we back. We participate in various affiliate marketing programs, which means we may get paid commissions on editorially chosen products purchased through our links to retailer sites.