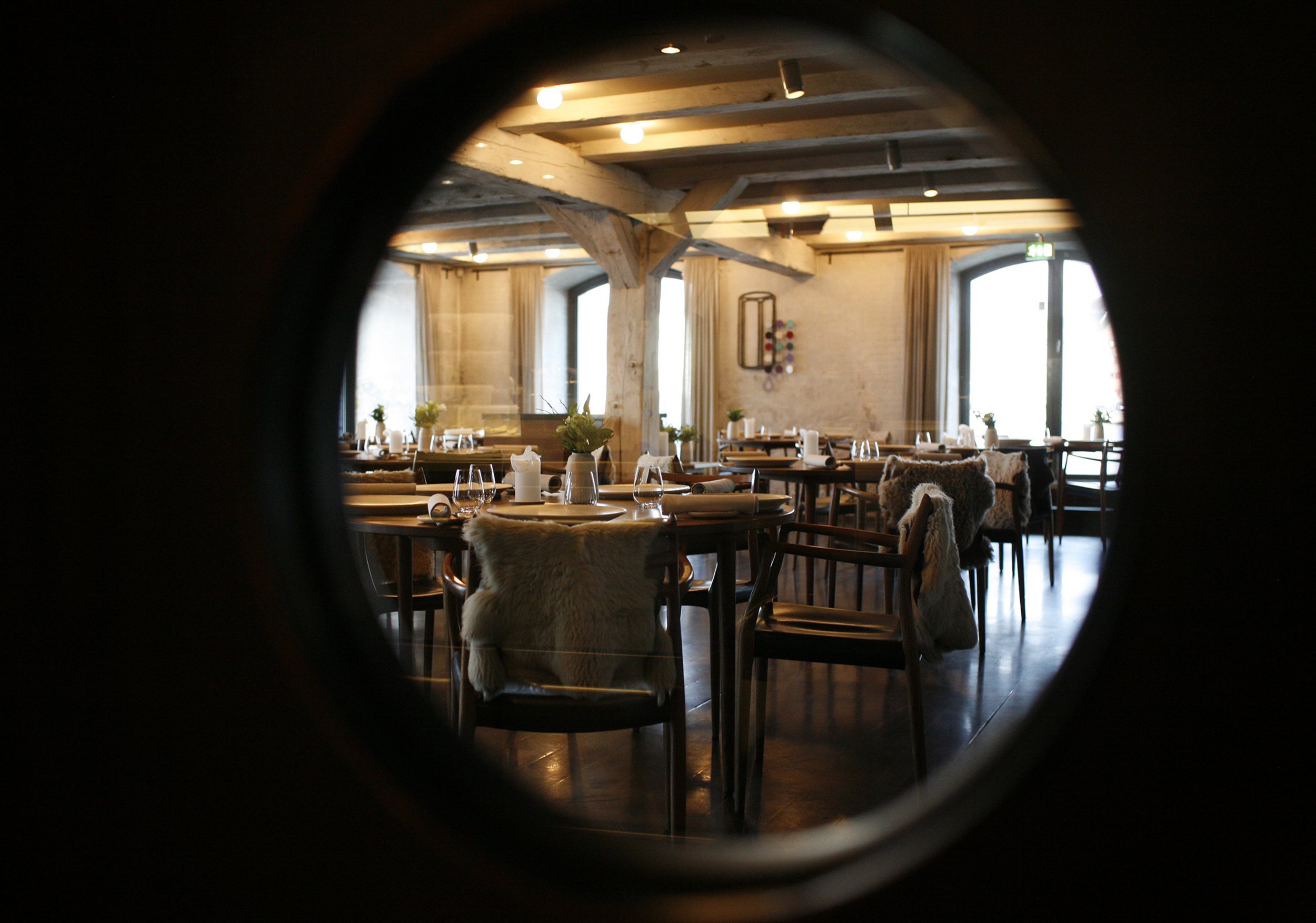 Can there ever be such a thing as the world's best restaurant? An impossibility, say the sceptics – how can you judge an establishment in a centuries old warehouse on the Baltic Sea against a place in an abandoned biscuit factory in Africa? Well, nearly a thousand people have done just that – and judged Noma, in Copenhagen, to be the world's best restaurant, while the Test Kitchen, in Cape Town, made it onto the list for the first time.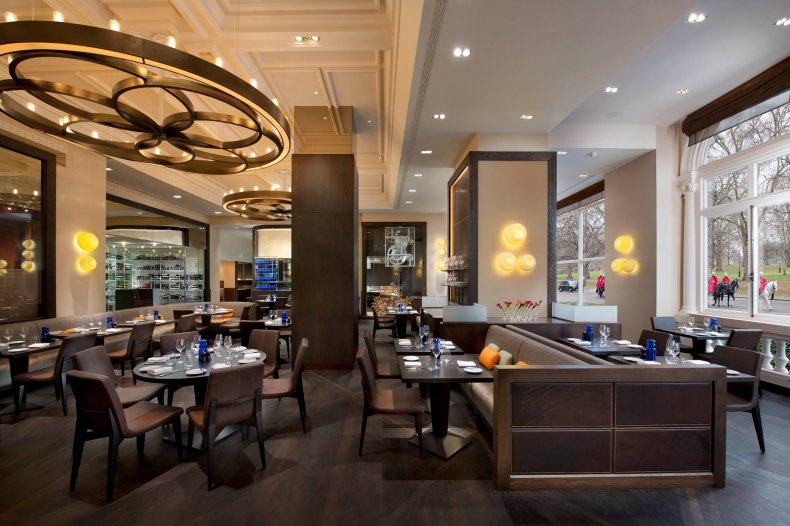 In Focus
In little more than a decade, the San Pellegrino World's 50 Best Restaurant Awards have become the closest thing there is to a culinary Oscars
Launch Slideshow

10 PHOTOS
In little more than a decade, the San Pellegrino World's 50 Best Restaurant Awards have become the closest thing there is to a culinary Oscars. The awards ceremony, attended by hundreds of the world's leading chefs and food critics at London's Guildhall last month, was streamed and tweeted around the globe, while the chefs themselves partied till dawn at the Clove Club in east London's Shoreditch.
The list, compiled by nearly a thousand of the industry's food critics and chefs, has achieved international fame for many of the participants, while others question the validity of such an enterprise.
The untold story is the growing rift between many leading French chefs and the 50 Best, fuelled perhaps by the fact that there has never been a French chef at No 1. Instead, chefs from the US, UK, Spain and Denmark have made it to the top. This has led to what is perceived as a boycott of the awards by a number of the most illustrious French chefs, such as Alain Ducasse, Joël Robuchon, Alain Passard and Guy Savoy. Last year, Robuchon and Ducasse were in London at the time of the ceremony, but neither deigned to attend, even though Ducasse was actually given the 50 Best's Lifetime Achievement Award.
But perhaps the biggest losers in France are the Michelin Guides, who have for more than a century been the arbiters of haute cuisine, with their star system and ratings done by a team of highly experienced anonymous inspectors. Gaining that third Michelin star ("worth a journey") has been the goal of thousands of chefs, but at present, there are only 110 restaurants in the world that can claim this honour.
Until recently, Michelin inspectors never broke cover, but now, perhaps because of their concern at the way San Pellegrino is encroaching on their territory, they have even started appearing on television reality shows, though discreetly silhouetted so as to avoid identification.
Michael Ellis, the American-born international director of the Michelin Guides, says that they have nothing to worry about: "We don't see the World's 50 Best as doing anything new that we haven't identified already – when you look at their list, all of these restaurants are already in Michelin guides, except in countries we don't cover."
He adds: "We don't do lists or have a quota for how many three-star restaurants there should be – it is based purely on objective criteria about what is on the plate."
However, Michelin's international branding power in the food sector is obviously waning. Some of the most trenchant criticism has come from Jean-Luc Naret, who headed it for seven years before Ellis arrived from having run the motorcycle tyre division of Michelin.
"Michelin does not treat chefs the way they should be treated – they should hold a gathering of the leading European chefs – the chefs need to be recognised and I think 50 Best are doing a good job on that, even though the Michelin selection process is more rigorous," says Naret.
"I drew up a global chart with new destinations, but nothing has been done since I left in 2010 and every year we hear less and less about the launch of the Michelin guides. I'm sure the 50 Best will continue to have a huge impact because everybody is happy to be rated and 50 Best have a beautiful party for all of the chefs in London!"
Michelin announced that they will finally bring out a regional guide to Scandinavia next year, as at present they only cover the five -major Scandinavian cities. However, San Pellegrino awarded Copenhagen's Noma the top slot in 2010 for three years and has regained it again this year, but it has never held more than two Michelin stars. When it comes to the region as a whole, it looks like Michelin are playing catch up.
While Michelin are losing out on the publicity stakes, their publication is also taking a big hit. While Michelin refuses to release sales figures of their guides, publishing sources say sales of their flagship France Guide are now less than 100,000, from around half a million in 2000, while the UK sales are somewhere below 7,000.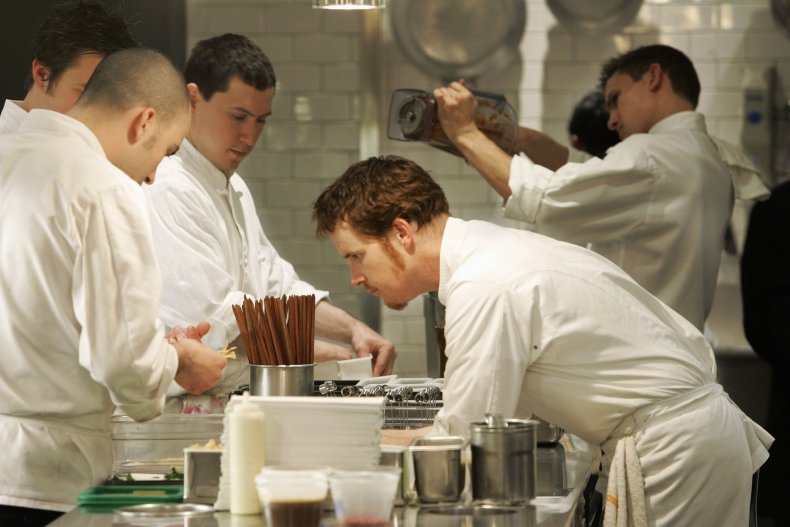 Brett Wolstencroft, the manager and co-founder of Daunt Books, Britain's leading travel bookshop, confirmed that Michelin sales are less than an eighth of what they were 20 years ago.
"When the UK or French Red Guide came out a few years ago, it was a major publishing event but now, with the emergence of the internet and other guides like Time Out, Zagat and Hardens, it is far less important. Since the release of the Michelin Red Guide to Paris last month, we have only sold one copy." Michelin counter this by saying that they have expanded their online presence, so they now get two million hits per month while their inspectors in France and elsewhere have begun using Twitter.
The World's 50 Best Awards are owned by William Reed Business Media, publishers of trade publications such as Restaurant magazine. William Drew, who is in charge of the awards, says: "We have always been very clear that we are not in competition with Michelin – we only cover 50 places, which is, of course, a minuscule elite of gastronomy across the world compared to their thousands of entries, but we see no reason why we can't exist in perfect harmony side by side."
But even some of the more knowledgeable food critics are starting to criticise the inconsistent standards amongst some of the recent awards of three Michelin stars.
Andy Hayler, the food blogger who has eaten at almost every one of the three-star Michelin restaurants on the planet, is particularly scathing about the recent Hong Kong and New York guides, which he says, in general, should be dropped by one or even two stars to compare them with France or Germany.
"L'Atelier de Joël Robuchon in Hong Kong has also been given three stars for what is essentially a chain restaurant, not nearly as good as the two-star version in Paris. Michelin have just awarded three stars to an Italian restaurant (Otto e Mezzo Bombana) in Hong Kong that is no better than a handful of places in London – the ratings there are completely bonkers."
But even in Europe, there are critical comments from Hayler: "A number of these new three stars are extremely ordinary – La Vague d'Or in St Tropez, De Leest in Holland, plus Reale and Piazza Duomo in Italy – every one of my foodie friends is baffled. It used to be a gold standard, with the odd famous French chef they wouldn't demote, but it's not like that any more – it is very frustrating."
That is not to say that there isn't critical comment about the World's 50 Best, with the most common complaint being that they favour the trendy and innovative over the more traditional establishments.
Andrea Petrini, the well-known food journalist, is the chairman of the French judging panel of the 50 Best. He thinks such criticism is not justified: "Of course San Pellegrino focuses on what is new and innovative because these are the chefs people are talking about, so naturally they gain more votes than places that have been highly regarded for years."
And the future? "I have never been a big fan of Michelin – the new trend is something more nature-oriented, less grand and more personal, with stronger connections to the soil and regional produce. No one wants to go to gastronomic temples any more – now it is much more relaxed."