Pics of Jennifer Aniston, Julia Roberts in Days Before Photoshop Go Viral
A video showing how celebrities used to look in the days before Photoshop and editing has gone viral.
The video showed how celebrities like Jennifer Aniston, Sarah Jessica Parker and Julia Roberts looked like in photographs in the '90s, compared to how they would look now.
TikTok user @caroline_in_thecity argued that natural pictures of female celebrities wouldn't be seen today as their pictures would be filtered or airbrushed in some way to distort reality.
"Let's talk about life before Photoshop. The early to mid-'90s," the TikToker said. For her first example, she actually used an image of Aniston from 2003 when she was 33 years old on the set of Friends. The rest of her examples were actually from the '90s and earlier though.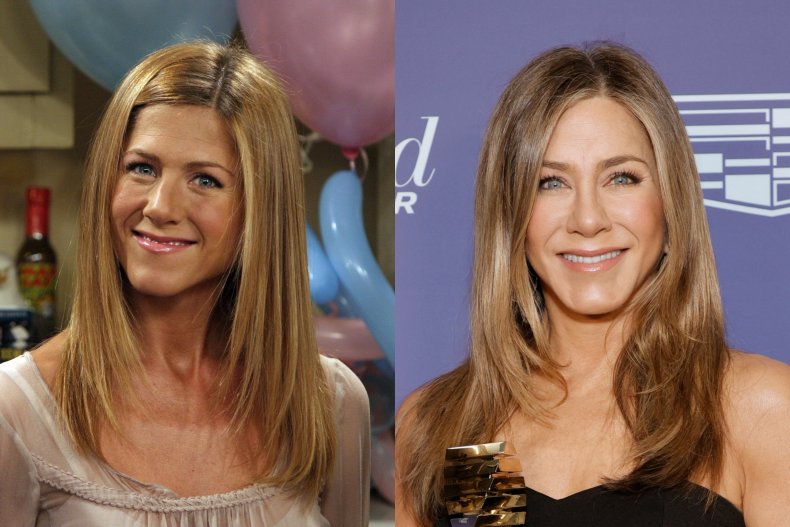 Caroline, a commercial photographer, then applied a light filter to the natural picture of Aniston to show how we'd see her if the picture was published today. She continued by applying the same effects to celebrities from that era including Parker, Roberts, Jane Fonda and more. "It's weird how we don't see 'raw' images anymore. Nearly everything has post [edits]," Caroline said.
The video has been watched over 1.3 million times on TikTok, and Caroline went on to share a second part which featured more celebs like Gwyneth Paltrow, Courteney Cox and Lisa Kudrow.
A user commented that Getty Images, of which all of the photos included were from, cannot use Photoshop for its images, but Caroline suggested this wasn't the case. "Not true, Getty Images can have skin editing and don't have to note that," the professional photographer replied. "There are many photos missing pores on Getty site, skin has been smoothed."
The discussion over how much Getty Images, one of the largest distributors of stock and editorial images in the world, edits its pictures has been debated over the years.
Responding to Newsweek request for comment, a spokesperson for Getty Images pointed to its editorial standards' mission statement.
"We do not airbrush our editorial content. Getty Images' provides faithful and comprehensive documentation of the events we cover. Images are delivered to the customer with accuracy, transparency and free of manipulation and bias," a spokesperson said.
Addressing the the specific examples used within Caroline's TikTok video, Anne Flanagan, VP of PR, Communications & CSR at Getty Images suggested the technology of the time could explain the differences seen.
"Most of that TikToker's examples were from the mid to late 90s—and were likely shot on film. Analogue had a totally different look, and tolerance to exposures etc," Flanagan said.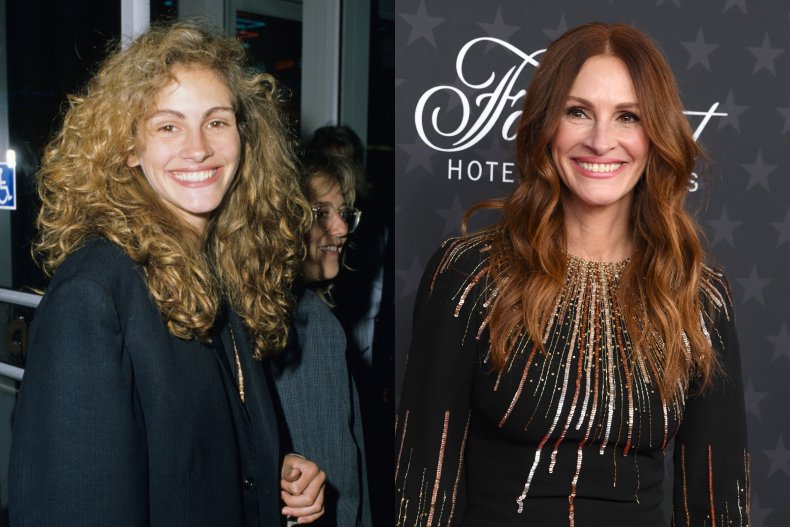 In 2017, Getty Images implemented a rule that contributors to its site (ie. photographers) banning submissions that altered or edited body shapes.
In an email sent to all contributors, Getty stated that "you do not submit to us any creative content depicting models whose body shapes have been retouched to make them look thinner or larger."
This implementation was specifically for the site's creative content, and not necessarily for the editorial section.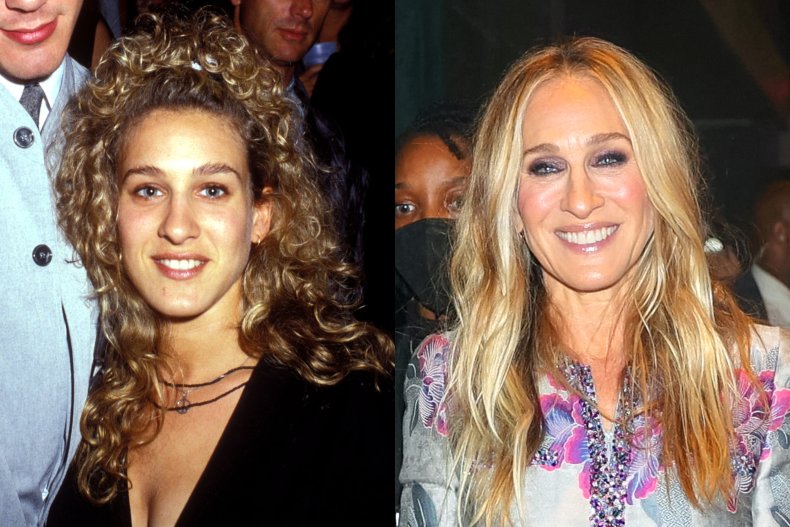 It added that while the change of body shape was not to be edited, there were other things it couldn't restrict: "Other changes made to models like a change of hair color, nose shape, retouching of skin or blemishes, etc. are outside the scope of this new law, and are therefore still acceptable."
According to The Guardian, Getty "prohibits manipulation of images for news and events" but on paid commercial assignments undertaken by Getty, such as promotional photoshoots, "retouching" takes place at a clients' request.
If as part of a paid commercial assignment a client requests 'touch ups,' Getty's policy is to include an editors note in the caption that says what was done to the image.
Updated: This article was updated on 02/15/2023 at 10:30 a.m. ET to include the response and quotes from the Getty Images spokesperson.