In Pictures: 10 Years of the Apple App Store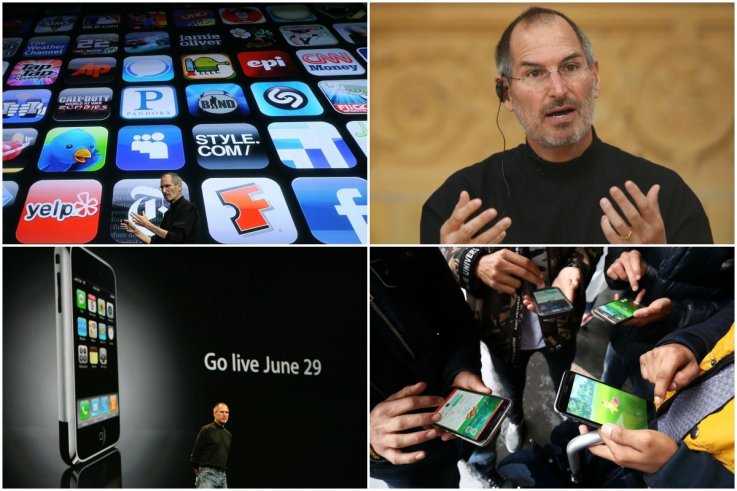 Eleven years ago, Apple released the iPhone. A touchscreen smartphone that would fundamentally change the industry forever.
But it wasn't until 2008, a year later,, that Apple's prodigal son would get its most important feature: the App Store. Simply calling it a revolution for Apple is underselling it-the App Store ended up defining and guiding the success of the smartphone generation.
In March 2008, Steve Jobs officially announced third-party developers would be able to build applications for the new model iPhone. Apple retained final control over what would be allowed (in true Apple fashion), but the floodgates were open.
Upon its launch on July 10, 2008, Apple's App Store had 500 applications available for download. Many of them were basic, but they showed off the features that would eventually attract a widespread audience. A highlight was PhoneSaber, a Star Wars-related app that would give users a lightsaber on their phone.
It would make noises similar to the movies when swung—thanks to the accelerometer—and you could pick your lightsaber's color. It was quickly killed off by THQ and LucasArts for copyright violations, but has since been replaced with a licensed version.
Apple co-founder Steve Jobs wasn't always on board with the App Store. According to 9to5Mac, he originally wanted developers to build web apps optimized for Safari. According to his biographer Walter Isaacson, Jobs had denied the idea of third-party apps at least "half a dozen times".
But after the original iPhone was jailbroken, developers quickly ditched the HTML 5 coding on Safari to build native apps. Twitterific and Tap Tap Revolution were both made available quickly. Then came SDK (software developers kit), which was Apple's way of conceding defeat on Safari web apps.
Fast forward 10 years and the App Store is the defining feature of the iPhone. Apple even ran a marketing campaign "there's an app for that" in 2009, that sound entered common parlance.
As of March 2017, there were 2.2 million apps available for download in the App Store. Apple has profited hugely from its growth, and according to TheTool, the App Store has generated more than $70 billion in revenue as of June 7.
But just how did the App Store grow from a Steve Jobs rejection to one of the most profitable ideas in the industry?