The 30 Highest-Paid Actors in the World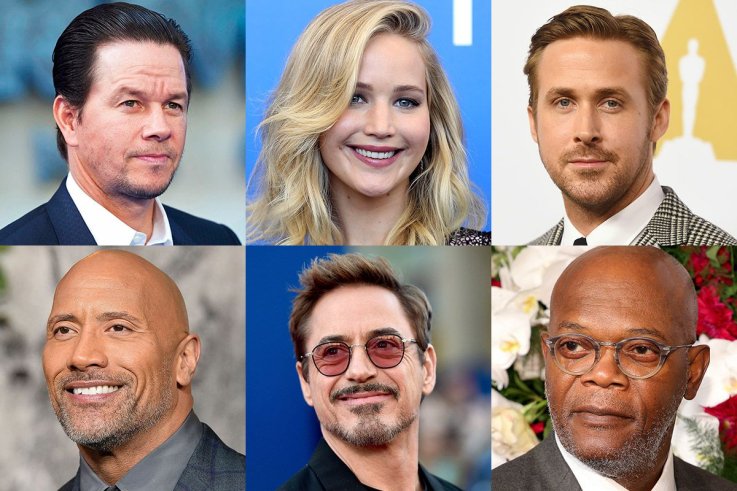 We've all heard the stories of movie stars and their dizzying salaries. Ridiculous, isn't it, that some people can earn millions for a smile and a wink and few lines read from a script?
But here's something else: The movie-making business is also the money-making business, and the brightest stars not only earn the biggest bucks, they make them too. Global box office revenue in 2016 was $38 billion and is projected to rise to $50 billion by 2020. People go to the movies to see the megastars. They're worth every dime.
Business magazine Forbes keeps track of the salaries of the Hollywood A-list, basing its calculations on "data from Nielsen, ComScore, Box Office Mojo and IMDB, as well as interviews with industry insiders." Forbes adds: "All figures are pretax and scored between June 1, 2016, and June 1, 2017; fees for agents, managers and lawyers are not deducted."
When the person who ranks 30th on the list is raking in $11.5 million, you get an idea of how profitable an industry it is.
For all that, and as journalist Natalie Robehmed writes, the latest list of Hollywood salaries demonstrated that "a gender pay gap persists in Hollywood." The top 14 earners were men, with only nine women featuring in the top 30. The world's highest paid actress earned an estimated $26 million, according to the list, only slightly more than one-third of what the highest-paid male counterpart earned.
However, the list was published in August 2017, based on figures from the previous year, and Hollywood has been a highly turbulent place since then. Mogul Harvey Weinstein has been exposed and disgraced while the #MeToo and "Time's Up" movements, aimed at fighting sexual harrassment, have gathered pace. Only time will tell whether the efforts to close the gender pay gap, in Hollywood and beyond, will bear fruit.