In Pictures: The 75 Most Powerful Military Forces in the World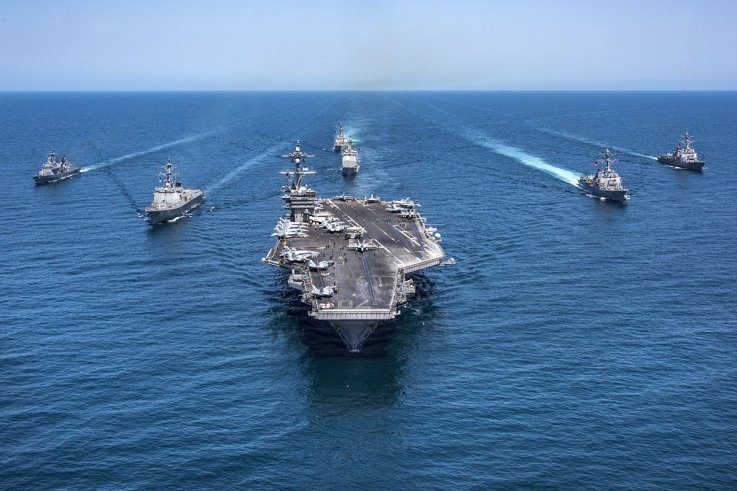 In his first address to a joint session of Congress on February 28, 2017, President Donald Trump announced his plans "for one of the largest increases in national defense spending in American history." What was relatively unique about this declaration—much more, in fact, than the amount of funding Trump suggested—was the absence of any new military mission to go with it.
Where previous administrations had injected money into the armed forces for a particular project, to realize a specific aim, Trump's plan seemed to be a bigger military for a bigger military's sake. If anything, Trump had expressed his intent to withdraw American soldiers from as many places around the world as possible.
But when it comes to the size of state militaries, everyday rationality isn't the common frame of thinking, at least not as the public sees it. When America's borders seem so secure—there is no threat of invasion—having such an enormous standing army (1.3 million active-duty troops and about 800,000 in reserve) might look strange. The traditional notions of war—army against army—look increasingly obsolete, as non-state actors play an ever-more influential role.
But military action is changing, rather than disappearing. For while America is ostensibly at peace, as the New York Times report, "the United States also has a global presence unlike any other nation, with about 200,000 active troops deployed in more than 170 countries." America is not alone in this endeavour, but each powerful nation-state has a different strategy for how it will deploy its military might.
The Global Firepower survey ranks the relative strength of the world's military powers. Each country is given a Power Index score (the lower the better), determined by using more than 50 parameters, including manpower available and diversity of weapons. In this gallery, Newsweek looks at the most powerful military forces in the world, starting with the 75th strongest and working up to number one.