In Pictures: The 50 Best-Selling Singles Artists of All Time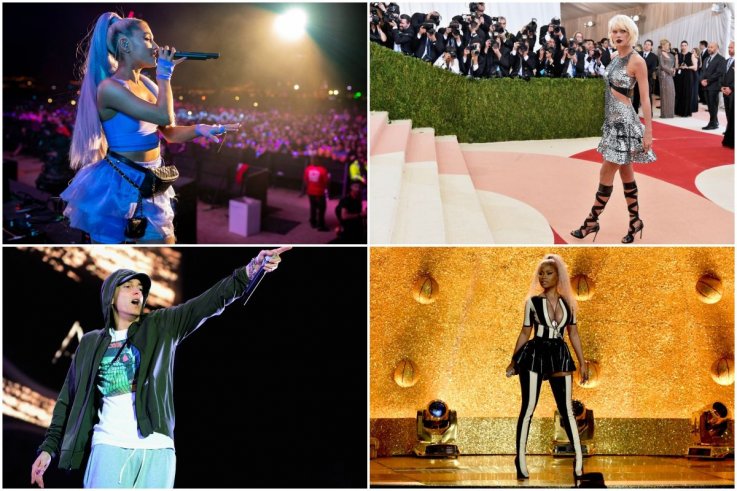 Hit singles are what the music industry is all about these days. No one buys albums anymore, you just find a hit song you like and add it to your Spotify playlist.
But how do you quantify a hit single, especially given most people stream music now? Apart from the traditional way of buying a song from iTunes—which counts as one unit—every 150 streams on Spotify or Apple Music (or any other music streaming subscription) counts as one unit.
Put that into perspective, if you have accrued more than 100 million units (which just three artists have), that would require their songs to be streamed 15 billion times.
That's a lot of streaming to get through.
Meanwhile, spare a thought for the humble album. In 2007, 500 million albums were sold across all different formats, according to Statista. In 2017, the total number fell to less than 170 million. The music industry as a whole has struggled with this: Total revenue worldwide fell by $9 billion between 2002 and 2015.
This list, which deals with US sales and streams only, is compiled by the Recording Industry Association of America (RIAA), who also listed the top 50 highest selling albums. Interestingly, the Beatles only managed to finish 10th on that list. For number one, find out for yourself here.
So who makes the cut for the highest selling artists based on hit singles? There are some obvious ones in there, such as the Chainsmokers who found recent success with their song "Closer".
And then there are some you would expect to be near the top, such as Drake and Justin Bieber.
As for the classics, such as the Beatles or Michael Jackson, don't expect to find many of them here. Their audience is far less likely to have embraced musical streaming platforms.
Without further delay, here are the top 50 artists based on digital single units.