In Pictures: Benin Celebrates its Voodoo Holiday
Benin celebrated its national voodoo holiday on Sunday, with ceremonies around the country attended by hundreds of followers of the spirit religion from as far away as South America, Reuters reported.
Worshippers gathered in towns including Ouidah, on the West African country's southern coast, to pray for peace during the country's presidential elections scheduled for February. A well-known voodoo priest, David Kofi Aza, said in December 2015 that an oracle had predicted an outbreak of post-electoral violence because the loser would refuse to cede to the victor. Benin's current president, Thomas Boni Yayi, has been in power since 2006.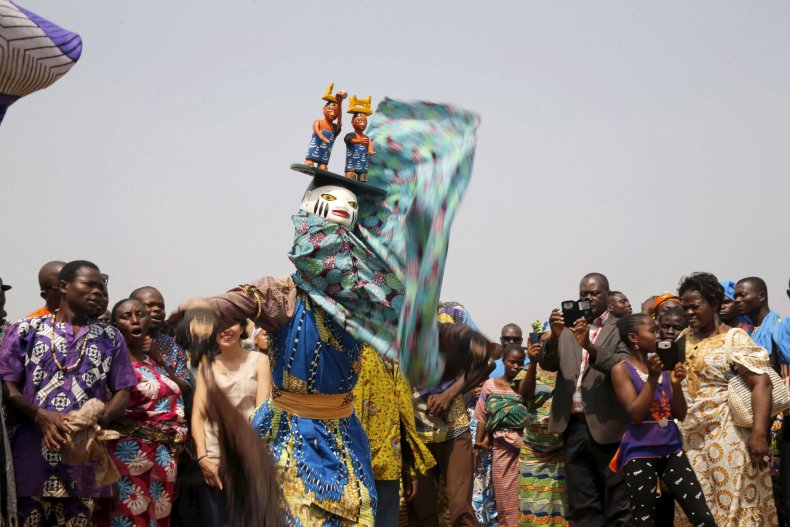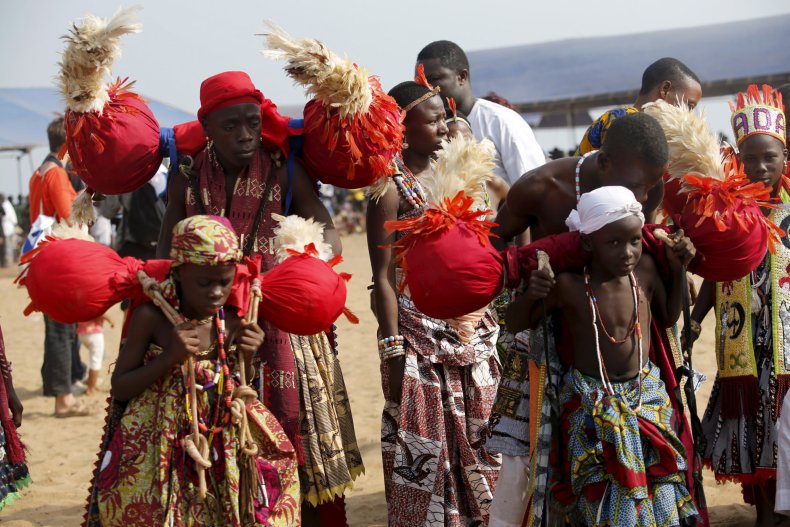 Around 17 percent of Benin's population, which totals 10.4 million, ascribe to some form of voodoo belief system. Voodoo is a traditional African spirit religion that spread to the Americas when slaves were sent there to work, according to Reuters. The first voodoo national holiday in Benin was in 1992.
Worshippers on Sunday offered prayers to the dead and animal sacrifices, petitioning the spirits to ensure there would be no bloodshed at the election. At the Ouidah ceremony, a voodoo spiritual leader named Daagbo Hounan Houna II declared that "the elections will pass in a peaceful manner in the name of the bounties of the ancestors."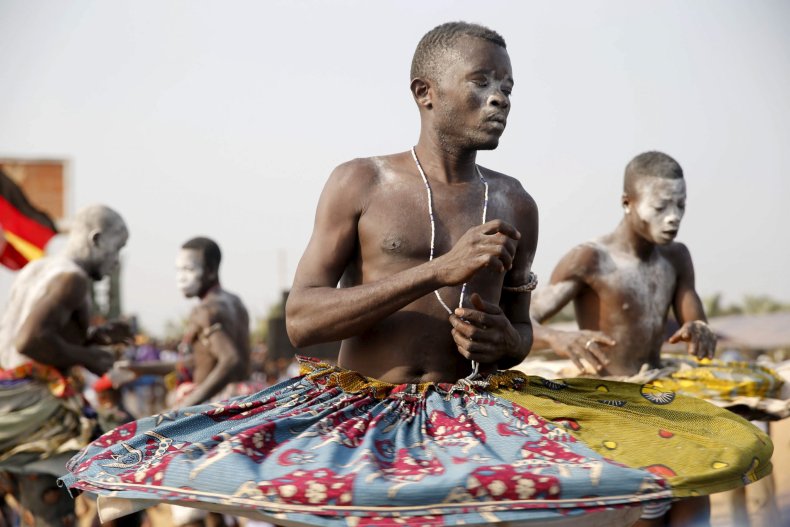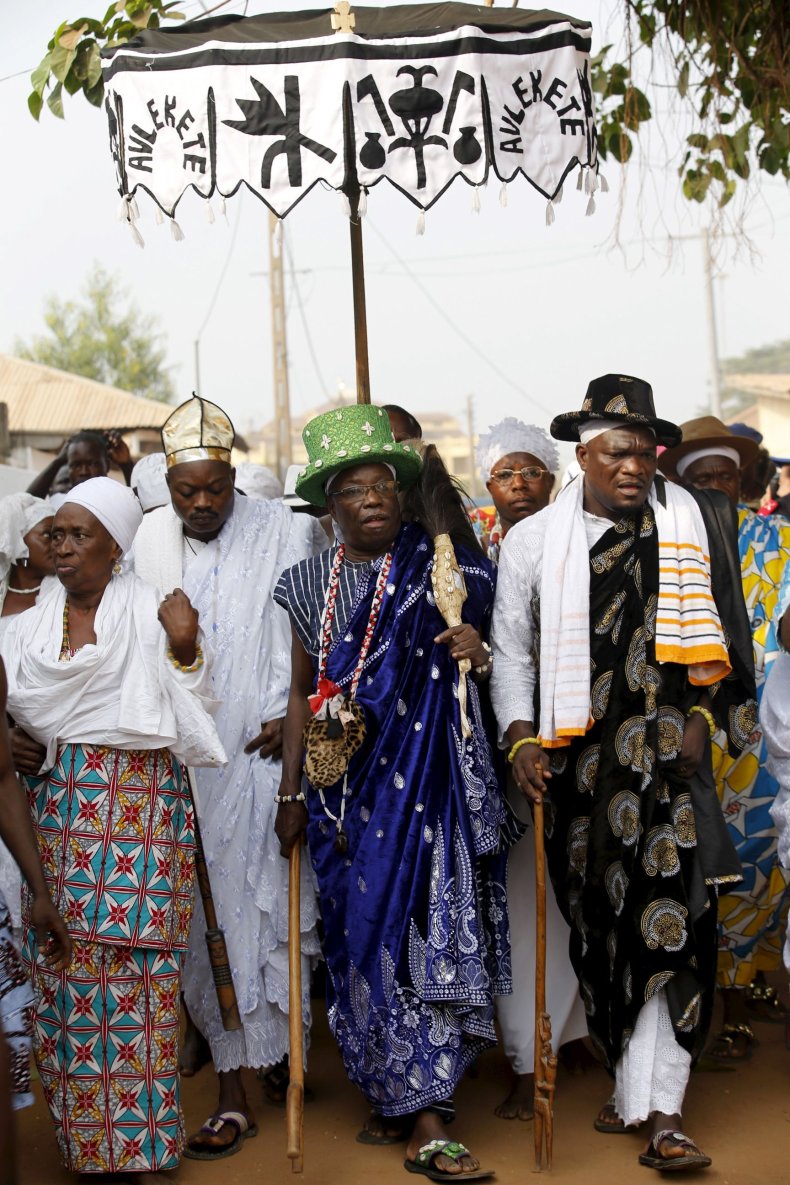 Controversy is growing ahead of Benin's elections, thanks to the ruling party's decision to put up Prime Minister Lionel Zinsou as its candidate. Zinsou is French and Beninese and has spent much of his life in France, so opponents view him as an outsider. On Tuesday, opposition politicians and dissidents from the ruling party met to discuss setting up a coalition to oppose Zinsou's candidacy.