In Pictures: Fujitsu Forum, One of Tokyo's Biggest Tech Shows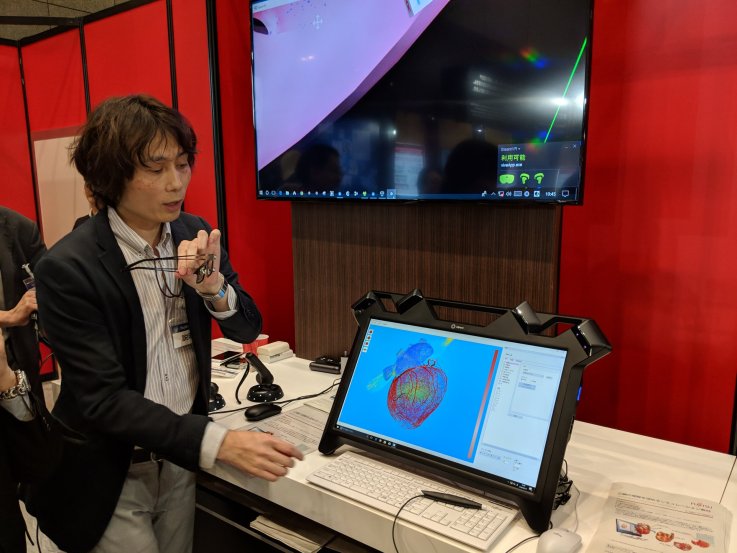 Japan has long had a reputation as a tech capital of the world.
While it's easy to think about Silicon Valley and South Korea, a bevy of giant tech companies are still based in Japan. The likes of Canon, Nintendo, Sony and Panasonic, just to name a few, all call it home.
It should be no surprise then that futuristic tech is regularly created in the country. Remember how good Panasonic plasma TVs were? The recent success of the Nintendo Switch is another good example.
One of the biggest tech companies in Japan is Fujitsu, who are based in Tokyo. Each year, it holds the Fujitsu Forum in the capital to exhibit some of the products it's working on. Artificial intelligence, deep learning and software are all key arms of the company.
This year, in a packed keynote address, Fujitsu president Tatsuya Tanaka revealed some of the biggest projects the company has been working. Chief among them was the Digital Annealer, a new form of quantum computing that will bridge the gap from traditional computers.
Aside from that, the exhibition hall was packed with groundbreaking gadgets.
A pair of glasses promised translations between languages in around five seconds just by looking at text. An autonomous robot named Matey was on deck to show its stock management capabilities by freely roaming stores. And a chunky hairpin promised to offer support to the vision-impaired by vibrating in loud situations (eg. a traveling car would alert the person by vibrating).
There was also something for sports fans, with an augmented reality kit that shows you don't need to buy tickets to the game to sit courtside and feel the atmosphere. And of course there was RoboPin, a dancing robot that will be placed in supermarkets and tourist hotspots to offer advice and a "human touch."
Just for good measure we've snuck in a picture of the upcoming 2020 Tokyo Olympic Games site as well.
Here are 30 photos from the event in Tokyo.
Newsweek is reporting from Tokyo as a guest of Fujitsu.