In Photos: 'Game of Thrones' Season 7, Episode 1 — 'Dragonstone'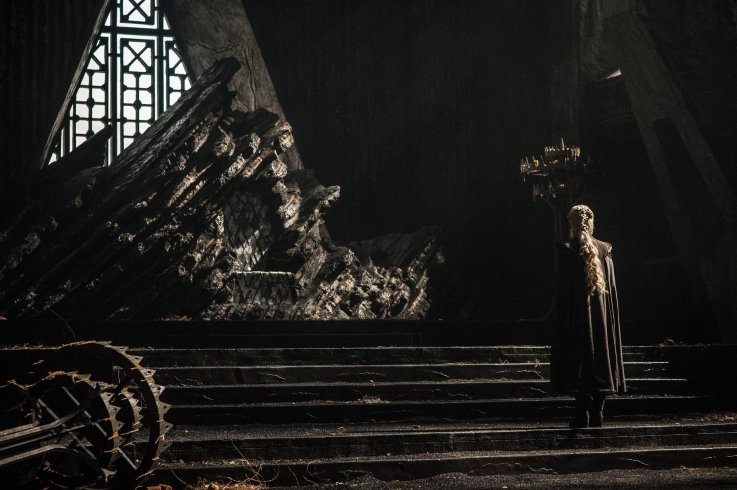 Here is your first look at the season premiere of Game of Thrones.
Sunday's Season 7 premiere is titled "Dragonstone," which is a big clue about what Daenerys (Emilia Clarke), now back in Westeros, will set up camp. Dragonstone is the Targaryens' former ancestral home and was last used by Stannis Baratheon—since deceased—as the base of operations for his attempt to take the Iron Throne.
Other pictures confirm that Lyanna Mormont (Bella Ramsey), the young head of the Mormont family in the North, will appear in the premiere. Dolorous Edd (Ben Crompton), last seen taking over the Night's Watch from a resurrected Jon Snow, is also in the first episode.
The pictures also show Brienne (Gwendoline Christie) and Podrick (Daniel Portman) during what seems like fight practice.
Game of Thrones airs Sunday at 9 p.m. on HBO.
For more Game of Thrones coverage click here.