In Pictures: George H.W. Bush Dies at 94 After a Life of Service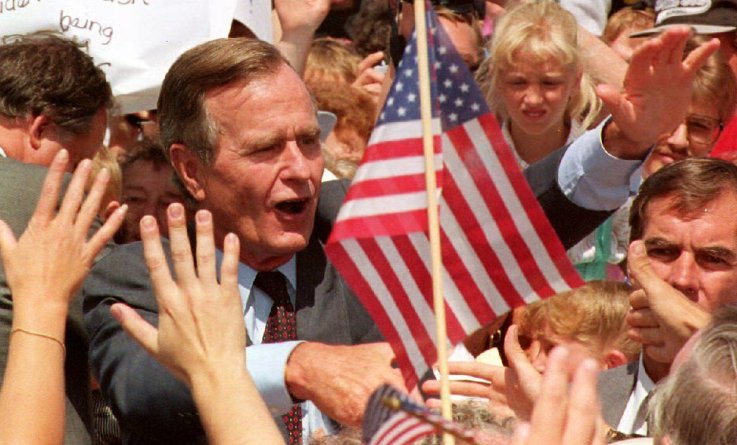 The 41st president of the United States, George Herbert Walker Bush, died at 94 after a life of service to his country. His death was announced late Friday.
Bush was born on June 12, 1924. At 18 he enlisted in the Navy and served as an aviator. He flew dozens of combat missions and survived being shot down. He and his wife Barbara left their affluent New England relatives and moved to Texas, where Bush entered the oil business. He was elected to Congress—his father, Prescott Bush, had been U.S. Senator from Connecticut—and in the course of his career served as a U.N. ambassador, head of the Republican National Committee, director of the CIA, vice president to Ronald Reagan and finally president. He served one term in the White House—long enough to lead the international coalition that pushed the forces of Iraqi strongman Saddam Hussein back out of Kuwait, and to see the fall of the Berlin Wall.
After his defeat by Bill Clinton in 1992, Bush returned to Houston. His eldest son George W. Bush was elected the 43rd U.S. president in 2000—making the two men only the second father-and-son presidents after John Adams and John Quincy Adams.
Bush Sr. and his wife, Barbara, had four sons and two daughters; Robin, the elder daughter, died of leukemia as a toddler. Mrs. Bush died on April 17, 2018. The couple had been married for 73 years. The late president is survived by five children, 17 grandchildren and eight great-grandchildren