In Pictures: The World's Orthodox Christians Say Merry Christmas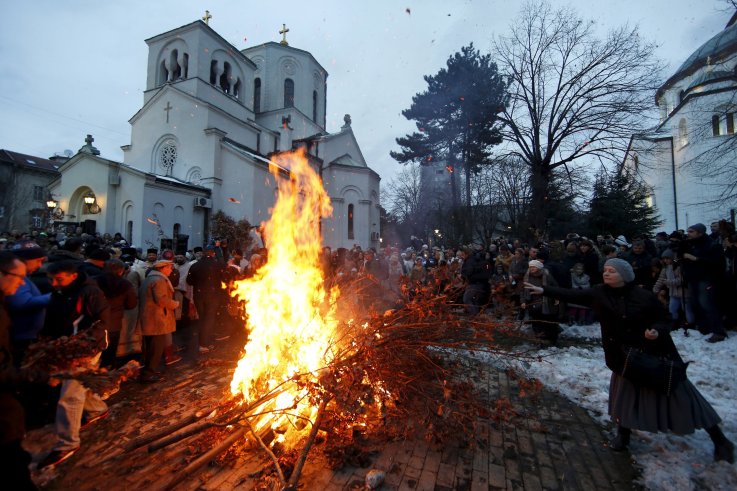 The world's 300 million Orthodox Christians are wishing each other a happy Christmas today, almost two weeks after the rest of the world celebrated on December 25. This is because they use the Julian, not the Gregorian calendar.
Orthodox Christianity is the dominant religion in Russia, where an estimated 350,000 people are expected to take part in Christmas services, the BBC reports. People are also enjoying the holiday across Europe and the Middle East. The festivities involve watching firework displays, traditional log-burning ceremonies and partaking in Christmas Day processions.
In Egypt, however, security is high. Ahead of Christmas Eve masses on Wednesday night, police searched more than 300 churches in the capital Cairo, looking for bombs, the Associated Press reports. The country's Christians have been frequently attacked by Islamists who blame them for the ousting of former President Mohamed Morsi in June 2013. The country's new leader, Abdel Fattah al-Sisi, offered a public apology Wednesday night to Christians at Cairo's St. Mark's cathedral. He assured them that buildings and churches the Islamists had burned or destroyed would be renovated.