In Pictures: Jeers and Cheers as Donald Trump Visits California and His Mexico Border Wall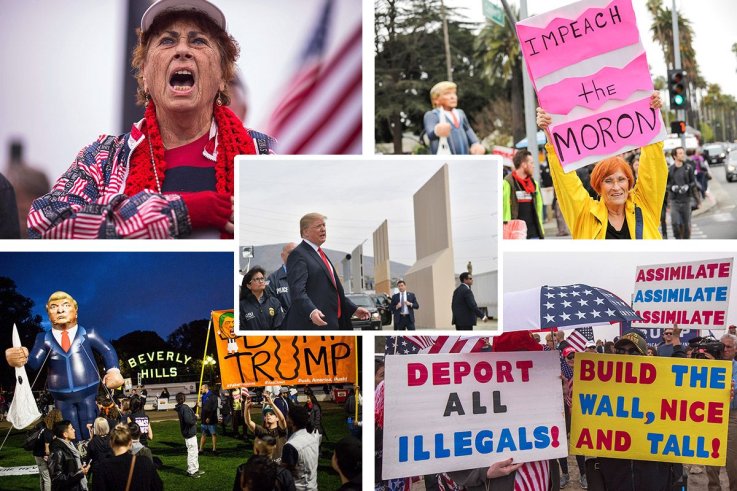 There were protests and pro-Trump rallies during Donald Trump's first visit to California as U.S. president. He examined the eight prototypes for the Mexican border wall he promised to build to keep out illegal immigrants and drugs.
His motorcade passed demonstrators who both jeered and cheered him and his plans for a "big beautiful border wall" in the heavily Democratic state, which has served as a base of resistance to many of his policies.
On the other side of the border, in Tijuana, Mexico, residents laughed off the idea that the monolithic slabs will stop desperate immigrants. "The wall is just a waste of money. People will continue to cross, here, there, and everywhere," said Salome Pacheco.