In Pictures: Royal Brides Meghan Markle, Kate Middleton, Princess Diana and the Queen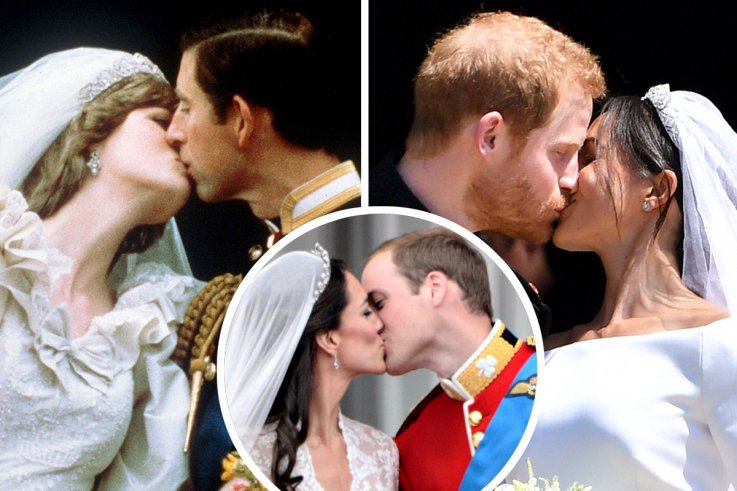 In many ways, the union of Prince Harry, sixth-in-line to the British throne, and Meghan Markle was like no other the royal family has seen before. The bride was an American mixed-race divorcee who was older than her husband. She entered the chapel unescorted and did not vow to obey her husband. The ceremony featured a gospel choir and a passionate sermon by U.S. Episcopalian bishop Michael Bruce Curry that was a far cry from the sober tones of the Church of England.
But it was also a classic royal wedding, steeped in centuries of tradition, with spectacular displays of pomp and pageantry. The service was held in a medieval hall at Windsor Castle beneath the banners of the knights of the Order of the Garter, the world's oldest chivalric group dating back to 1348. The couple were cheered by thousands of onlookers as they rode through the streets in a horse-drawn carriage, like so many royal couples before them.
Some two billion people around the world were estimated to have watched the 2011 wedding of Harry's elder brother Prince William to his wife Kate Middleton, who became the first commoner in more than 350 years to wed a prince in such close proximity to the British throne.
William and Harry's father (and heir-to-the-throne) Prince Charles chose a member of the British aristocracy to become his bride in July 1981. At age 32 he married 20-year-old Lady Diana Spencer, daughter of Viscount Althorp who had been an equerry to both George VI and Queen Elizabeth II, at St. Paul's Cathedral in a fairy tale wedding that captured the imagination of the world.
Charles's mother (the current queen) was Princess Elizabeth when she married dashing naval officer Prince Philip, the fifth child and only son of Prince Andrew of Greece, at Westminster Abbey on November 20, 1947.
Her father George was Duke of York and not expected to be king when he married Elizabeth Bowes-Lyon, the fourth daughter of Lord Glamis who was later Earl of Strathmore and Kinghorne, on April 26, 1923. But he became king in 1936 when his elder brother Edward VIII abdicated so he could marry American divorcee Wallis Simpson.
The simple fact that Prince Harry was allowed to marry an American divorcee shows how the royal family has changed with the times.
In 1955, the queen's sister Margaret called off her engagement to divorcee Group Captain Peter Townsend, thus avoiding a potential constitutional crisis. And as recently as 2005, the queen, as titular head of the Church of England, declined to attend the civil ceremony where her son Charles married Camilla Parker-Bowles, a divorcee who was blamed by many Britons for destroying his marriage to the late Princess Diana.
Click through this slideshow for a look back at British royal weddings, from Meghan and Harry to Kate and William, Charles and Diana and further back in history.
— Reuters contributed to this report.