In Pictures: The Royal Brothers, Prince Harry the Groom and Prince William the Best Man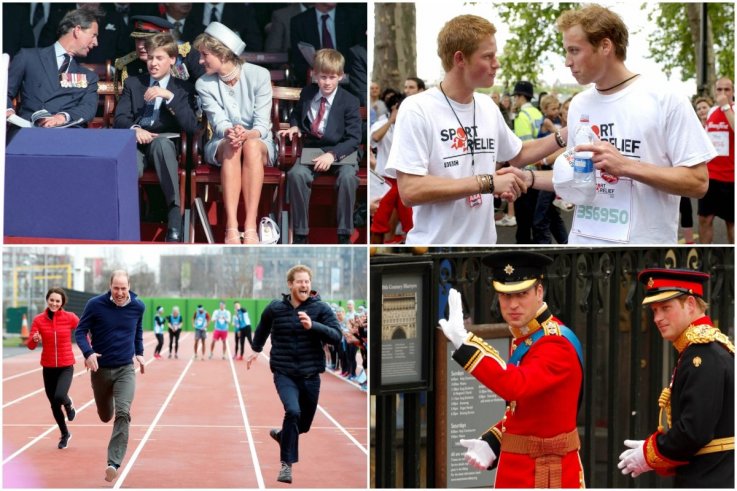 It must be pretty tough to be a royal sometimes.
As we've seen from the birth of Prince William and Kate Middleton's third child, the spotlight is bright from day one. Everything you do is placed under a magnifying glass for the world to see, 24 hours a day, seven days a week, 365 days a year.
Prince Harry knows that all too well, having been branded a "bad boy" for a string of antics including smoking weed, drinking champagne from a prosthetic leg and cheating in school. Most people have probably done a lot worse—they just aren't being watched 24/7.
When you're in a situation as unique as being a royal child, the saving grace can often be your siblings. Prince William and Prince Harry have always had each other's backs—the one other person who has experienced life through the same lens.
Over the years, the pair has vacationed together, they've attended rugby matches and they've always found time for a bit of polo.
It was a surprise to no one then when Prince William asked Prince Harry to be his best man in 2011. Prince Harry suited up to stand by his brother in Westminster Abbey.
Suddenly, two became three. Kate Middleton, the Duchess of Cambridge, joined Prince William and Prince Harry in their unique life experience. Middleton joined in on the photos, almost turning Prince Harry into a third wheel.
Then came Meghan Markle. Prince Harry will wed the Suits actress at Windsor Castle on May 19.
And sure enough, Prince Harry has returned the honor to Prince William—his brother will be his best man.
But before Prince Harry takes that final plunge, let's take a look back at the brothers' journey together throughout the past three decades.